Hermoso accuses Spanish FA of 'intimidation' and 'threats' after call-ups
PA Sport staff
Press Association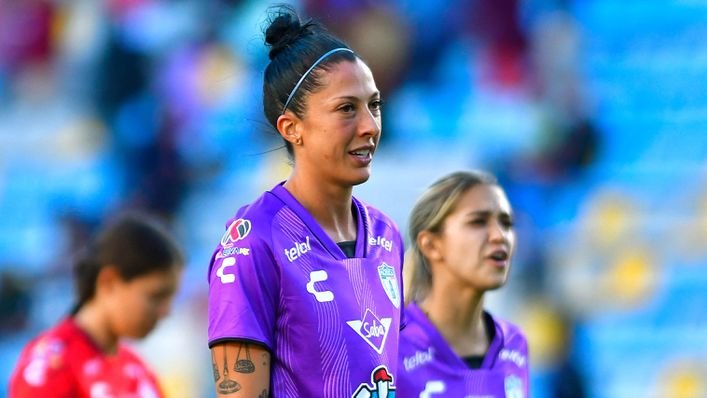 Jenni Hermoso has accused the Spanish football federation of "intimidation" and making "threats" after the governing body called up a host of players who asked not to join up with the national team.
The 33-year-old was not selected in Spain's first squad since lifting the Women's World Cup, but 15 of her title-winning team-mates were named in the 23-player group on Monday despite announcing a boycott last month.
New Spain head coach Montse Tome said the forward had been left out of the latest squad for her own protection during a press conference, while there was a fresh twist on Monday evening when players released a statement refusing their call-ups.
Hermoso then released a separate statement on social media, saying the RFEF has demonstrated that nothing has changed since Rubiales resigned from his post last week.
She said: "We have spent weeks, months, searching for protection from inside the RFEF that never came.
"The same people who ask us to trust them are those who today announced a squad with players who asked NOT to be called up.
"The players are certain that this is yet another strategy of division and manipulation to intimidate and threaten us with legal repercussions and economic sanctions.
"It is more irrefutable proof that shows even today, that nothing has changed.
"I would like to make something very clear — a claim was made today stating the environment within the federation would be safe for my team-mates to rejoin, yet at the same press conference it was announced that they were not calling me as a means to protect me.
"Protect me from what? And from whom?
"I want to once again show my full support to my colleagues who have been caught by surprise and forced to react to another unfortunate situation caused by the people who continue to make decisions within the RFEF.
"This is why we are fighting and why we are doing it this way."
The controversy comes amid the storm created by RFEF president Luis Rubiales kissing Hermoso on the lips as the players celebrated their World Cup final win against England on August 20.
Hermoso insists she did not consent to the kiss.
Tags