Hayes believes the 'time is right' to leave Chelsea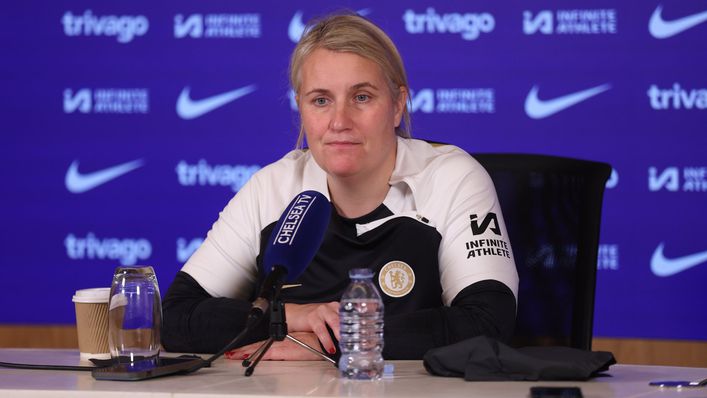 Emma Hayes believes she has given all she can to Chelsea but wants a succession plan in place for her departure at the end of the season.
The 47-year-old joined the Blues in 2012 and has won six Women's Super League titles, along with seven other major honours.
Speaking ahead of Chelsea's match at Everton on Sunday, Hayes — a five-time winner of the WSL Manager of the Season award — explained why she is calling time on her legendary stint in West London.
She said: "I've been in the post for 12 years and I've dedicated my life to this place. I drive four hours to and from this place six days a week.
"I have a five-year-old that needs more of his mummy, for sure. That's important. Family matters. I think I've dedicated as much as I possibly can to this football club.
"I've loved every minute of it. I think it's really important that, if possible, we can create a succession plan for me, much like Paul Green and I do for the players. The time is right.
"I will work with the club in the succession plan and do everything I can to make sure there is as good a transition as possible so my successor can have the same level of success as I can.
"It's important that we really take the time to evaluate what the best fit will be. It's not about like-for-like replacements. That's usually the wrong thing to do.
"It's about identifying what the needs are for the players and the club. Collectively, we will do that together."
Hayes has been heavily linked with the vacant United States job but refused to comment on the speculation ahead of Chelsea's trip to Walton Hall Park.
She said: "I won't comment on that.
"I am contracted to Chelsea until the end of the season and that's where my focus lies right now."
Tags