Winning is the only option for England at Euro 2024 says Maguire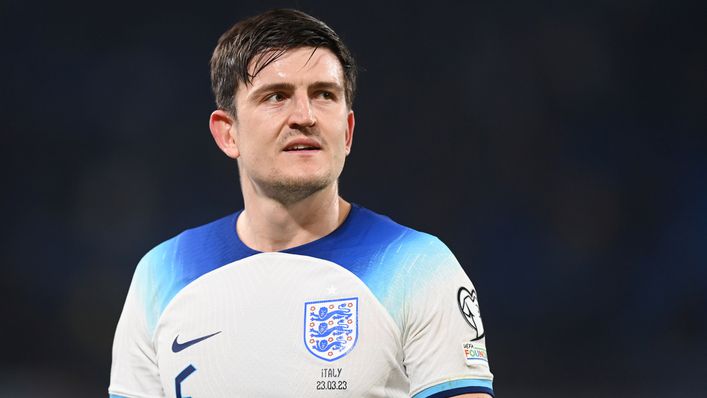 Defender Harry Maguire believes England would be a "failure" if they do not win Euro 2024.
Manchester United captain Maguire has represented the Three Lions at three major tournaments, most recently part of the team knocked out of the World Cup in Qatar by France at the quarter-final stage.
Having previously reached the semi-finals of the 2018 World Cup and final at Euro 2020, the 30-year-old centre-back has high expectations for the team in next year's continental showpiece in Germany.
Ahead of Sunday's qualifier at home to Ukraine, Maguire said: "My mindset is obviously I believe that we have the players to win it.
"It's a tough [qualifying] group but that's my mindset.
"I've been at three major tournaments now and I've come so close.
"For me, at my age, 30 years old now, I'm with a mindset of, 'if we don't win the tournament, it's been a failure'."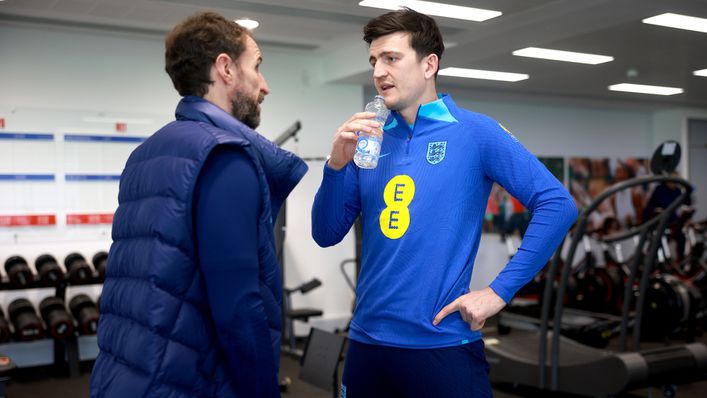 Gareth Southgate's side kicked off their qualifying campaign with a 2-1 victory at European champions Italy on Thursday night.
Speculation around Southgate's future intensified following the 2-1 defeat to eventual finalists France at the Al Bayt Stadium last December.
But Maguire is pleased the 52-year-old remained in his post and asserts the team have learned from their disappointing exit.
He added: "I'm speaking on behalf of myself but I know from speaking to the other lads as well, they were really pleased that Gareth stayed.
"We've built something as a group and he's been the leader of it.
"I must say that he's been the one who's given us hope and given us belief as a country to be successful in these major tournaments and I feel like for sure we benefit.
"We're in a good place, we felt like it was in a good place at the World Cup.
"But these big tournaments are decided on the finest margins. I think we played really well in the World Cup and ultimately, we got knocked out to a good French team.
"They've proven over the years that they manage to get the job done better than England do.
"We have to look at our team now and our squad and we have so much talent and so many young players coming through."
Tags