Guardiola backs Phillips to make his mark after slow City start
Joshua Challies
Stats Perform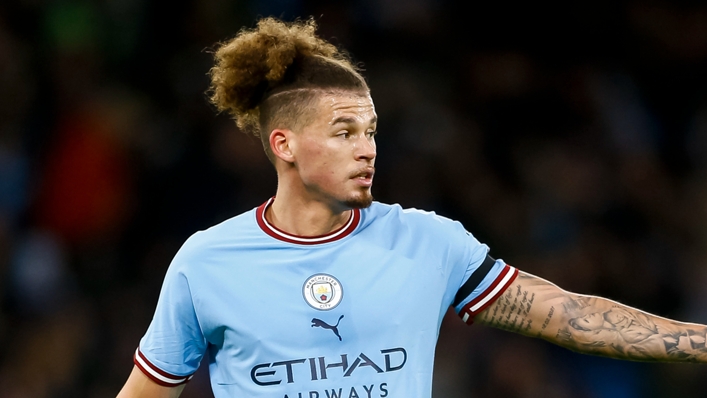 Pep Guardiola is confident Kalvin Phillips can find his stride after a slow start to his career at Manchester City.
In December, Guardiola said the England international returned from the World Cup "overweight" and "not in the right condition to train", with Phillips yet to find his feet at Etihad Stadium following a move from Leeds United.
Six appearances this season have all come off the bench, including 32 minutes in Sunday's FA Cup victory over Chelsea – only the second time he has played more than 15 minutes for the club.
It has been reported Phillips will make his long-awaited first start for the club against Southampton and, while not confirming whether that is true, Guardiola expects him to reach City's requisite standard.
"He's always ready. He needed a little bit of time but he's ready," Guardiola told reporters on Tuesday.
"We have to see [if he will start] but he's intelligent and normally a holding midfielder. He has an incredible work ethic, was educated at Leeds under Marcelo [Bielsa].
"He's committed in every game, there are patterns and movements that need time and games though. He arrived and had injuries, which meant he couldn't be there, but step by step he will get there."
Guardiola also feels facing Southampton, under Nathan Jones, leaves his side having to adjust to the new approach their opponents will adopt.
"It's an away game, so obviously it would have been better at home. They're in a difficult position, they have a new manager and are still getting used to it," he added.
"We knew Ralph [Hasenhuttl's] style of play, and now they have a changed style and different patterns, so we will have to adapt to that. We have to do our best to reach the semi-final."
Tags