Gronkowski considering retiring for a second time
Peter Thompson
Stats Perform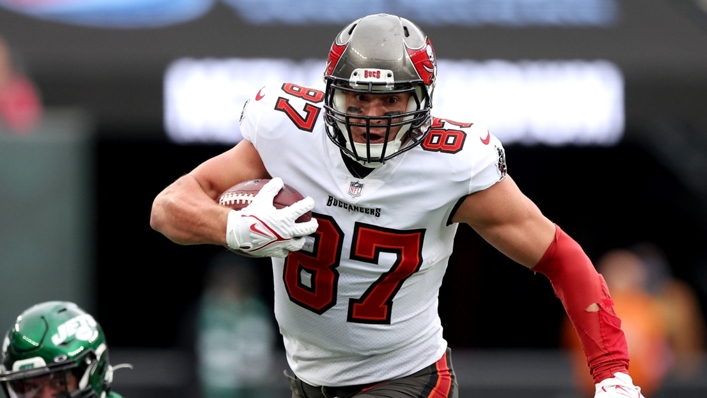 Rob Gronkowski is seriously considering retiring for a second time after the Tampa Bay Buccaneers' season was ended by the Los Angeles Rams.
The Bucs' bid to win back-to-back Super Bowls was brought to a dramatic halt when the Rams won a thrilling Divisional Round showdown 30-27 at Raymond James Stadium on Sunday.
Tight end Gronkowski scored two touchdowns when Tampa Bay beat the Kansas City Chiefs in Super Bowl LV last February, but there will be no repeat this year.
The 32-year-old is a free agent and that loss to the Rams may prove to be his last NFL game amid uncertainty over whether the Bucs' legendary quarterback Tom Brady will prolong his incredible career.
Gronkowski quit in 2019 before coming out of retirement to join Brady in Tampa Bay the following year and says he is unsure whether he will play again.
"If they're like, 'Rob, you've got to decide right now, right this second if you're playing next year,' I would say no right now. It's two days after the season," he told TMZ.
"I would be like, 'No, I'm not playing.' ... You've got to give it some time. You've got to rest. I would say to see how everything goes, how everything plays out.
"If I had an answer right now, it would be no. But in three weeks, it might be yes."
Tags