Greaves would be 'absolutely delighted' Kane took his record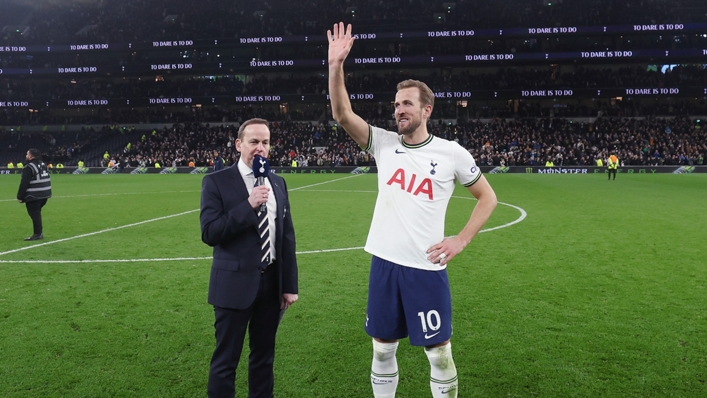 Jimmy Greaves would have been "absolutely delighted" Harry Kane was the man to break his Tottenham goalscoring record, according to his son.
Greaves had long represented the benchmark at Spurs with his 266 goals across a nine-year career with the club.
But modern Tottenham great Kane moved past the club legend on Sunday in scoring his 267th goal, a winner against Premier League champions Manchester City.
It was a special occasion and a vital win for Spurs as they chase Champions League qualification, and fans at Tottenham Hotspur Stadium were in no rush to head home.
As they waited for Kane to address the crowd from the centre-circle at full-time, Tottenham played a video message for Kane from Danny Greaves, the late great's son.
"If anyone was to beat it, he'd be absolutely delighted it was you," Greaves Jr said of his father, who died in 2021.
Kane then took the microphone and thanked his family, fans, team-mates and coaches, adding: "We've still got a lot to play for this year.
"Let's keep the support going and see where it takes us."
Tags