Gnabry branded 'amateurish' by Salihamidzic after Paris Fashion Week trip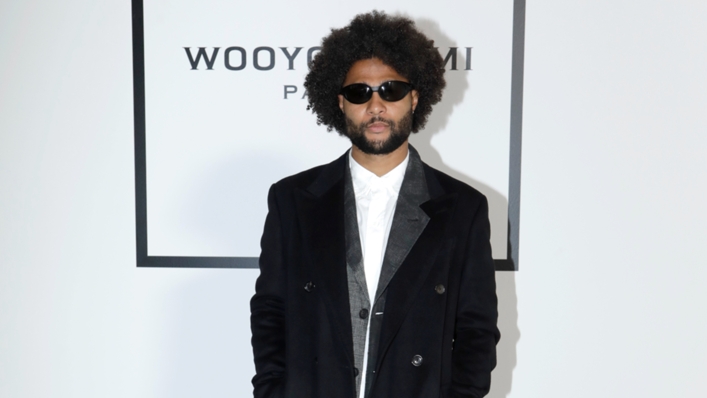 Bayern Munich sporting director Hasan Salihamidzic scathingly branded Serge Gnabry "amateurish" for using a day off to attend Paris Fashion Week before turning in a disappointing performance on Tuesday.
The Bundesliga champions were held to a 1-1 draw at home by Koln, with Joshua Kimmich's 90th-minute screamer salvaging a point.
Gnabry started the match after finding himself in the media spotlight, with Bayern coach Julian Nagelsmann saying his players can use their free time as they see fit, even if he hinted a degree of frustration with the winger going to Paris on Sunday.
But the Germany international was withdrawn at half-time following an underwhelming first-half display.
After the game, Salihamidzic was not shy about letting his thoughts on the matter be known.
"It's amateurish," Salihamidzic is quoted as saying by Kicker. "That's exactly what I don't like. It's exactly what Bayern Munich isn't.
"A day off is there to rest so that you can step on the gas again in the next game. We'll talk about that."
Nagelsmann was keen to clarify that Gnabry's extracurricular activities had nothing to do with him being withdrawn, however.
"Now, I'm not one for these tabloid issues. I evaluate what I see on the field, and I evaluate what I have on the bench for outstanding players," he told reporters.
"I had the feeling that we needed a breath of fresh air, also because of the changed basic structure at Koln, because it opened up a little more distance for the wide players.
"That's why we switched. It had nothing to do with everything else. I evaluate what I see and then try to make the right decision."
The result means Bayern's lead at the top of the table is four points – it was six heading into Tuesday, before second-placed RB Leipzig crushed Schalke 6-1.
Bayern resumed their season last week by drawing 1-1 with Leipzig, leaving them on two points from a possible six in 2023.
And captain Kimmich felt it was necessary to question the attitude of his team-mates following this latest setback.
"The second half was a bit better," he told Sat1. "The first half…we certainly have to talk about that in terms of approach, our willingness, our attitude.
"It's relatively easy to change – it's not that it's a matter of tactics or technique or fitness, it's just the willingness. I expect that we can get that changed relatively quickly."
Bayern are next in action on Saturday when they play host to Eintracht Frankfurt.
Tags