Giraldez: Barcelona's experience will be vital in Champions League final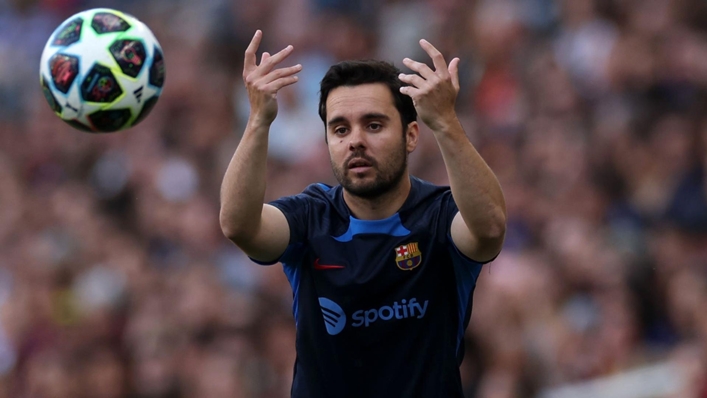 Barcelona boss Jonatan Giraldez believes experience will be key in the Women's Champions League final against Wolfsburg.
The teams face off in Eindhoven on Saturday with Barca going for a second title and Wolfsburg a third.
Barca have won one – in 2021 – and lost two – in 2019 and last year – of the finals they have played.
Wolfsburg have been beaten finalists three times, most recently in 2020, and won the competition in 2013 and 2014.
Giraldez said: "Experience is one of the most important things and that goes for all areas of life. The more experience you have the better you will do.
"That doesn't just go for Barcelona but also national teams. The more finals you have played in the better you know how to approach the week leading up to it, the match itself, mentally.
"All of that is important in football and sometimes you need time to gain that experience."
Barca travelled to Eindhoven on Friday with a fully-fit squad after Lucy Bronze and Fridolina Rolfo were passed fit.
Giraldez added: "We need to minimise their strengths. We will be wary of their quick attacks and set-pieces. We want to dominate the game and not let them show their strengths."
Wolfsburg finished second to Bayern Munich in the Frauen-Bundesliga this season and boss Tommy Stroot believes they can capture the title in Holland.
He said: "It is a realistic objective, I have made so many positive experiences. This final is very special for me and it's always been an objective.
"It's always the same thing for us, to decode the structure, to see what kind of frequencies they use. That is our daily work and my players know that as well.
"It's a final but it's no different to the semi-final against Arsenal. We try to watch even more games and decode even more things just to be prepared for every scenario possible.
"Our players are ready. It's something special, not many teams have that privilege in a final. We have all the options to react on anything."
Tags