Giannis rates Curry as the best in the world
Peter Thompson
Stats Perform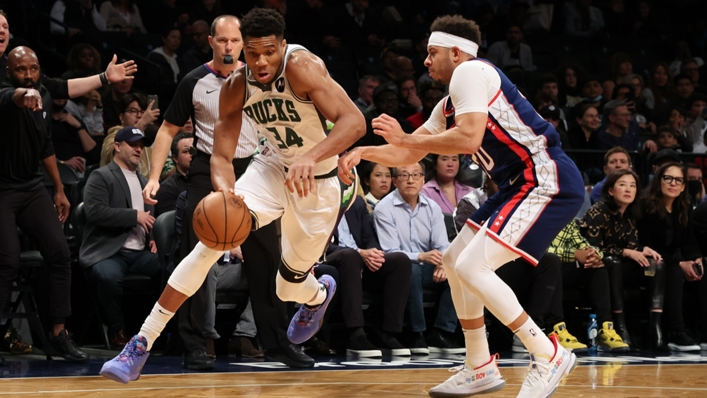 Giannis Antetokounmpo believes Stephen Curry is the best player in the world after inspiring the Golden State Warriors' NBA title triumph last season.
Curry won his fourth NBA title in June at the expense of the Boston Celtics, taking the series 4-2.
Superstar guard Curry won the NBA Finals MVP after averaging 31.2 points, six rebounds, five assists and two steals in the six games.
The 34-year-old became only the seventh player to win at least four NBA titles and win two MVP awards, a feat Kareem Abdul-Jabbar, Michael Jordan, Bill Russell, LeBron James, Magic Johnson and Tim Duncan have also achieved.
Antetokounmpo claimed the title and was Finals MVP for the Milwaukee Bucks in 2021, but says Curry is now the best on the planet despite Nikola Jokic winning the 2021 and 2022 NBA MVP awards.
He said during a Bucks media day: "I think the best player in the world is the person that is the last man standing.
"It's the person that takes his team to the Finals, the finish line and helps them win the game - that's how I view it. I believe the best player in the world is Steph Curry."
Antetokounmpo says no individual awards can match the feeling of winning the NBA title.
"The feeling I felt, it was a nice feeling," he said. "I got jealous of Golden State, seeing them in the parade and the ESPYs. You know that feeling now. You know what is getting stripped away from you."
Tags