Gaudreau had Columbus 'circled' as destination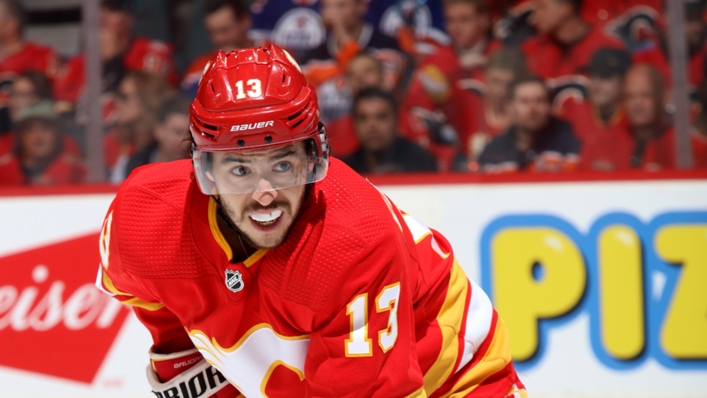 When prized free agent Johnny Gaudreau chose to sign a massive deal with the Columbus Blue Jackets on Wednesday, the hockey world was stunned by the news.
But Gaudreau himself did not give the decision a second thought, signing for seven years and $68million.
"I wanted to come here. This was always a place circled on my list," Gaudreau said during his introductory news conference.
The Blue Jackets have developed a reputation with some in NHL circles as struggling to retain talent after trading away young core players like Seth Jones and Cam Atkinson, and Gaudreau addressed those concerns head-on.
"I'm not really sure about any other players. We're not talking about why people don't want to be at Columbus; it's not a topic in the locker room," he said.
"For me, I just heard so many great things from former players, and it made me feel really comfortable with my decision to come here."
Since their inception in 2000, Columbus have never won a division crown and have yet to play in a Conference final series. The Blue Jackets missed the playoffs last season with a 37-38-7 record.
"I think there's a lot of potential," the 28-year-old winger said. "I thought it was a good spot for me personally. We can have a lot of success here.
"They've got good players on this team. And I'm really looking forward to jumping in with this group. I've heard a lot of great things.
"They're a close-knit group, and that's who you want to play with are guys who get along in the locker room and love coming to the rink and working together every single day, and it's just a healthy environment to be around, and that's exciting to me."
Gaudreau spent the beginning of his career with the Calgary Flames, tallying 609 points (210 goals, 399 assists) in 602 games. He set career highs with 40 goals and 75 assists last season.
A New Jersey native, Gaudreau had been linked to teams in the U.S. Northeast, including the New Jersey Devils and Philadelphia Flyers, before ultimately choosing Columbus.