All you need to know ahead of Bale's PGA Tour golf debut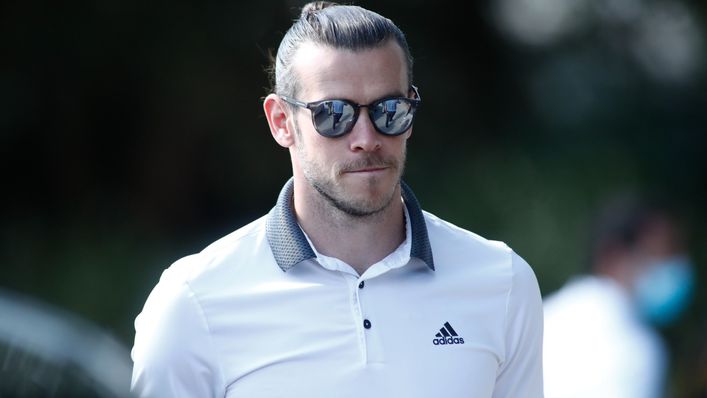 Welsh footballing icon Gareth Bale will line up alongside golf's biggest stars in this week's AT&T Pebble Beach Pro-Am.
The former Real Madrid star hung up his boots aged 33 only last month and has wasted little time getting stuck into his other favourite pastime.
We take a closer look at Bale's love affair with golf and cover all the key information ahead of his hotly-anticipated appearance in California.
Did Gareth Bale retire from football to play golf?
Realistically, no. Early retirement had been on the cards for Bale for some time.
A trophy-laden spell in Madrid came to an unceremonious end in the summer of 2022, with the Welshman making just seven appearances in all competitions during his final campaign with Los Blancos.
Bale's love for professional football — at least at club level — had long appeared to be on the wane, with his dream of representing Wales at the 2022 World Cup the sole driving force for his June move to MLS side LAFC.
When the Dragons' Qatar journey ended in a heartbreaking group stage exit, Bale took some time to ponder his options before deciding he had nothing left to achieve in his profession.
Confirming his retirement in January 2023, Bale noted: "So, I move on with anticipation to the next stage of my life. A time of change and transition, an opportunity for new adventure."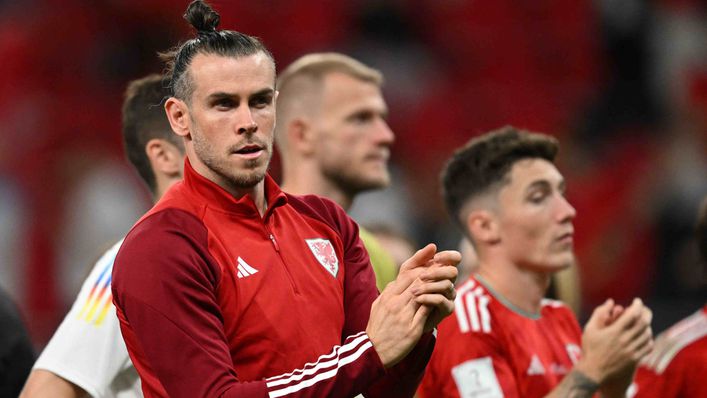 How long has Gareth Bale been playing golf?
Bale has been enjoying rounds of golf since he was a youngster, though he has only really started taking the game seriously in the last decade.
After moving to the Spanish capital in 2013, Bale quickly became a regular at the luxurious Golf Santander complex and put plenty of hours of practice in when he was not strutting his stuff at the Bernabeu.
That excessive time on the course memorably caused fury in the Spanish press in 2019, at a time where Bale was facing questions over his priorities.
The forward added fuel to the fire when on international duty with his country, holding up a now infamous flag alongside team-mates which read: "Wales. Golf. Madrid. In that order."
Is Gareth Bale good at golf?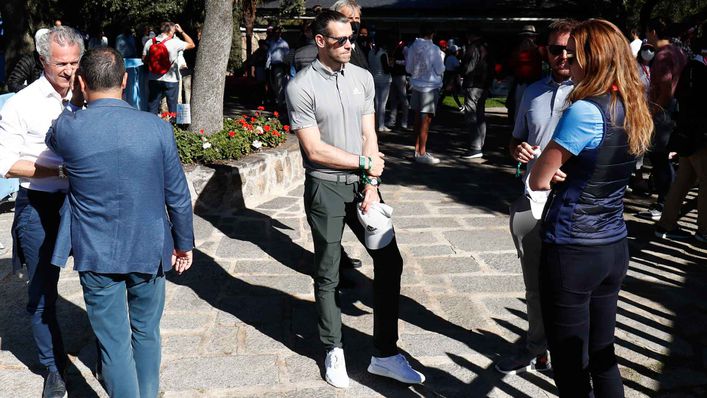 While not quite plying his trade at a professional level, Bale is a very talented golfer.
As of 2022, the ex-Tottenham star announced he was playing off a handicap of two, which is very close to the hallowed 'scratch' target that all golfers aspire to hit.
In basic terms, that means Bale plays an average round of golf in two strokes over par.
If he wants to mix it with the world's best, however, he has some improving to do.
Though handicaps are not used in the professional game, most PGA Tour stars perform at a level where they would effectively be 'giving back' six shots to a scratch competitior.
When is Gareth Bale making his PGA Tour debut?
Bale is taking part in the PGA Tour's AT&T Pebble Beach Pro-Am between February 2 and February 5, 2023.
The annual event sees professional golfers paired up at random with celebrities, before competing across three courses at the Pebble Beach resort in California in order to land a trophy and earn a big payday for their chosen charity.
Given the pros actually contest a standard 72-hole event in the same week, the Pro-Am is not an official tournament — more the equivalent of a pre-season friendly cup in footballing terms.
However, if Bale can impress in the Golden State, who knows what the future may hold for him?
What do PGA Tour players think of Gareth Bale playing golf?
Bale has already done enough to impress world No3 Jon Rahm.
The 28-year-old Spaniard, who is a major winner and one of the faces of the sport, played a practice round with the Welsh wizard in January and was blown away by his playing partner's performance.
Rahm told reporters: "I told Gareth, you can't be so good at professional football and golf at the same time, it just doesn't seem fair!
"You can tell he loves this sport, he loves golf and he really wants to get to play a little bit more, so hopefully in the future I'll see him more times in the Pro-Am.
"He got two strokes, which I think it's already wrong. He should be giving strokes back to the rest of the amateurs because he is a very, very good player."
Where can I watch Gareth Bale's golf debut?
Viewers in the UK can watch the 2023 AT&T Pebble Beach Pro-Am live on Sky Sports.
The action starts on Thursday, February 2 and runs for four straight days, with coverage starting at 4.30pm GMT each day on Sky Sports Golf and from 8pm on Sky Sports Main Event.
Tags