Four-time world champion Vettel announces F1 retirement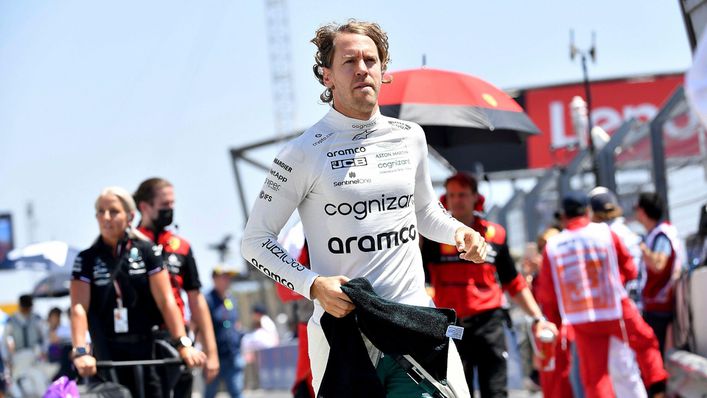 Four-time Formula 1 world champion Sebastian Vettel is to retire at the end of the 2022 season.
Vettel, 35, has called time on a 15-year career in the sport, which has seen him win 53 races and place on the podium 122 times.
The German ends his career at Aston Martin, having enjoyed his most successful time at Red Bull, during which time he won four successive titles between 2010 and 2013.
He started his time in F1 at BMW Sauber before racing for Toro Rosso and then Ferrari when he left Red Bull at the end of 2014.
On his retirement, Vettel said: "I have had the privilege of working with many fantastic people in Formula 1 over the past 15 years — there are far too many to mention and thank.
"The decision to retire has been a difficult one for me to take, and I have spent a lot of time thinking about it.
"At the end of the year I want to take some more time to reflect on what I will focus on next. It is very clear to me that, being a father, I want to spend more time with my family. But today is not about saying goodbye.
"Rather, it is about saying thank you — to everyone — not least to the fans, without whose passionate support Formula 1 could not exist."
Vettel will continue to race for Aston Martin in the final 10 races of the season, starting with the Hungarian Grand Prix this weekend.
All things being well, his final race in Abu Dhabi in November will be his 299th.