Foster warns champions New Zealand have 'quite a bit left in this tank'
Peter Thompson
Stats Perform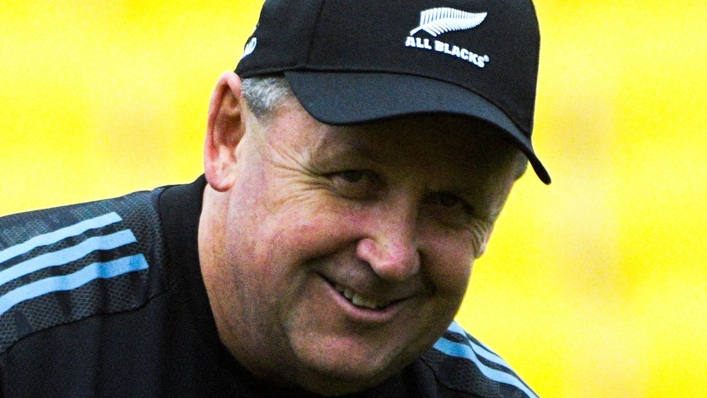 Ian Foster warned New Zealand have "quite a bit left in this tank" after they retained their Rugby Championship title on Saturday.
The All Blacks thrashed Australia 40-14 at Eden Park on Saturday to put one hand on the trophy and South Africa were unable to dethrone them, beating Argentina 38-21 later in the day when they needed a bonus-point win by a margin of at least 39 points.
Defeats to the Springboks and the Pumas following a home series loss to Ireland had seen Foster come under huge pressure, but the head coach was backed to stay in the role.
The All Blacks boss says there is plenty more to come from his side less than a year before the Rugby World Cup starts in France.
He said on Sunday: "There is still quite a bit left in this tank. We saw that even last night. The building blocks are nice, but there are still a lot of finishing touches we're not quite getting right. But what a great spot to be in.
"It's up to us to make sure they're areas we can now tidy up. Some of the conversion rates in our line-breaks, for example, and I was disappointed we let them back on the scorecard in that last 10 minutes … they're small things but could be important things in 12 months' time."
Foster expressed his pride over the way his players have overcome adversity to win the title.
He said: "It's very special. It's been a different journey to other Rugby Championships we've won. To do it from behind the eight-ball at the start … it's not the way we wanted, but it's very satisfying. I'm really proud of the effort the boys have put in."
Foster added: "In life you don't know what it's going to chuck at you. You can only deal with the situation you're in and no one can walk in those shoes but yourself.
"What have we learnt? That under pressure we stay tight, under pressure we've sought solutions that have made us uncomfortable at times, but the goal is to get the performance right."
Tags