F1 drivers will need permission to make 'political statements'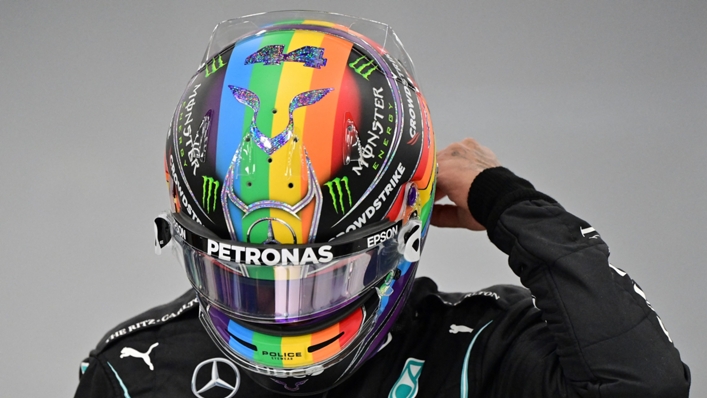 Formula 1 drivers will be required to obtain prior written permission to make "political statements" after the FIA updated its International Sporting Code.
The sport's governing body added a new clause into the rulebook for next season.
It states: "The general making and display of political, religious and personal statements or comments notably in violation of the general principle of neutrality promoted by the FIA under its Statutes, unless previously approved in writing by the FIA for International Competitions, or by the relevant ASN for national competitions within their jurisdiction."
Lewis Hamilton and Sebastian Vettel, who retired from F1 at end the end of last season, are among the drivers who have made political statements.
There was a ruled chance over attire after Mercedes driver Hamilton wore a T-shirt at the 2020 Tuscan Grand Prix protesting against the death of American Breonna Taylor.
He also competed in a rainbow pride helmet during races in the Middle East, while last year Vettel sported a rainbow-coloured T-shirt promoting LGBTQ+ rights ahead of the national anthem at the Hungarian Grand Prix on Sunday.
Valtteri Bottas, Carlos Sainz and Lance Stroll were also reprimanded for failing to remove 'We Race As One' T-shirts at the same race as Vettel.
Tags