Formula 1: Six key questions ahead of the 2021 United States Grand Prix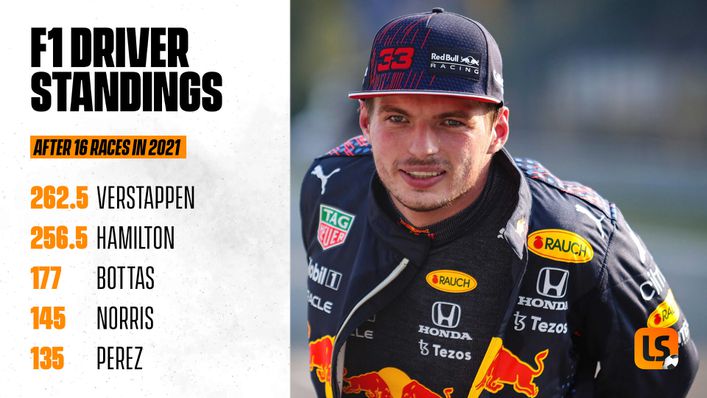 LiveScore's Jim Munro gets you up to speed with the big talking points around the Formula 1 paddock ahead of the 2021 United States Grand Prix.
1. Do Mercedes have an illegal engine?
Red Bull team principal Christian Horner is not shy about voicing concerns over his team's rivals — which is all part of being a strong team boss.
After the Turkish Grand Prix he was eager to question how Mercedes had discovered the extra speed evident at Istanbul Park.
Horner said: "Mercedes have been very quick this weekend. If you look at the straight-line speed of particularly Lewis [Hamilton] today, it is 15/20kph up after the kink on the straight. It's phenomenal.
"Mercedes are extremely fast on the straights for the downforce they're using, we've been observing that since Silverstone. Something is strange there."
Horner confirmed that Red Bull had not lodged an official complaint but they were not alone in their suspicions regarding the Mercedes engine.
He added: "We ask some questions which all teams do. It wasn't just Red Bull, by the way, it was other manufacturers raising questions as well and they continue to be raised.
"It is something for the FIA to look at and for them to police. But the straight-line speed… when you've got straight-line speed that is greater with a DRS open, that is pretty impressive."
Championship leader Max Verstappen was more philosophical, speaking from Austin on Thursday.
Asked about Mercedes' increased performance, he said: "I'm not concerned, because there's nothing you can do about it.
"We just have to focus on our side. I think there's a few things we can do better and we learned again a lot in Turkey and we'll try to do better with our package, what we have, try to find a bit more performance."
2. Which driver has the best record in Austin?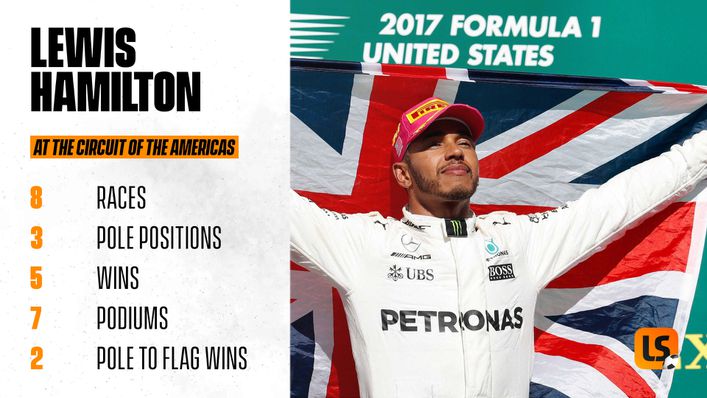 It is no great surprise to see that seven-time world champion Hamilton boasts the best record at the Circuit of the Americas since it made its bow as an F1 venue in 2012.
Having won that inaugural F1 race in Texas, the Brit missed out to Sebastian Vettel in 2013 before stringing together four successive victories between 2014 and 2017.
And Hamilton, 36, has certainly been impressed with the way America has welcomed F1 back with open arms.
He said: "We already knew from the beginning that there was huge potential here.
"My first race in the US was 2007, but I've already been to a NASCAR race, been to an NFL game, an NBA game, I've already seen how it is — they're crazy about sports over here.
"And there's never enough sports, there's always more action and the progress I've seen over the years has been huge."
Kimi Raikkonen interrupted the flow of Mercedes success in 2018 by steering his Ferrari first to the flag.
But Mercedes had the upper hand again the following year, with Hamilton's team-mate Valtteri Bottas celebrating victory.
There was no race in 2020 due to the logistical problems caused by the coronavirus pandemic.
3. Can Valtteri Bottas continue his winning ways?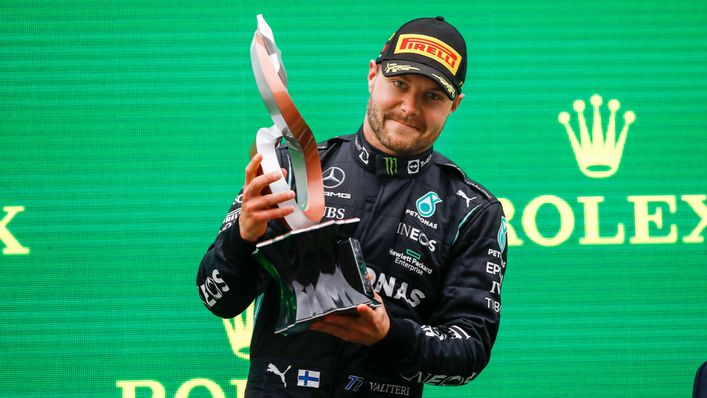 Bottas has a spring in his step and crafted more zip from his Mercedes since it was revealed he would be joining Alfa Romeo in a multi-year deal starting from next season.
In the three races that have followed that announcement, the flying Finn has scored 15 more points than the next best driver in the same period.
Bottas has amassed 54 points with his Monza masterclass, where he won the Sprint and claimed third spot on the podium, a fifth-place finish in Russia and a dominant victory in Turkey two weeks ago.
All of that was accomplished with one start from pole position and two from the back of the grid due to engine penalties.
Asked whether securing his future was having a positive effect on his form, Bottas said: "To be honest, after Monza I've been feeling very relaxed in any case and been able to just focus only on driving and for sure that helps."
He is also the reigning champion in Austin having won the last F1 race held at the circuit in 2019.
4. Is Sergio Perez finally getting to grips with his Red Bull?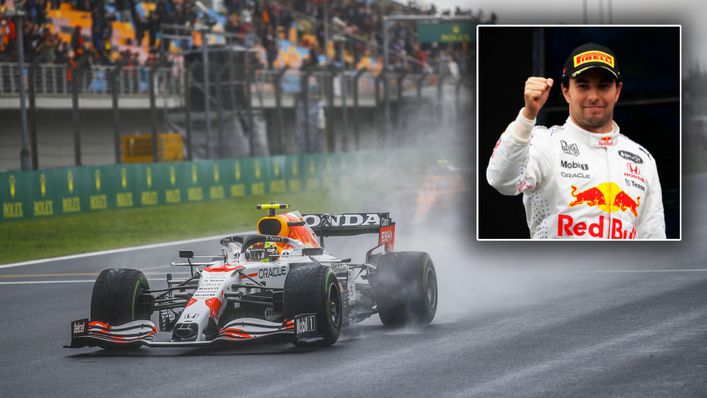 Sergio Perez has been a good fit for Red Bull and has the potential to be a solid partner for Verstappen for some time.
The Mexican got his first podium in nine races at the Turkish Grand Prix but results before that do not fully reflect how well he has got to grips with his new drive.
In Monza, Perez started eighth on the grid and worked his way up to third by the chequered flag, but was deemed to have overtaken Charles Leclerc illegally and received a five-second time penalty, dropping him back down to fifth.
Team troubles blighted his race in Russia, where a late tyre change in qualifying saw him have to settle for another eighth-place start.
A slow pit stop in the race itself seemed to have ruined his chance of a podium but he managed to haul himself back into the fight for third, when the heavens opened.
Perez and Red Bull collectively made the wrong decision to stay out on track rather than change tyres and he sank to ninth.
Istanbul witnessed Perez at his competitive best, especially when fighting off a determined Hamilton.
On lap 34, the Mercedes ace tried to overtake Perez in what turned out to be an enthralling side-by-side battle that lasted until turn one on lap 35, when Perez held the position with a lovely move down the inside.
His eventual third-place finish, with Verstappen in second, bodes well for Red Bull in future.
Perez, 31, said: "We are really pumped up, we are pushing, we are giving our best.
"I hope it will be enough at the end of this championship. We are trying to maximise every single weekend.
"In Turkey we didn't quite have the pace of the Mercedes, but this one is a different one, so hopefully we can be a bit stronger."
5. Are Ferrari geared up to spring a surprise?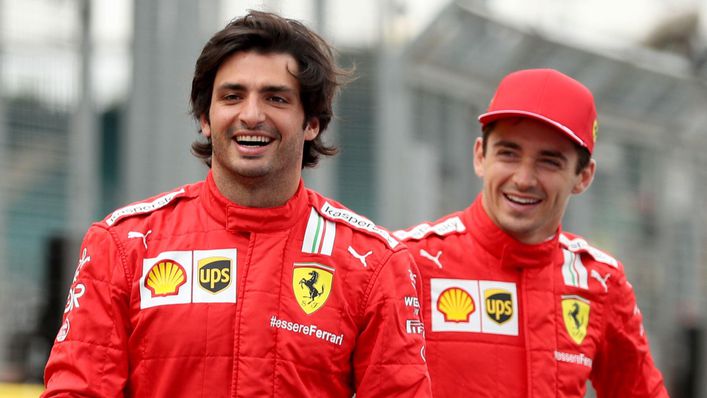 Charles Leclerc and Carlos Sainz have both taken a new engine in their Ferraris in the last two races, which has reportedly given the prancing horse an extra 10 horsepower.
Performance backs that claim up, with Leclerc fastest in the speed trap at the Turkish Grand Prix.
Team-mate Sainz used his new engine to help him cut his way through the field, climbing from 19th place on the grid to eighth at the flag, winning him the vote for driver of the day.
Leclerc showed great pace all weekend but was let down by the team's strategy call and finished just off the podium in fourth place.
Ferrari have always had at least one car in the top six at Austin, with Raikkonen winning in 2018.
The Scuderia might not be vying for No1 spot this year. But with the new-found pace of the car and two highly competitive drivers at the wheel, the legendary Italian outfit could disrupt the battle between Mercedes and Red Bull for podium places.
6. Can Daniel Ricciardo rediscover his form?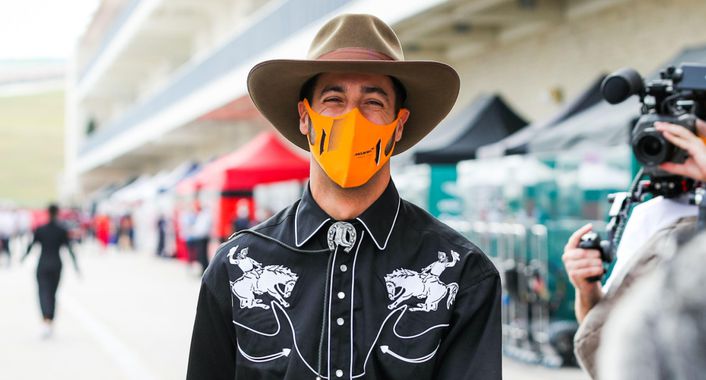 After a first win for McLaren in Monza and a fourth-place finish in Russia, Ricciardo suffered a disastrous weekend in Turkey.
His McLaren was dragged back into the garage early on the Saturday afternoon after he was KO'd in the opening round of qualifying, having to settle for 16th place.
It made sense for McLaren to make the best out of a bad situation and fit his drive with a new engine, dropping him to the back of the grid on Sunday.
Freshly kitted out, he was expected to power past the bottom half of the field and be in contention for a points finish in the top 10.
The ever-smiling Aussie was not so cheerful by the race as he finished 13th behind both Alfa Romeos — a stark contrast to Sainz, who had pushed his Ferrari with its fresh engine from the back to eighth.
That result was of huge significance in the constructors' championship, where third-place McLaren now sit just 7.5 points ahead of Ferrari.
Ricciardo's team-mate Lando Norris is well aware of the threat posed by Sainz and Leclerc.
He said: "As a trend they have been on the stronger end, especially now with the new power unit it has definitely shifted their pace into a stronger one.
"If you look at Turkey they were not one or two tenths ahead, they were a fairly large chunk ahead of us. They definitely have a very competitive car and a more competitive power unit now.
"It is going to make our life tougher but the aim is still to beat them and we will put everything into staying ahead of them in the championship. It's going to be difficult and we will fight hard to the end."