LiveScore's Jim Munro gets you up to speed with the big talking points around the Formula 1 paddock ahead of the 2021 Azerbaijan Grand Prix.
1. Have Ferrari finally got a competitive car?
Ferrari were back to their fighting best around the tight street corners of Monaco, with Charles Leclerc clinching pole position and team-mate Carlos Sainz claiming second-place on the podium.
It wasn't all smiles though. Leclerc became just the fifth F1 driver in history to fail to start a race after wiping out his car in the final few minutes of Saturday qualifying.
Sainz described his second-place finish on the Sunday as a "bittersweet" experience as he genuinely felt his drive had the race pace to have taken the win.
While Monaco with its slow-speed corners suited the handling ability of the SF21, the Baku City Circuit is a beast enjoyed by the power merchants who can make the most of the longest straight the drivers will tackle all season.
Leclerc admits that could see Ferrari back among the also-rans this weekend.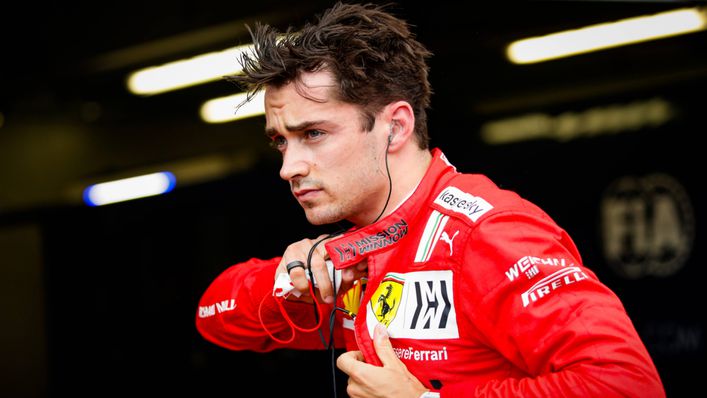 He said: "I think it will be a bit back to reality now. Monaco was a one-off. We were fighting for victory, which was incredible and very nice for the motivation of everyone.
"But now with long straights it's a bit more high-speed in general here.
"Even though there are quite a lot of slow-speed corners, I believe we will be back to the normal competitiveness that we had before Monaco. So let's see."
2. Can Mercedes bounce back after their Monaco misery?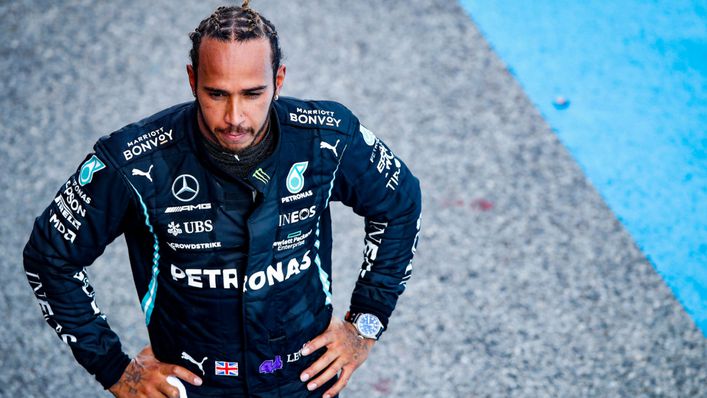 Race winner Max Verstappen would have needed binoculars to keep tabs on his title rival Lewis Hamilton in Monaco.
The Mercedes ace qualified in a sluggish seventh place and that's where he finished the race, over 68 seconds behind Verstappen's roaring Red Bull.
Team-mate Valtteri Bottas was much better placed to compete, starting third on the grid. But not for the first time in his career, technical disaster struck.
Pulling into the pits on lap 31 for a tyre change, Bottas could only sit and watch as the Mercedes crew fought vainly with a mangled wheel nut on the front-right side of the car.
The wheel nut won and Bottas climbed out of his cockpit, flinging his gloves away in anger.
Hamilton was very vocal about his dissatisfaction with the team's overall performance in Monaco, but having reviewed what was a disastrous weekend, he's much more positive about chances in Baku.
He said: "There was no one single person to blame. I was very much part of the decision-making process and after going back and having a look and analysing things, there are things that I could have said that would have set a domino effect on.
"So we know that we could have done better and one race doesn't define us."
Mercedes have won three of the four Grands Prix competed at Baku since 2016 and will be back among the favourites on a track renowned for its very long straights along which the W12 can demonstrate its power.
3. Is the pressure beginning to tell on Valtteri Bottas?
You have to feel a certain amount for sympathy for Bottas who, through no fault of his own, has suffered two retirements and been hamstrung by a botched Bahrain pit stop in the opening five races.
That has resulted in his worst start to a season since he joined Mercedes in 2017 and he sits fourth in the championship.
His one-year contract is always the subject of speculation whenever the Finn hits a sticky patch at Mercedes. With talents such as Williams driver George Russell and Alpine's Esteban Ocon pushing for promotion to better seats, Bottas must have the feeling of always being on trial.
He said: "In the beginning of this season, definitely the mental strength has been tested.
"It's not been the easiest ride to start with in the last few races, having two DNFs. So I would say there have been setbacks and it's all about how you bounce back from those and how you move forward.
"The loser option is to give up and it's not something I'm going to do. So still keeping very strong mentally and knowing that it's a long, long season ahead and for sure many good battles to come and hopefully many wins.
"So I have full belief in myself and for us as a team that we still have time to do good things."
Baku may be the place for him to stretch out his elbows. It's a circuit that suits the power of the Mercedes and in 2019 he achieved a pole to flag victory in one of his best performances for the Silver Arrows.
4. Can Sergio Perez score his first podium with Red Bull?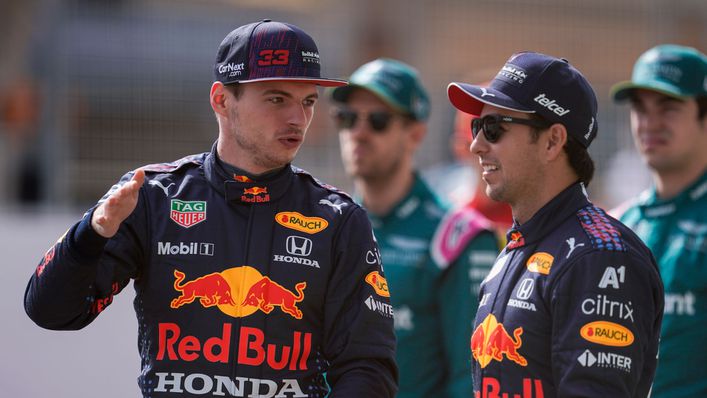 If I was to pick one word to describe the start Sergio Perez has made with Red Bull, I'd say 'encouraging'.
Two fourth-place and two fifth-place finishes in five races have him perched in fifth spot in the drivers' championship. But the team need him to step up and support team-mate Verstappen from the front and make a nuisance of himself among the other title challengers.
There's not much you can find to fault about championship leader Verstappen, but he's not yet climbed the podium in Baku while Perez claimed second in the inaugural race in 2016 and third in 2018.
Perez said: "I'm looking forward to Baku and I hope we can put together a positive qualifying because we have shown that our race pace is that of the best."
If Perez does manage to compete among the front runners on Sunday, Red Bull boss Christian Horner will surely remind both of his drivers to steer well clear of each other.
In 2018, Verstappen's race ended abruptly after he collided with then team-mate Daniel Ricciardo.
Verstappen said: "So far, it's never been in my favour here. That is not something you look forward to, the drama.
"You know a lot of things can happen around here and there's always a lot of action in like a restart or whatever. You just try to make sure that you're on top of it."
5. Can Lando Norris continue his impressive start to the season?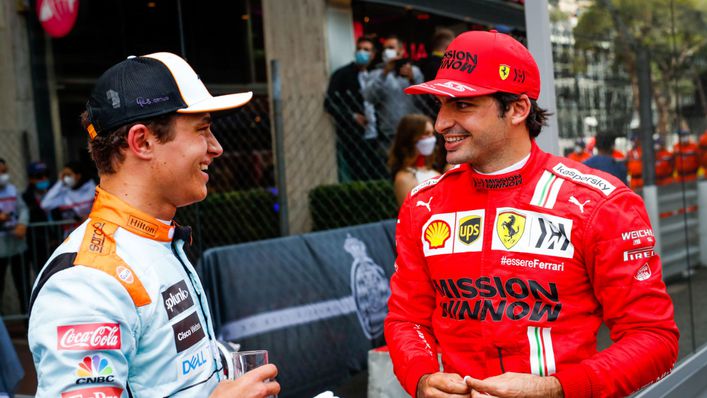 It's been a dream start to 2021 for Lando Norris, 21, who has scored points in all five races so far and been rewarded with an extended contract at McLaren.
He's also received a glowing endorsement from former team-mate Sainz, now at Ferrari, who believes the popular Brit is a future world champion.
Sainz said: "I think there are a bunch of drivers now that are on a very similar level of performance.
"I would include Lando among them — they are potential world champions and they just need the right car to win it.
"I would include myself, I would include Charles [Leclerc] of course, and many others.
"The level in Formula 1 is so high that unfortunately we are more dependent on what the team is capable of rather than I think what we can do.
"But I believe Lando has the potential to win and take McLaren to the top."
6. Has Sebastian Vettel settled in at Aston Martin?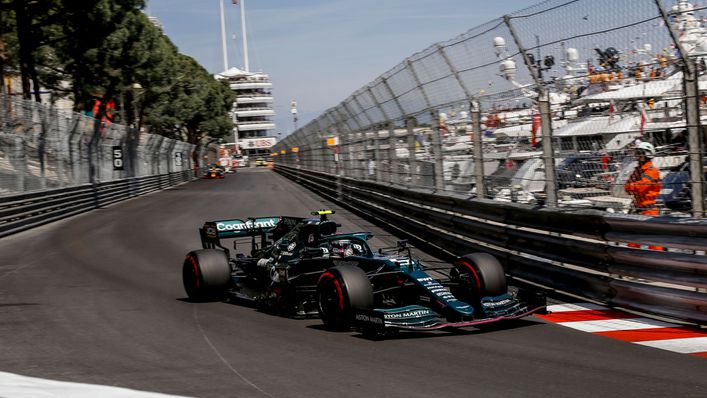 After a monumentally disappointing final year at Ferrari, Sebastian Vettel had supposedly moved to a cleaner climate with newly branded Aston Martin for 2021.
Despite a lot of pre-season confidence, the Silverstone-based team struggled to incorporate F1's regulation changes to the AMR21 and Vettel failed to score a single point in the opening four races.
At Monaco, the tide turned. The four-time world champion qualified in a season-best eighth place and was voted F1's driver of the day after racing through for a fifth-place finish.
A feature of that performance was a knife-edge overcut of Lewis Hamilton and Pierre Gasly, which most fans missed thanks to some awful timing from the TV director.
With team-mate Lance Stroll, 22, coming home eighth, it was the team's first double-pointer of the season and perhaps a sign that Baku may witness yet more improvement.
Vettel said: "We had both cars in the top 10 scoring points on Sunday so it was certainly a positive weekend for us but we will see.
"Obviously somehow it [Azerbaijan] is a bit similar, it's a street circuit but it's a different one.
"It's a lot faster, with a lot more straight-line content, so we will see what we can do. But I think we are getting to grips as a team more and more with the car that we have.
"We need to keep pushing and see what we can get in the next races."
2021 F1 driver standings
1 Max Verstappen (NED, Red Bull) 105 points; 2 Lewis Hamilton (GB, Mercedes) 101; 3 Lando Norris (GB, McLaren) 56; 4 Valtteri Bottas (FIN, Mercedes) 47; 5 Sergio Perez (MEX, Red Bull) 44; 6 Charles Leclerc (MON, Ferrari) 40; 7 Carlos Sainz (SPA, Ferrari) 38; 8 Daniel Ricciardo (AUS, McLaren) 24; 9 Pierre Gasly (FRA, AlphaTauri) 16; 10 Esteban Ocon (FRA, Alpine) 10.