LiveScore's Jim Munro gets you up to speed with the big talking points around the Formula 1 paddock ahead of the 2021 Hungarian Grand Prix.
1. How will the Hamilton-Verstappen crash affect the title race?
Christian Horner's outrage in the immediate aftermath of Max Verstappen's high-speed crash at Silverstone was to be expected.
The Red Bull team principal is not a man to mince his words and he firmly pointed the finger of blame at Lewis Hamilton.
The seven-time world champion was given a 10-second penalty for his part in Verstappen careering off the track at Copse, but that should have been that, case closed.
The fact that Hamilton went on to win the British Grand Prix just stoked Red Bull's fire.
Rather than accept the fact that their own driver has a record of putting his elbows out when it matters, the Red Bull camp continued their demands for further action and spent part of a filming day at Silverstone last week with reserve driver Alex Albon recreating Hamilton's lap one racing line.
It was a waste of time as the race stewards announced on Thursday, quite rightly, that they would not reopen their investigation.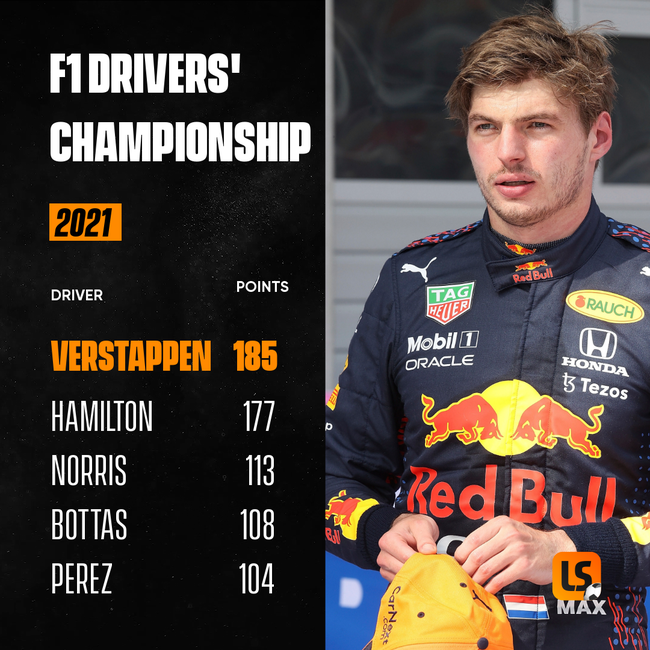 The war of words has continued though. Speaking in Hungary, Verstappen revealed that Hamilton had called him after he was released from his hospital check-up, but he still felt that the British driver's celebrations after winning his home race were disrespectful, as was the behavior of the Mercedes team.
"They celebrated it like it was a world championship win," Verstappen told Sky Sports News.
"I don't think you can do that when you just caused such a crash and the guy has to go to hospital for checks.
"If it was the other way around I definitely would deserve a kicking and my dad would tell me that.
"That's how I grew up. You cannot do these kind of things."
The response to the stewards' decision from Mercedes was more formal. A team statement released on Thursday evening read: "In addition to bringing this incident to a close, we hope that this decision will mark the end of a concerted attempt by the senior management of Red Bull Racing to tarnish the good name and sporting integrity of Lewis Hamilton, including in the documents submitted for their unsuccessful right of review."
This is not just a title race any more, it is personal.
2. Can Lewis Hamilton set a new Formula 1 record?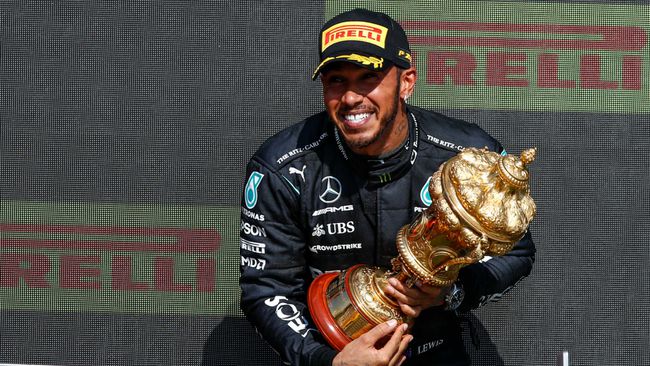 In 2013 Lewis Hamilton won his first race for Mercedes at the Hungaroring. It was his fourth victory in the Hungarian Grand Prix and he was successful again for the Silver Arrows in 2016 and has subsequently enjoyed a three-race winning streak over the past three seasons.
Hamilton now stands on the brink of setting yet another F1 record. At present the most wins by any driver at one circuit is eight - Hamilton at Hungary and Silverstone and Michael Schumacher at Magny-Cours. One more here would set a new record of nine at one venue.
There is no hiding his love affair with the Hungaroring but with six pole positions and eight wins on his CV, you can hardly blame him.
"It's an amazing layout, classic," Hamilton said. "It suits an aggressive driving style."
"It's just a really fun roller coaster ride. There's the different elevations and then go-kart middle section.
"As the ambient temperature's higher the tyres work much better than they do in other places so you feel them moving more.
"It's a fun track to drive because the car is moving a little bit more, it's not so stiff, not so edgy, it's more forgiving."
If there is one thing we have learned coming into this race it is that Red Bull certainly think Hamilton is driving aggressively, in which case he should be in his element here.
3. Do Red Bull have something to prove after a subpar Silverstone?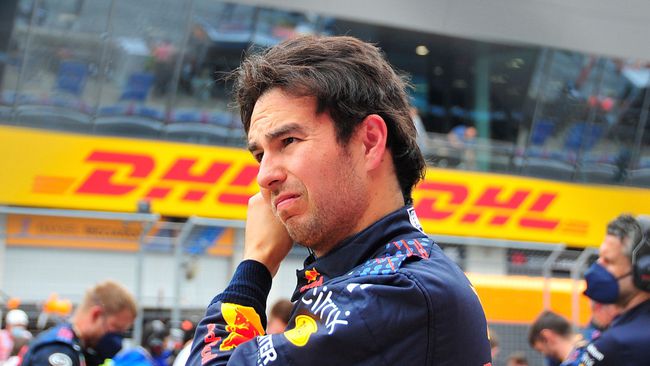 While Verstappen and Hamilton were making all the headlines at Silverstone, Sergio Perez came a cropper in the sport's first ever Sprint event.
With the Saturday 17-lap run out determining the starting grid for Sunday's race, Perez pushed too hard and his Red Bull spun out of contention.
Having started Sunday's Grand Prix from the pit lane, he could only manage 16th place at the flag, though part of the reason was Red Bull gave him a late tyre change to steal away a championship point that Lewis Hamilton would have earned for driving the fastest lap.
"Silverstone was a poor weekend for me and one to forget," said the Mexican.
"I enjoyed the sprint race format though. It demands a lot more from the drivers with two races and two starts.
"It was definitely different, that's for sure."
As for his chances in Hungary, Perez said: "The Hungaroring is a unique track and it's very similar to Monaco with high levels of downforce – it's a very technical track.
"I'm looking forward to having a strong weekend at the last race before the summer holidays.
"That's the only way we can have a good holiday, making sure we have a strong weekend in Budapest."
4. Are Ferrari capable of pulling off a shock win?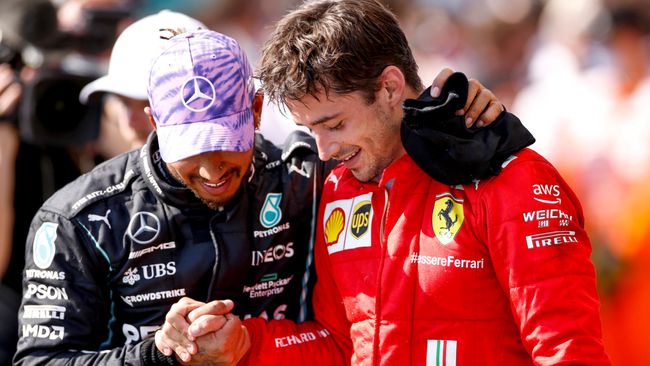 Charles Leclerc almost did exactly that at the British Grand Prix but was slowly reeled in by Hamilton, who took up the chase after serving his 10-second penalty.
Leclerc led at Silverstone for 49 of the 52 laps before the home fans' favourite eased past him for the win.
The Ferraris have performed well this season on the tight circuits at Monaco and Baku.
Leclerc qualified in pole position for both races with team-mate Carlos Sainz taking second place in Monaco and both finishing in the top eight in Azerbaijan.
The Hungaroring has been described as 'Monaco without walls' so that surely must give both drivers hope of a decent showing.
"I feel like it can be a strong race for us," Leclerc said.
"I don't think we will be at the level of performance as we've seen in Monaco but I hope we can at least be on top of the midfield, which is the reality of where we're fighting this year.
"So this is the most important target for this weekend and I think we are quite confident we can achieve that if we do a good job.
"It's not a particularly strong track for myself as a driver but I will try to make the best job possible."
5. Will George Russell claim a first point for Williams?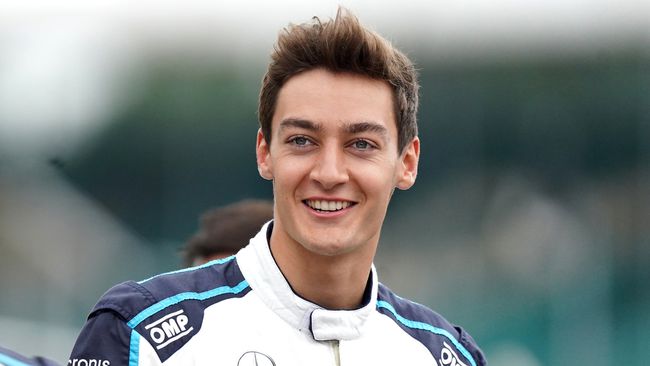 If anyone can earn Williams their first championship point since Robert Kubica's 10th place in the 2019 German Grand Prix, it is George Russell.
The popular young Brit, 23, has three career points to his name, earned for claiming ninth place and the fastest lap when guesting for Mercedes at last season's Sakhir Grand Prix.
In two and a half seasons with the Grove-based outfit he has come mightily close on several occasions and there is hardly anybody in the sport who doesn't want to see Russell break his Williams duck.
In 10 races this season he's finished 14th three times, 12th on two occasions and was only just pipped to 10th place in Austria by Fernando Alonso.
The two-time world champion admitted felt like the pantomime villain when overtaking Russell with three laps to go.
"I felt a little bit sad for George because he drove an amazing weekend," Alonso said.
"When I saw P10 was him, I was hoping anyone apart from him. But that's the sport."
6. How important is pole position in Hungary?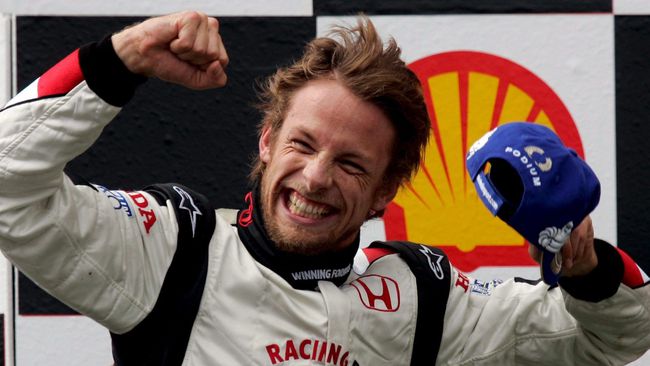 There are some circuits that offer up plenty of opportunities for overtaking, such as Monza and Spa-Francorchamps. The Hungaroring is not one of them.
The Hungarian Grand Prix rarely throws up a winner from beyond the first two rows of the starting grid – there have been just two in the past 35 seasons.
Weather can play its part too. Normally a circuit known for high temperatures, there is rain forecast for Sunday's race and downpours at the Hungaroring are rare but extreme.
It was in atrociously wet conditions in 2006 that Jenson Button, a demon through the puddles, set the record for winning the Hungarian Grand Prix from furthest down the grid, having set off in his Honda in 14th place.
McLaren's Daniel Ricciardo was a winner in 2014 when at Red Bull, having qualified in fourth spot.
Looking ahead to the weekend he said: "It's one of my favourite tracks on the calendar and a race that I've won in the past as well.
"It's a very tight and technical circuit with high levels of downforce required on the car, but that just adds to the challenge and excitement for me, it's a real driver's track.
"It's a circuit where overtaking can be difficult, so we'll be working hard to maximise our performance on Saturday [in qualifying], which should line us up for a slightly easier Sunday."
F1 2021 Hungarian Grand Prix race schedule
Friday, July 30 (BST): Practice 1: 10.30am-11.30am. Practice 2: 2pm-3pm
Saturday, July 31: Practice 3: 11am-12pm. Qualifying: 2pm-3pm
Sunday, August 1: Hungarian Grand Prix begins at 2pm.
Hungarian Grand Prix stat attack
The first F1 Grand Prix at the Hungaroring was in 1986.
Winner in 2020: Lewis Hamilton (Mercedes) from pole position on the starting grid.
Lap record: 1min 16.627sec by Lewis Hamilton last year.