Former Texans star linebacker Ryans becomes Houston head coach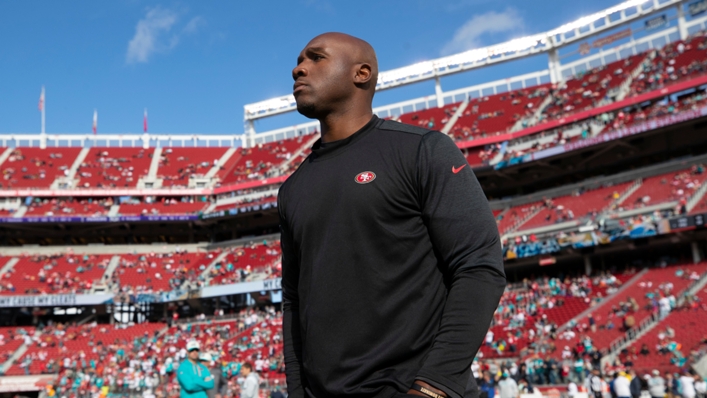 The Houston Texans are turning to one of their former star players to help turn the franchise around.
DeMeco Ryans is returning to Houston after agreeing on Tuesday to become the Texans coach. The deal is reportedly for six years.
Ryans spent the past two seasons as the San Francisco 49ers' defensive coordinator, directing a unit that led the NFL in fewest points and fewest yards allowed in the 2022 regular season.
"Being the head coach of the Houston Texans is my dream job and my family is thrilled to be back in H-Town," Ryans said in a statement. "I have been around the game of football my entire life and I've always had a natural ability to lead others. I know what it takes to win and be successful in this league as both a player and coach."
Prior to serving as the Niners' defensive coordinator the 38-year-old coached their linebackers following a 10-year career as a linebacker in the NFL.
Ryans' playing career began in 2006 after he was selected 33rd overall by the Texans in that year's draft.
In six seasons with the Texans, he was named Defensive Rookie of the Year and to a pair of Pro Bowls. In 2012, he was traded to the Philadelphia Eagles, where he played for four seasons before retiring in 2015.
He now becomes Houston's fifth coach since the start of the 2020 season taking over for the recently fired Lovie Smith.
The Texans have gone 11-38-1 in those three seasons after finishing 2022 with a 3-13-1 record.
"We're going to build a program filled with players who have a special work ethic and relentless mindset," Ryans said. "I understand the responsibility I have to this organisation and to the fans of Houston to build a winner and I can't wait to get to work."
Tags