Former champ Rosberg says Verstappen among all-time F1 greats after 15-win season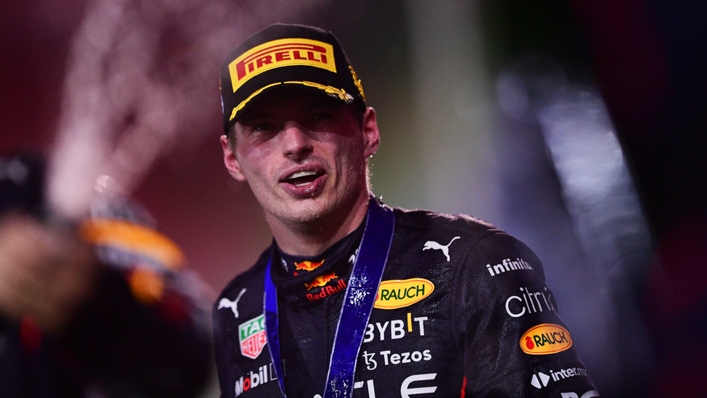 Max Verstappen already ranks among Formula One's all-time greatest drivers, believes former world champion Nico Rosberg, after the Dutchman's latest triumph.
The Red Bull man signed off on a second successive world drivers' championship crown in emphatic style with victory at the Abu Dhabi Grand Prix last weekend.
With 15 race wins this season, Verstappen has set a new record for most victories in a single campaign, and has moved to sixth on the all-time list, overhauling Fernando Alonso.
Now former Mercedes driver Rosberg, who won the title in 2016, thinks he deserves to be high in the conversation when it comes to determining who the sport's finest stars are.
"He is an incredible driver," he told Sky Sports podcast Any Driven Monday. "I think it's easy to say even now that's he's going to be one of the best of all time, if you look at the statistics he actually even is now.
"He's a double world champion [and] with all of the race wins that he has, more than Alonso, he's already one of the best of all time. I think he's only getting started.
"He's going to confirm that in the next decade, certainly. His level of driving is phenomenal, and it's great to witness that."
Though the latter half of his campaign was dogged by Red Bull's salary cap infringements, Verstappen's achievements nevertheless came impressively this year,
An early title battle with Ferrari's Charles Leclerc ultimately petered out after a multitude of strategy errors from his rivals, but even before then, the Dutchman looked to have the edge.
"We need to remember also, it's not like from the get-go this year his car was miles quicker than everyone else's," Rosberg added.
"The Ferrari was the quickest car in the beginning of the season and still, he got this incredible 15 wins and really destroyed the opposition in that way.
"If you look at the points, he scored 146 more than anybody else, it's unreal. It's one of the greatest driving seasons we've ever seen, certainly."
Tags