Forest Green are far from Rover the moon with Rob's exit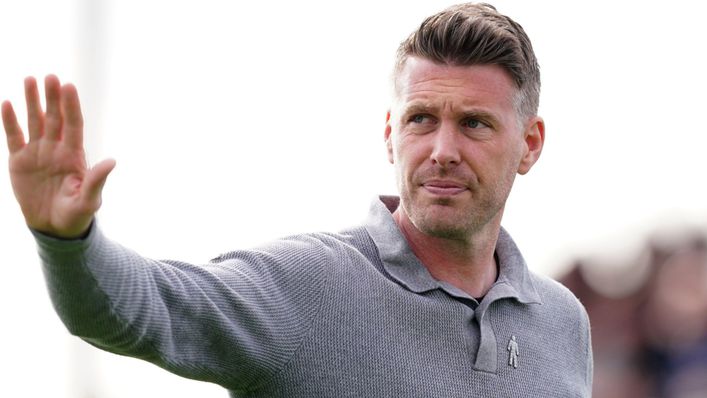 Rob Edwards has been appointed as Watford's new manager — after his abrupt departure left Forest Green Rovers fuming.
With Roy Hodgson leaving the relegated Hornets at the end of the season, Edwards emerged as the leading candidate to succeed him at Vicarage Road.
And the club have now confirmed the 39-year-old former Aston Villa and Wolves defender will take charge this summer.
An official statement said: "Rob had a contractual provision allowing him to leave Forest Green Rovers at any time to discuss employment opportunities at other clubs and the Hornets are delighted to confirm our discussions concluded today."
But League Two champions Rovers are far from happy with how the Premier League side went about landing their man.
Chairman Dale Vince said: "People come and go in football all the time. The important thing is the manner of it.
"Disappointed is what I told him. He did apologise. I am just overwhelmingly disappointed.
"I wish him well but it's poor from Watford, Rob as well.
"The proper way to do things is for the club to approach us. Then they carry on and have their conversation.
"Watford advised Rob not to tell us, specifically. That doubles down on the deceit. Deceit is part of a culture that comes from the top."
A club statement added: "Rob was a key part of the team that gained promotion to League One this season.
"We're disappointed that our support, loyalty and honesty towards Rob has been repaid in this way — with negotiations taking place behind our backs.
"We had no contact from Watford, from whom we might expect less, but in any event this kind of behaviour gives football a bad name.
"We thank Rob for all his work — forgive him the manner of his departure and wish him well."
Watford host relegation-haunted Everton tonight before facing Leicester and Chelsea in their final two games of the campaign.
And Edwards will be tasked with getting them out of the Championship at the first attempt next season.
Tags