LiveScore Daily: Today's football news in bite-sized chunks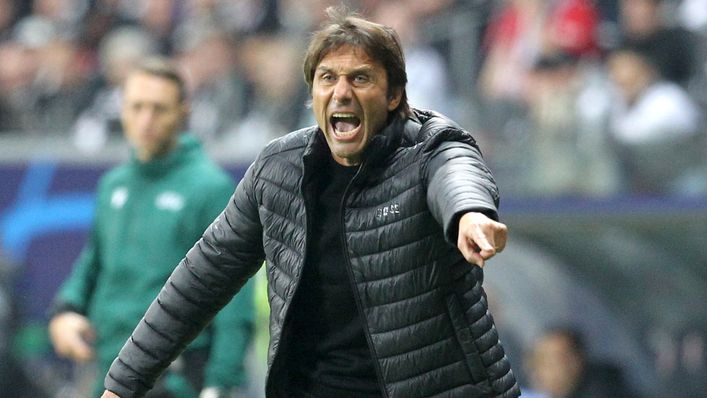 LiveScore Daily is here to deliver all the big talking points from the world of football throughout the day. Keep refreshing this page for the latest stories in bite-sized chunks.
Conte demands new faces
Antonio Conte has reiterated the importance of Tottenham splashing the cash again after their disappointing 0-0 draw at Eintracht Frankfurt.
Spurs' stuttering start to the Champions League continued as they failed to break the deadlock in Germany, leaving them with four points from three Group D games.
And despite spending more than £150million in the summer, Conte is adamant that plenty more business needs to be done before his side can compete on multiple fronts.
"We weren't able last season to face two competitions," Conte said.
"Now we have to go step by step, have patience, take time. You need to have time and to build an important squad to face a competition like the Champions League.
"If you think 'yeah I want to make some rotations' and it is a bit difficult.
"We know this situation with the club and the club knows very well we need time and patience, to try to go step by step.
"I spoke about the transfer market, that we needed more transfer markets to reach a good level. We know this.
"At the same time, we want to be competitive, to try to do everything."
Henry: Arsenal not yet title contenders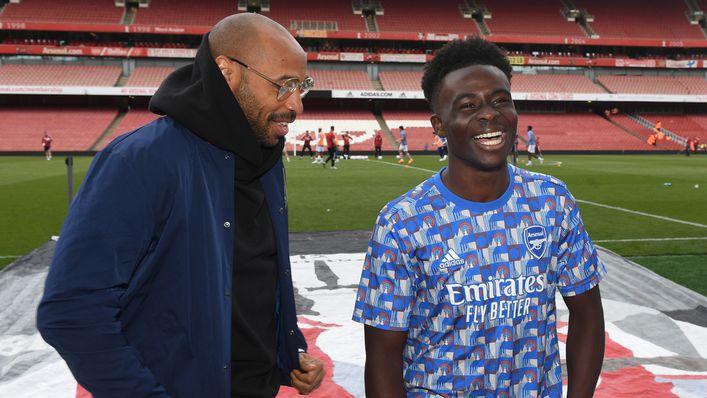 Arsenal legend Thierry Henry has poured cold water on suggestions that the Gunners can be considered title contenders after the first two months of the season.
Mikel Arteta's men sit at the top of the Premier League with 21 points from their opening eight games, a point clear of Manchester City.
A 3-1 victory against North London rivals Tottenham thrilled the Emirates faithful last Saturday.
While Henry is delighted with his former club's displays, he insists they must carry on this form until January before they can claim to challenge reigning champions City.
Henry said: "What is it — eight games in the league? Back to competing, I would say.
"What is nice to see is a team that can compete.
"Competing and for me, I always say it's not because it's Arsenal or any different team, when you pass Boxing Day and Christmas, it's going to be different because you have the World Cup, but when you pass January and you're still up there, competing for the title, then you're a title contender.
"But what I like with the Arsenal team right now is that it's a different team. If you talk about something that's important, it's a different team.
"Gabriel Jesus is really changing, not only him, [William] Saliba at the back allows them to play in a back four, so Mikel [Arteta] goes into what Pep [Guardiola] does also with City with Oleksandr Zinchenko. [Granit] Xhaka is playing way better.
"That's what I was more impressed with than the result [against Tottenham] because that happens all the time."
Henderson: Team-mates needed kick up the backside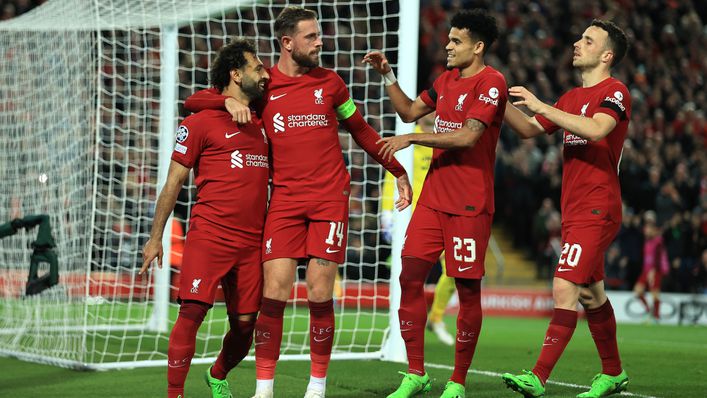 Jordan Henderson has admitted some of his Liverpool team-mates needed a kick up the backside after their poor start to the campaign.
The Reds got back to winning ways by seeing off Rangers 2-0 at Anfield in the Champions League last night.
But they have not been firing on all cylinders so far this term and skipper Henderson revealed that different players have needed different approaches during the frustrating time.
Henderson said: "I've got to sense, certain individuals at times need an arm around the shoulder, some of them might need a kick up the backside at times but it's trying to find the balance.
"When we're on the pitch, it's not personal, you try to shout, dictate and do what helps the team.
"Off the field, you can help the players and help them as much as possible and I try and use that responsibility but we've got other senior players and experienced players within the dressing room who do that.
"It's about staying together as a team especially when you go through tough moments. We've been through plenty of them as a team — and we have to use our experience to get through this one."
Fergie and Jose make their mark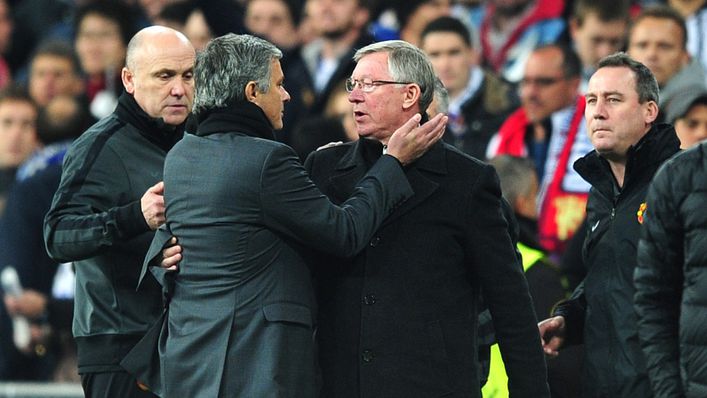 Two football phrases made famous by legendary managers Alex Ferguson and Jose Mourinho have been added to the Oxford English Dictionary.
Ahead of next month's World Cup in Qatar, 12 terms linked to the beautiful game have been officially inducted into the book.
Fergie claimed it was "squeaky bum time" back in 2003 as the Premier League season drew to a close and his Manchester United side closed in on the title.
That is now in the dictionary with the definition of "a particularly tense period of time, especially one leading up to the climax of a competition or event."
Mourinho was the first to claim a team had "parked the bus" in a game, when Tottenham visited his Chelsea team and defended deep inside their own box.
Park the bus now carries the official definition "to play in a very defensive way, typically by having the majority of outfield players close to their own goal and showing little attacking intent."
In 2004, Mourinho said: "They brought the bus and left the bus in front of the goal as we say in my country."
The other 10 phrases also inducted into the book are the Cruyff turn, false nine, gegenpressing, Panenka, rabona, row Z, tiki-taka, total football, trequartista and zonal marking.
Tags