LiveScore Daily: The latest football news in bite-sized chunks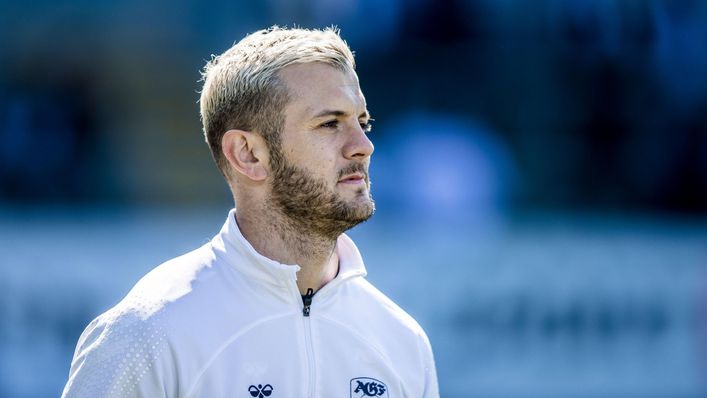 LiveScore Daily is here to deliver all the big talking points from the world of football throughout the day. Keep refreshing this page for the latest stories in bite-sized chunks.
Wilshere calls time on career
Ex-Arsenal and England ace Jack Wilshere has retired from professional football.
Wilshere, 30, spent the final few months of last season playing for Danish Superliga side Aarhus, making 14 appearances.
But the Stevenage-born midfielder has opted to call time on a career that never lived up to the heights expected when he broke on to the scene as a teenager.
He made 197 appearances for Arsenal, as well as winning 34 caps for the Three Lions, but Wilshere admitted in his statement that he did not expect to hang up his boots so soon.
Wilshere said: "It has been an unbelievable journey filled with so many incredible moments, and I feel privileged to have experienced all that I did during my career.
"From being the little boy kicking a ball around in the garden to captaining my beloved Arsenal and playing for my country at a World Cup. I have lived my dream.
"In truth it has been difficult to accept that my career has been slipping away in recent times due to reasons outside of my control, whilst feeling that I have still had so much to give.
"Having played at the very highest level I have always held such huge ambitions within the game and if I am truthful I did not envisage being in this position at times.
"However, having had time to reflect and talk with those closest with me, I know that now is the right time and despite the difficult moments, I look back on my career with great pride at what I have achieved."
Drinkwater opens up on Chelsea struggles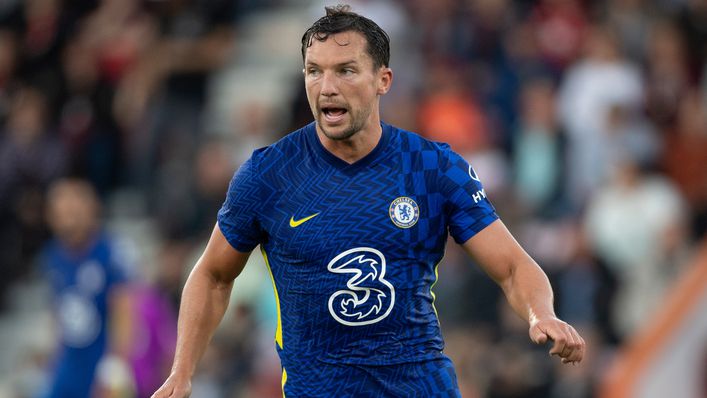 Danny Drinkwater admits he feels like he has wasted the past five years of his career, after finally departing Chelsea.
The ex-Leicester midfielder signed for the Blues in 2017, but went on to make just 23 appearances following the £35million move.
He has spent time on loan at Burnley, Aston Villa, Turkish outfit Kasimpasa and Reading, failing to find the form that helped the Foxes to the Premier League title in 2015-16.
Now Drinkwater, 32, has revealed his relief at leaving Stamford Bridge, and his regrets.
"I'm relieved, because it's clear it wasn't a situation that was good for me or the club," Drinkwater said.
"I'm angry because of how it's gone and how I was treated — not bitter though.
"It feels like 'what, have you thrown those five years away?'
"If you'd stayed at Leicester, if you didn't get injured and if the club treated you differently. They're all ifs. It's frustrating, 100%.
"Don't think I'm still not burning about how it's gone. I still kick myself for it. But on the other side, am I going to keep kicking myself, because I can't change it?"
And the Manchester United academy product also spoke about his struggles with mental health midway through his time at Chelsea.
He added: "I was [suffering with mental health issues in 2019]. Nan passed, grandad passed, dad got diagnosed with Leukaemia, I lost my dog and was drink driving, which is just not me. I made a big mistake. I was also fighting for my son, which was going on constantly and takes its toll.
"I think when someone has too much to juggle, it can hit you. And it did hit me. And I was like 'wow, is this what it's come to?' And I was lost."
Green and White reality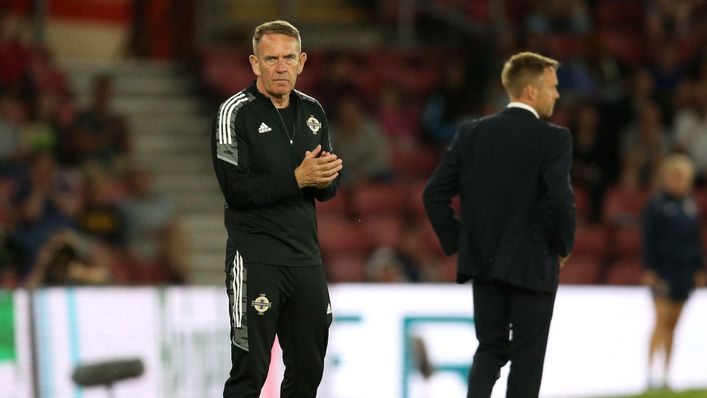 Northern Ireland boss Kenny Shiels feels his side's performances at Women's Euro 2022 need to be assessed realistically after a 4-1 defeat to Norway.
The Green and White Army only turned professional in January and were comfortably beaten by the two-time European champions.
While Shiels, 66, felt the final score was harsh, he reiterated the need for realism.
He said: "The scoreline was hard to take.
"I thought we deserved better than that but we are three years into this programme and it will take 10 years to take us into the top 20 in Europe.
"If we can continue to progress then we can do it a bit quicker. We have to get real and understand this is an emerging game in Northern Ireland.
"We have created a monster because we have grown too quickly and are playing against teams of this ilk. It is tough."
Blatter and Platini cleared of fraud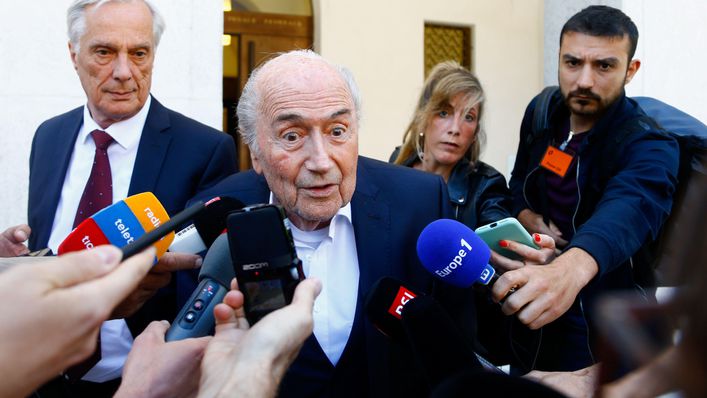 Ex-FIFA president Sepp Blatter and vice-president Michel Platini have both been cleared of fraud following a trial in Switzerland.
The trial focused on a £1.6m payment made by Blatter to Platini in 2011.
Both men proclaimed their innocence throughout the trial, arguing that it was a late payment for advisory work Platini had done previously.
Following the verdict, Platini, 67, said: "Justice has finally been done after seven years of lies and manipulation.
"The truth has come to light during this trial and I deeply thank the judges of the tribunal for the independence of their decision.
"I kept saying it — my fight is a fight against injustice.
"In this case, there are culprits who did not appear during this trial. Let them count on me, we will meet again because I will not give up and I will go all the way in my quest for truth."
No bids for Cucurella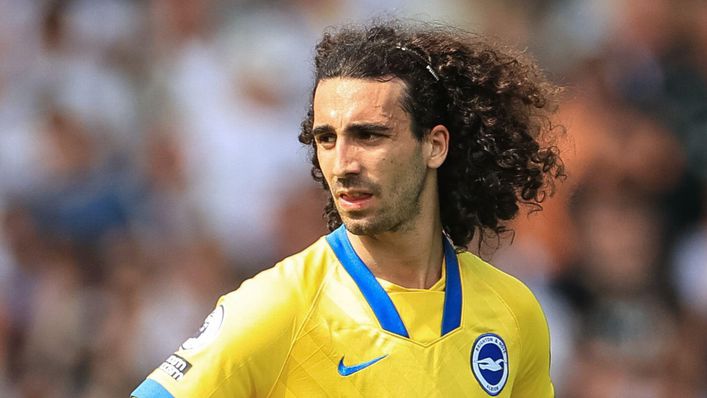 Brighton chairman Tony Bloom has revealed they have received no bids for Marc Cucurella.
The Spanish full-back was one of the breakout stars of the Premier League season as the Seagulls secured their highest ever top-flight finish.
And his performances have seen him heavily linked with a move to champions Manchester City.
But Bloom said they have had no contact about the 23-year-old with less than a month until the 2022-23 campaign begins.
"All I can say about Marc is he is a tremendous player, a tremendous person," Bloom said.
"He is brilliant for the dressing room. The players love him.
"Graham [Potter] and the coaching staff love him, I love him, the fans love him.
"He was unbelievably good last season, his first season in the Premier League.
"We are hoping for more to come and we haven't had a bid for him."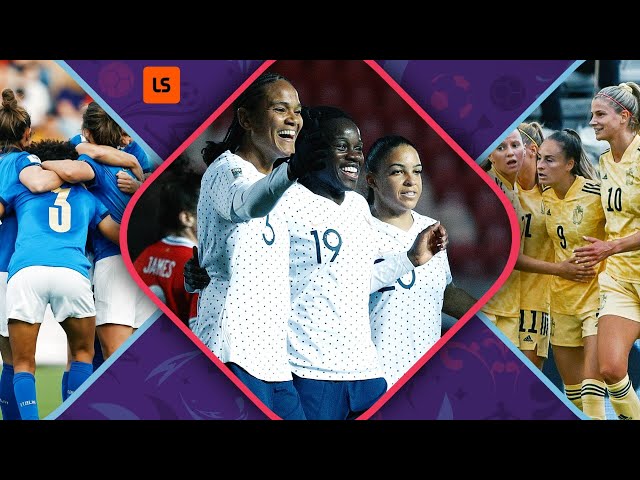 Tags