LiveScore Daily: Today's football news in bite-sized chunks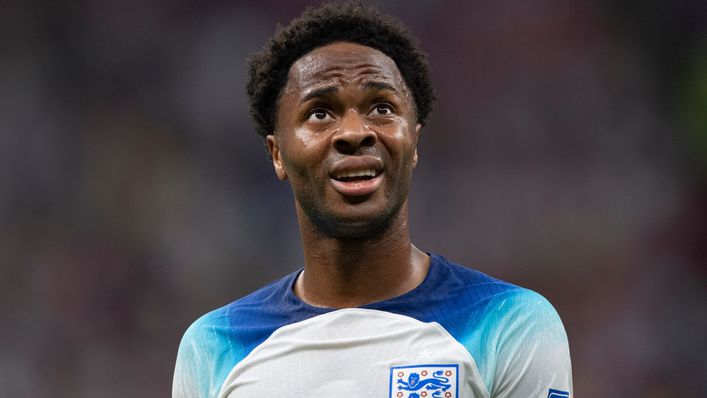 LiveScore Daily is here to deliver all the big talking points from the world of football throughout the day. Keep refreshing this page for the latest stories in bite-sized chunks.
Police probe
Police investigating a break-in at Raheem Sterling's home have confirmed jewellery and watches were reported stolen.
Sterling, 27, missed England's World Cup victory over Senegal last night after leaving Qatar following a burglary at his home in Oxshott, Surrey.
Surrey Police said: "Police were contacted just before 9pm on Saturday after the occupants of the property came home and discovered a number of items including jewellery and watches had been stolen.
"Enquiries to establish the circumstances are under way and the investigation is ongoing.
"No threat of violence was involved as the items were discovered stolen retrospectively. Enquiries into the circumstances are ongoing."
A spokesperson for Sterling star said the Chelsea star was "shaken" by the news and added that "as soon as he was alerted he wanted to get home, concerned for the well-being of his children".
On the spot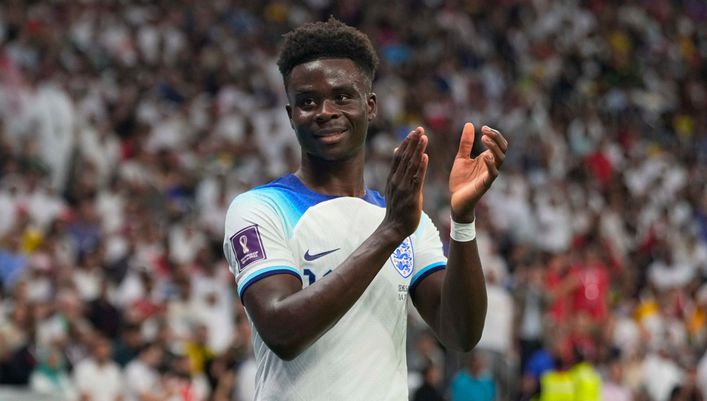 Bukayo Saka will not hesitate to step up to the spot if England are involved in a penalty shootout at the World Cup.
The Arsenal star, 21, missed the decisive spot-kick as the Three Lions lost the Euro 2020 final to Italy at Wembley.
But he said: "I wouldn't have stepped up to take a penalty for Arsenal the times I've stepped up if I wasn't confident.
"If the moment comes and I'm selected to take one, I will be more than happy to."
Bring it on
Gareth Southgate is relishing England's clash with reigning world champions France.
Having topped Group B, the 2018 semi-finalists beat Senegal 3-0 last night to set up a showdown with Les Bleus at Al Bayt Stadium on Saturday.
Three Lions boss Southgate, 52, said: "We've got a brilliant tie, haven't we?
"I've just been told it's the first time we've won knockout games in three consecutive tournaments.
"That's another bit of history that this team has managed to achieve and we've got to keep trying to do that."
Get out
Coventry have been issued with an eviction notice by the new owners of the Coventry Building Society Arena.
Mike Ashley's Frasers Group, who took over the stadium last month, say the Championship club have no continuing right to play there.
A statement from Coventry said: "Following the Frasers Group acquisition of the stadium from administrators, Coventry have been told that we must agree a new licence to play at the Arena.
"We were surprised to learn of this intention by Frasers Group, given that discussions prior to the completion of their purchase of the Arena led us to understand the existing terms would continue unchanged.
"Coventry have an existing long-term licence to play at the Arena, which was agreed in March 2021 to run until 2031.
"Frasers Group have now presented a new agreement with new commercial terms, which have been presented to us without any dialogue or negotiations, and are less favourable to the football club.
"In addition, this licence would only run until May 2023. Frasers Group have said they would negotiate for beyond May 2023, but this leaves us without the security and certainty that our current deal provides to us and our fans."
The Sky Blues moved to the then Ricoh Arena from former home Highfield Road in 2005.
Venue set
The Women's League Cup final will take place at Crystal Palace's Selhurst Park ground on March 5.
Manchester City won last season's final, the 11th edition of the competition, with a 3-1 victory over Chelsea at AFC Wimbledon's Cherry Red Records Stadium in front of a record crowd of more than 8,000.
Tags