Fleetwood owner Pilley to be sentenced next month after fraud conviction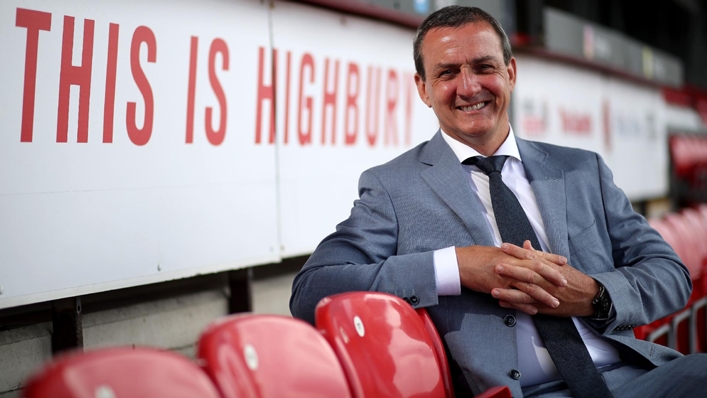 Fleetwood owner Andy Pilley will be sentenced next month after being convicted on four counts of fraud.
Pilley was found guilty last week of two counts of fraudulent trading, fraud by false representation and being involved in the acquisition, retention, use or control of the proceeds of fraudulently mis-sold energy contracts.
He was remanded in custody and, following a further hearing at Preston Crown Court on Tuesday, told he will be sentenced on July 3.
Details of the offences have also been revealed by National Trading Standards.
At the heart of the fraud "was a web of interconnected companies that misled innocent small businesses across the UK" into signing long-term energy contracts between 2014 and 2016.
The fraudulent mis-selling included false or misleading statements about the length and price of the contract as well as competitor rates.
Charities including guest houses, children's charities and companies providing support services for disabled people were among those targeted.
Annual turnover at two principal companies grew from £15million to £75million between 2010 and 2015. Turnover was over £100million by 2019. Combined profits were between £2million and £12million.
Three other individuals were also convicted.
Lord Michael Bichard, chairman of National Trading Standards, said: "Small business owners were deliberately deceived and locked in to contracts that were long-term and expensive, leaving many businesses struggling to pay the bills and sadly driving some business owners into making the difficult decision to cease trading.
"This is not a victimless crime – small business owners have lost vast sums of money to this fraud and many businesses have gone under."
Pilley, 52, has been the chairman and owner of Fleetwood for 20 years and has overseen their rise from non-league status to the English Football League.
The club, currently in League One, have not commented further to a statement issued last week.
It read: "Fleetwood Town would like to reassure supporters the club will continue to operate as normal and there will be no risk to the future of the club.
"Charges are solely brought against Andy Pilley and not Fleetwood Town Football Club or any of the businesses attached to the group.
"Talks have already taken place with the EFL and an announcement regarding the next step will be made in due course."
Tags