Five controversial Premier League transfers... from Tevez to Sol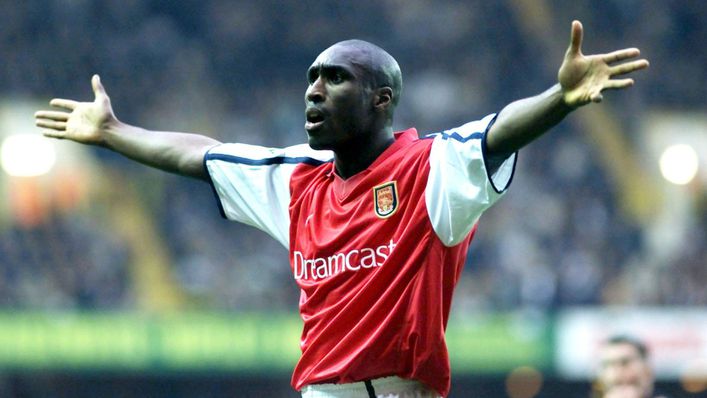 Mason Mount's transfer from Chelsea to Manchester United is an example of a rare occurrence in the Premier League.
Transfer business between the top flight's big boys does not happen very often, but when it does, it can be hugely controversial.
Following Mount's move, we take a look at five players who crossed the divide and shook up the division.
5. Emmanuel Adebayor (Arsenal to Manchester City, 2009)
When Manchester City were newly rich and flexing their financial muscles they signed Emmanuel Adebayor in 2009.
The striker faced his former employers in his fourth league game for the Citizens and caused controversy by running the entire length of the pitch after scoring to celebrate in front of the visiting Arsenal fans.
A 4-2 win for City also saw Adebayor involved in angry clashes with Robin van Persie and Alex Song, resulting in a three-match ban. He would cross the divide again by joining Tottenham in 2011.
4. Fernando Torres (Liverpool to Chelsea, 2011)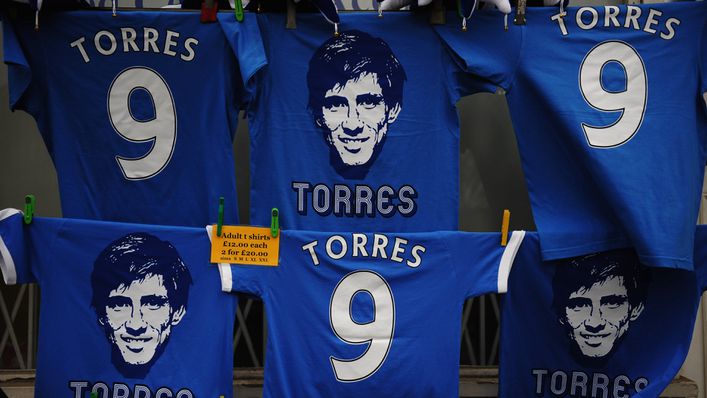 When Chelsea showed interest in signing Fernando Torres, the Spaniard put in a transfer request to make the move happen, resulting in a reported £50million deal being struck with Liverpool.
His debut came against the Reds at Stamford Bridge, with the striker having a woeful game in a 1-0 defeat. One banner in the Liverpool end read: "He who betrays will always walk alone."
Torres never found the form in West London that he did at Anfield, scoring just 45 goals in 172 appearances.
3. Robin van Persie (Arsenal to Manchester United, 2012)
A more successful purchase than the previous two examples came when Manchester United raided Arsenal for Robin van Persie.
The Dutchman was the Premier League's top scorer in his final season at the Gunners when he netted 30 goals. United paid £24m in the hope that he could help them recapture the title.
Van Persie did just that, once again topping the scoring charts to ensure the Red Devils would win the Premier League in Alex Ferguson's final season at the club.
2. Carlos Tevez (Manchester United to Manchester City, 2009)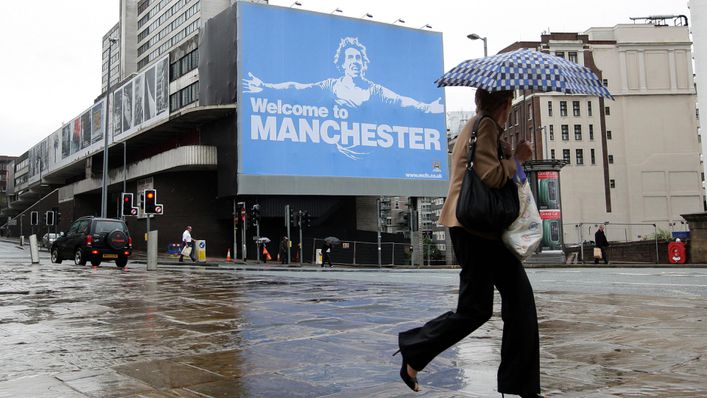 United were on the wrong end of losing a key player when the complicated ownership issues regarding Carlos Tevez saw Manchester City swoop for the forward.
The Argentine spent two seasons on loan at Old Trafford before moving permanently to the Citizens.
Salt was rubbed into the wound with the infamous Welcome to Manchester billboard that City arranged to have displayed. Tevez won Premier League titles at both clubs.
1. Sol Campbell (Tottenham to Arsenal, 2001)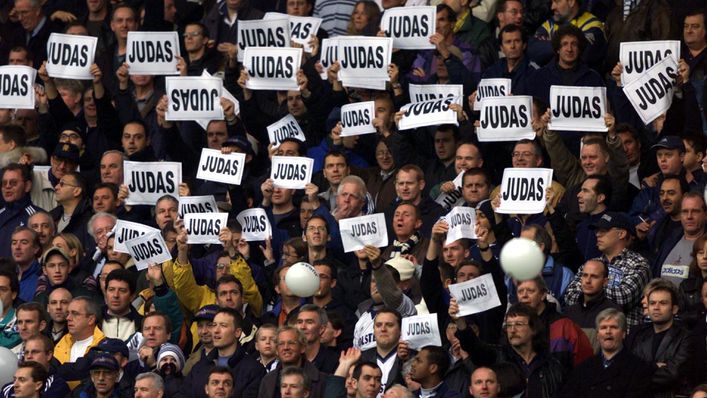 No player caused more controversy when crossing a divide than when Sol Campbell walked out on Spurs and took the short stroll across North London to join Arsenal on a free transfer.
The Tottenham captain had said in a TV interview that he was staying, only to be announced as a new signing at an Arsenal press conference where the media had expected Richard Wright to be unveiled.
Campbell would win two Premier League titles with the Gunners but paid a price by having to endure the hatred of Spurs fans, who still sing somewhat uncomplimentary chants about him.
Tags