FIA begin 'analysis' of controversial Abu Dhabi Grand Prix ending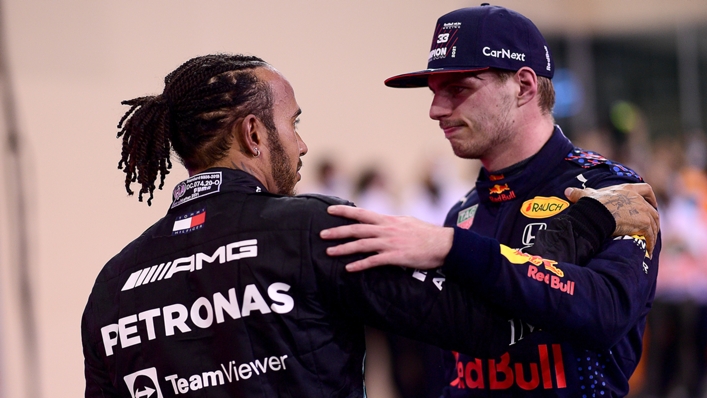 A "detailed analysis" of the controversial ending to last month's Abu Dhabi Grand Prix has started, the Federation Internationale de l'Automobile (FIA) have confirmed.
Seven-time champion Lewis Hamilton was denied a record-breaking eighth title when he was beaten by Red Bull's Max Verstappen on the final lap of the season-ending grand prix on December 12.
Mercedes were furious with how race rules were applied in a safety-car situation and challenged the result, believing Hamilton was unfairly prevented from winning the race and the championship when Verstappen passed him with only a few corners remaining.
The German constructors launched two challenges that were both rejected by the FIA, with Mercedes giving notice of an intention to appeal. However, the team eventually decide not to proceed down that route following discussions with F1 and the FIA.
On Thursday, the FIA released a statement via Twitter outlining the next steps in their analysis of the situation, saying: "Following the decision of the World Motor Sport Council in Paris on 15 December 2021, the FIA administration, under the leadership Mohammed Ben Sulayem, has started the detailed analysis of the events of the last Formula 1 Abu Dhabi Grand Prix.
"The FIA President launched a consultation with all F1 teams on various issues, including this one.
"On January 19, an item on the agenda of the Sporting Advisory Committee will be dedicated to the use of the Safety Car. The following stage will be a shared discussion with all F1 drivers.
"The outcome of the detailed analysis will be presented to the F1 Commission in February and final decisions will be announced at the World Motor Sport Council in Bahrain on 18 March."
There has been recent speculation since the end of the season that Hamilton could retire from motor racing, with the 36-year-old and his team left distraught by the outcome, and reports suggest that the Briton is waiting to see the outcome of an inquiry.