EXCLUSIVE
Fan Talk with You Me At Six: England can go and dominate France
Cian Cheesbrough
LiveScore
Josh Franceschi, lead singer of British rock band You Me At Six, spoke to LiveScore ahead of England's World Cup quarter-final against France.
The diehard Three Lions and Arsenal fan thinks Gareth Southgate's men can more than match the world champions, called for greater respect to be put on the 52-year-old manager's name and expressed his delight at seeing Gunners star Bukayo Saka thriving on the biggest stage.
Great to meet you, Josh. What have you made of England's World Cup campaign so far?
I always think the group phase at any major tournament is just about getting some momentum and rhythm.
When we drew against the United States, a lot of people were saying "same old England". At the end of the day, we've just got to navigate the group. It doesn't matter if we blow teams away.
Other than America, we have blown Iran, Wales and Senegal away. Senegal had looked like quite tricky customers for some of the other teams.
But I think we look good. What I like is that we have serious options on the bench. In my lifetime, I don't think we've had that.
Even during the golden generation we still had, with all due respect, Emile Heskey and Danny Mills coming off the bench!
Everybody in that squad is knocking on the door of either being world class or being right up there.
How big a test is the quarter-final showdown with France?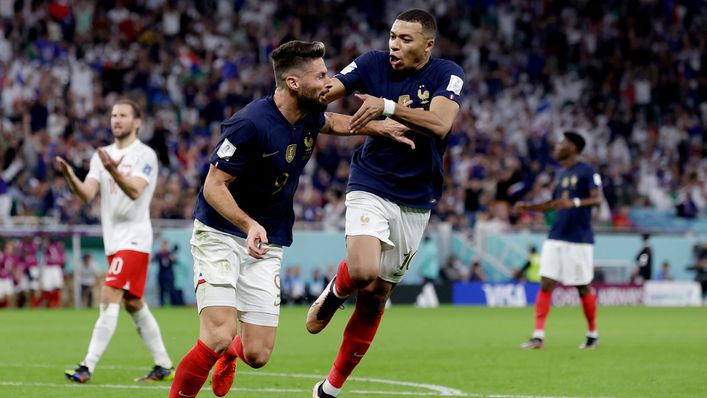 Yes, it's massive. There should be more fear about France than just what Kylian Mbappe can do.
[Olivier] Giroud has gone on and basically won everything. [Antoine] Griezmann's a quality player, a fit [Ousmane] Dembele is a quality player.
Where I think France will struggle against us is that they haven't got any natural wing-backs.
So with [Jules] Kounde at right-back, I really fancy that as an area for us. Probably in the same way that France are talking about Mbappe.
He'll be up against Kyle Walker. I would say Walker is our best right-back and, in my opinion, one of the best right-backs in the world.
I watched his press conference the other day. He just exudes calmness. He strikes me as a no-nonsense guy from Sheffield who's just not going to buy into all the hype of coming up against Mbappe.
We are definitely equipped enough to deal with it [France's threat]. We've got the experience in the big tournaments to move on to the next stage.
France have a lot of quality, but we'll be the team they'll have wanted to avoid!
There's been talk of possibly switching to five at the back to deal with France's threat. Would you do that or keep the same 4-3-3 system that has served England well so far?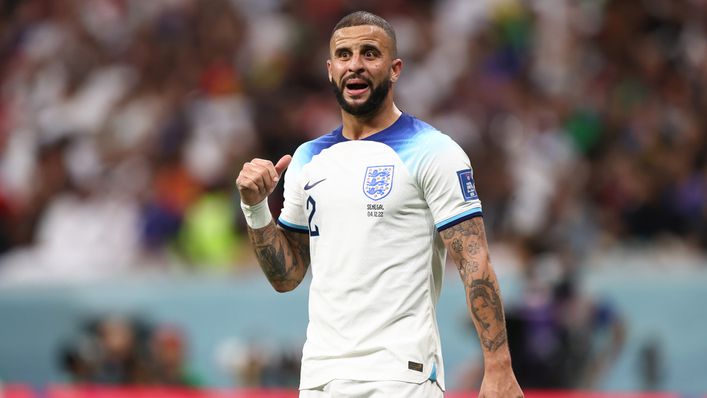 I understand the rationale behind changing to a back three. But to me, I think it just invites unwanted pressure in the sense you lose that man in midfield.
I want us to go and dominate France. I don't want us to go there and try and keep it at 0-0 for as long as possible. Let's go out there from the start and say "this is our football pitch and we're going to dominate you".
A back three worked against Germany at the Euros, where we won without getting out of first gear really.
When you're in a World Cup, you have to be brave as well. If you have both [Kieran] Trippier and Walker to deal with Mbappe, you're essentially losing two players.
We would have to take either Declan [Rice] or Jude [Bellingham] out if we do that too, as I think we have to have Jordan Henderson in there.
As an Arsenal fan, how good is it to see Bukayo Saka thriving in this England side, particularly after his penalty shootout miss at Euro 2020?
It just exhibits everything you need to know about him and also all you need to know about the armchair football fans, who were nothing short of a disgrace after the Euros.
The treatment of Saka, [Marcus] Rashford and [Jadon] Sancho was disgusting and I think it's a testament to him and his family and friends but also Arsenal football club and the England staff.
As an Arsenal fan, I was worried we would lose him and he might drift away, after such a horrific moment at such a young age.
To see that it hasn't is beautiful. He came into the tournament in good form but to get three goals at a World Cup at the age of 21 is just class. I'm just so happy for him.
If he or Rashford make themselves the ones to deliver the World Cup for England, it would just be such a middle finger to all those trolls and morons.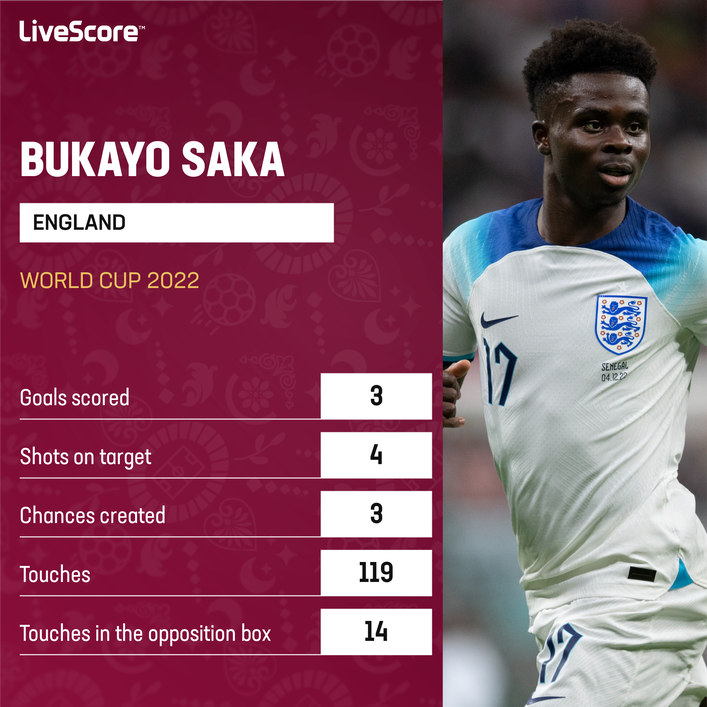 Another young talent who has been outstanding is Jude Bellingham. How good is this kid?
We do this thing in England where we love to build somebody up to a point and then tear them apart. We give them too much elevation sometimes.
We saw it with [Wayne] Rooney and also Jack Wilshere, who didn't become what he could have because of injuries.
Bellingham could quite literally be the guy. I would crawl over broken glass if it meant him signing for Arsenal because I think he is going to be some player. To show that level of composure in these games is incredible.
He has the tenacity of a Rooney but just oozes class. It's one thing to go to a World Cup at 19 and be in the squad but to go there and arguably be the best player in your country's squad is pretty wild.
He just seems already like one of the senior players and is just there to get the job done and focus on winning the World Cup.
As a whole squad, they're just a really likeable group of human beings. I want them to do well as much as I want England to win the World Cup!
Gareth Southgate has guided England to the quarter-final for the third tournament running. Do you think the criticism that has often come his way is harsh?
It's completely over the top. We were all waxing lyrical about Southgate when he took us to a World Cup semi-final. But then when we lost it, everyone says "well we should have been beating the teams we beat".
We go to the Euros and knock Germany out barely breaking a sweat. It's England, it's just what happens and it comes with the job. There's a target on his back all the time.
Growing up, we had heartaches where we've only got to the last 16 or not even getting out of the group! We didn't even get to Euro 2008.
Now, for England to not be at a quarter-final is unfathomable. It's a testament to what he has done and the work that has gone in by the FA.
We say how likeable the team is, well maybe Frank Lampard was a likeable guy but I don't know, because there was no access back then.
Southgate has been behind inviting that access to the players for fans and the results of doing it are clear to see!
You Me At Six's brand new single heartLESS is available to stream now. The track comes from the band's upcoming eighth studio album Truth Decay, released January 27, 2023. Check them out on Instagram and Twitter.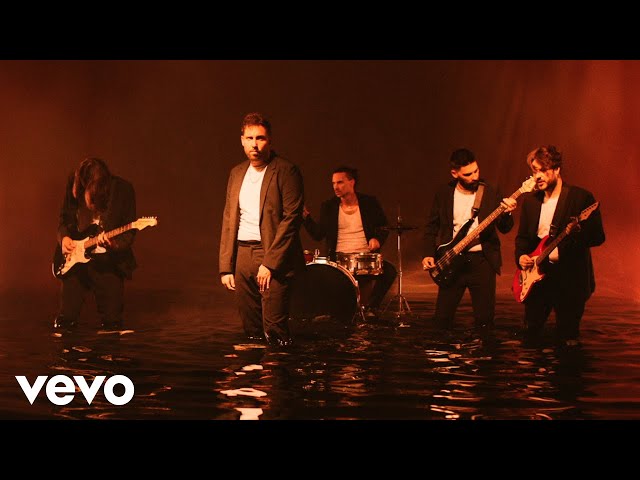 Tags