FIA chief says F1 should be 'encouraging' additions like General Motors
Joshua Challies
Stats Perform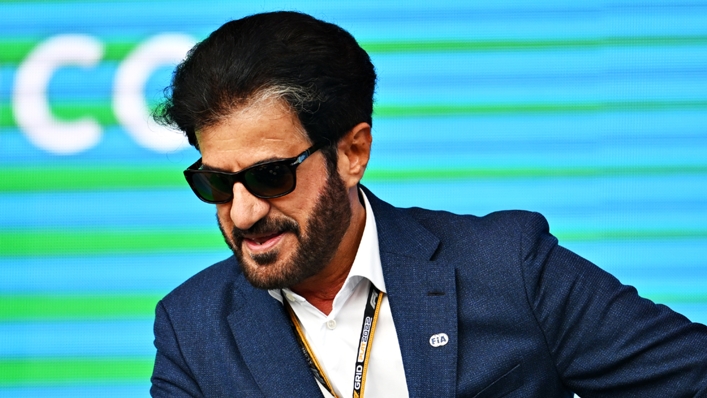 FIA chief Mohammed Ben Sulayem is adamant Formula One should be "encouraging" companies like General Motors to enter the sport.
Andretti, partnering with GM brand Cadillac, expressed intentions last week to join the F1 grid, though their announcement was met with a lukewarm response from within the sport.
It has been reported there is concern whether Andretti would "add value" to F1, particularly given the team's desire to base themselves in the United States and not in Europe, where the rest of the sport is homed.
Previous failures of Toyota and Jaguar in the 2000s serve as evidence of the difficulties in meeting the demands of F1, particularly as, at least initially, the Andretti/Cadillac name would be merely added to a Renault engine.
Additions of original equipment manufacturers (OEM) are seen as a more tangible prospect for an F1 expansion, though Ben Sulayem feels F1 should not be shutting the door to alternative approaches.
"Today there are two sides of sustainability. There is sustainability of the environment, and there is sustainability of the sport," he told reporters at the Dakar Rally.
"If you want to sustain the sport, you have to open it to the rest of the manufacturers. And to us, we are allowed to have 12 teams on the grid.
"To have a big company like GM, which is one of the top five in the world, we should be encouraging them to come to Formula 1. That is the way I would like to see the future: having an OEM in with sustainability.
"Every single partner there [in F1], or stakeholder there, should be welcoming an OEM, especially from America. You have three races there [in the United States], and we don't have maybe a racer, a driver, and for sure we don't have an OEM.
"I welcome anyone to fill up the 12 [spots], but proper teams. We have accepted good teams but also smaller teams, like Haas and Sauber. I hope that this will change, and we will be able to have a proper team on the grid. It will be odd [to be] at 11, and not 10 or 12. But we'll see."
However, despite already publicly hitting out at the "adverse reaction" to Andretti's proposed entry, Ben Sulayem made it clear he is not yet at a stage where he is ready to fully approve the proposals.
"There is the due diligence. There is a process, we wait, and it goes. As an FIA or a president, I didn't say yes [we approved it]: we opened it. So let them see," he added.
"Are they going to succeed? Will they tick the boxes? Will they be able to be there? We cannot just go and rely on what's going on, we have to look for the future."
Tags