F1 not replacing cancelled Chinese Grand Prix on calendar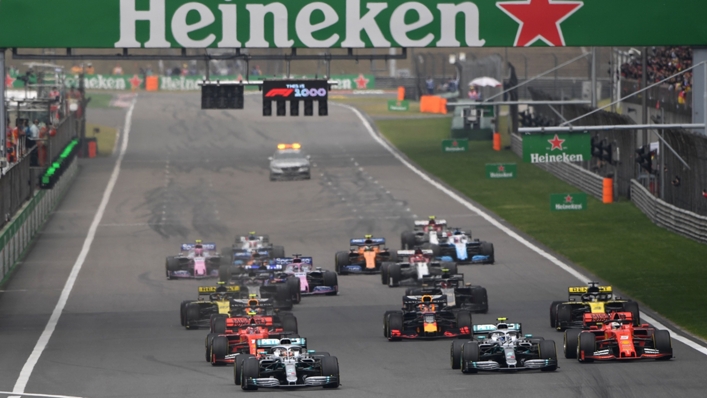 Formula One has decided against replacing the cancelled Chinese Grand Prix in the 2023 calendar, which remains a 23-race season.
Shanghai was set to host China's first race since 2019 on April 16, making it the fourth date on the calendar.
But the race was cancelled in December due to China's zero-COVID policy, with the country still implementing strict rules in an attempt to curb the spread of coronavirus.
It was deemed unfeasible to host a race in Shanghai, with F1 subsequently considering potential replacement destinations elsewhere.
Portimao in Portugal and Istanbul in Turkey were apparently in contention, but it was confirmed on Tuesday that the season will remain 23 races instead.
That leaves a four-week gap between the third race in Australia on April 2 and the fourth race in Azerbaijan on April 30.
"Formula 1 can confirm that the 2023 season will consist of 23 races," a statement read.
"That means the season will kick off with the Bahrain Grand Prix on March 5, and finish in Abu Dhabi on November 26, with the brand new Las Vegas Grand Prix joining the calendar a week before the season finale."
In November 2021, F1 signed a contract extension through 2025 with the Chinese Grand Prix.
However, this will be the fourth year in a row that China has been unable to host a race on the F1 calendar due to COVID-19.
Pre-season testing will commence on February 23 after the 10 teams unveil their new cars for the year earlier that month.
Tags