EXCLUSIVE: Fury must fight winner of Usyk-AJ clash to secure legacy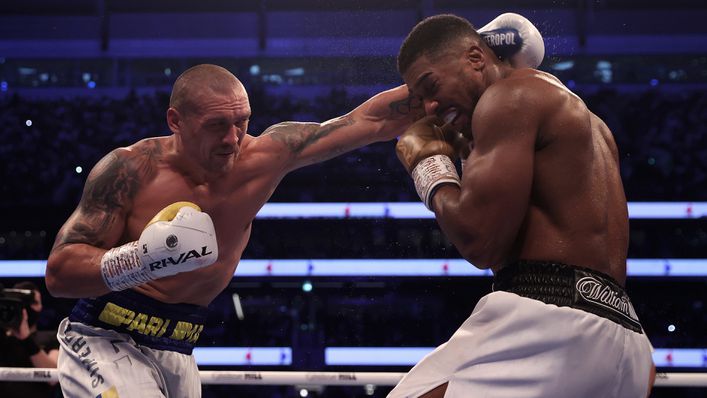 Tyson Fury should take one last bout and prove he is the undisputed king of the heavyweight division, according to top trainer Dave Coldwell.
The Gypsy King retired after beating Dillian Whyte to defend his WBC and Ring titles and extend his record to 32-0-1, with the sole blip a controversial draw with Deontay Wilder.
But Coldwell believes the 33-year-old Mancunian must fight the winner of Anthony Joshua's rematch with Oleksandr Usyk to unite the belts and remove any doubt as to who deserves to be crowned the world's No1 heavyweight.
He told LiveScore: "He's got something to prove. He hasn't got all the belts.
"Whether it's Usyk or AJ walking around with all the other belts, he can't say he's the undisputed No1 in the division while there's another champion out there.
"If he was to beat whoever got the better of the other guy then he's got nothing else to prove.
"If you're an elite-level fighter like Fury and are very realistically capable of being without doubt the best man in the world, I would say do the fight, do the fight now.
"Don't walk away into the sunset and have that question mark hanging over you, still in the back of your mind.
"It's no good saying, 'I'd beat him and I'd beat him' and yet not having done it. I'd definitely like for him to fight the winner."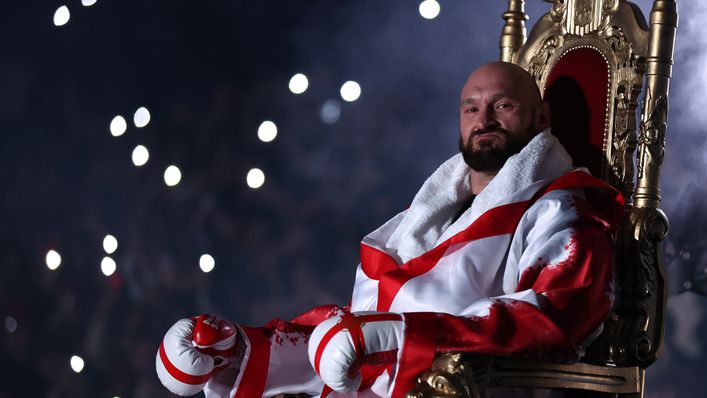 Joshua takes on Usyk in Saudi Arabia on August 20 looking to win back the WBA Super, IBF and WBO titles he dropped to the Ukrainian technician.
Coldwell knows all too well just how difficult it will be for Joshua to wrest back his belts after training former world champion Tony Bellew for his defeat to the all-conquering ex-cruiserweight in 2018.
But he thinks the Brit can take advantage of his size to dethrone Usyk and put himself on course for a long-awaited showdown with Fury, should he decide to come out of retirement.
Coldwell added: "AJ tried to show that he could compete and beat Usyk at his own game, at a boxing level.
"This time round, he's 6ft 6in, he's got size and reach, he needs to make it physical. He's against a guy who's come up from cruiserweight — AJ's got the natural physical advantage, AJ can punch, he needs to use those attributes.
"One change that can make a big difference, which he failed at last time, once it became a clinch or anything up close, AJ didn't really use his physicality.
"You look at a lot of big heavyweights, they know how to lean on you, pull you, make use of that physical advantage.
"But when it came to the clinches, AJ was the one who was just holding and getting a breather and, more importantly, allowing Usyk to get a breather."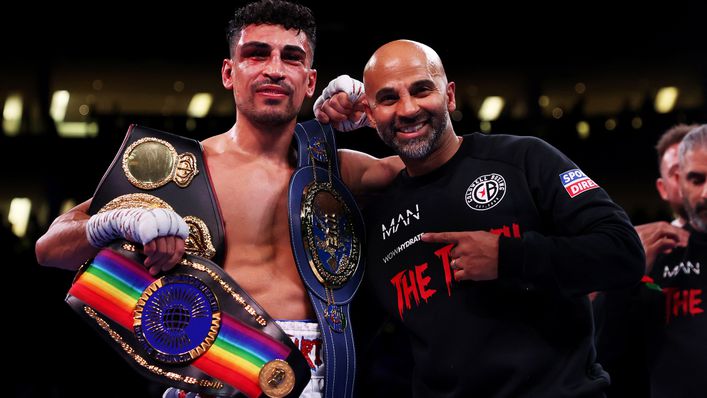 Coldwell is working with IBO super-middleweight champ Lerrone Richards and Jordan Gill, who holds the European featherweight title, as well as rising stars ​Hopey Price and Steven Cairns at his Rotherham HQ.
Ricky Hatton is returning to the ring for an exhibition against boxing great Marco Antonio Barrera in November and Coldwell believes money will not be the reason if Fury joins the Hitman in making a comeback.
The ex-flyweight and promoter, who works as an analyst for Sky Sports, said: "People at the level of Ricky and Tyson have earned tens of millions — money is not the driving force.
"It's adrenaline. The money doesn't make you feel good, once you're used to a certain lifestyle, that's your lifestyle.
"The big fights, the crowd that adores you, singing your name, chanting your name, stopping you in the street, that's what draws people back in."