EXCLUSIVE
Laws insists Liverpool are ready to compete with the WSL's elite
Cian Cheesbrough
LiveScore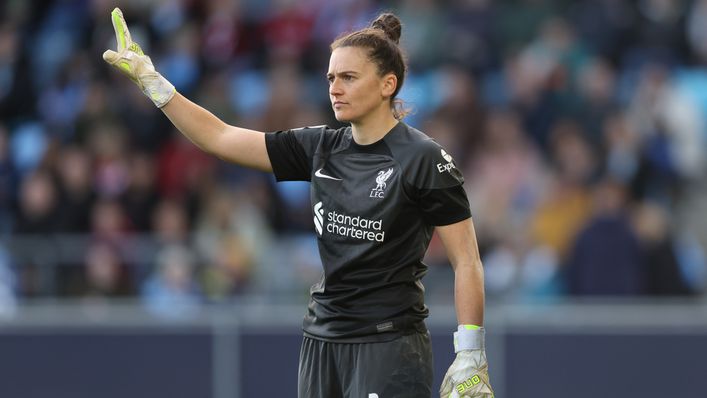 Rachael Laws insists Liverpool are ready to compete with the very best teams in the Women's Super League.
The WSL makes its long-awaited return this Sunday with the Reds travelling to Arsenal for a blockbuster opening-day clash at the Emirates.
After an encouraging seventh-place finish in their first season back in the top flight last term, goalkeeper Laws believes anything less than ending up in a top-half spot would be a failure for the Merseysiders.
The 32-year-old exclusively told LiveScore: "I think higher than seventh [would be a good season].
"I think it's really important that we don't settle for that mid-table finish. We're not there to make up the numbers.
"We have to compete with the best. We're Liverpool. We go out on a Sunday or whenever it is to win the game regardless of who we're playing.
"If our mindset is like that, I think we can probably look at fifth or sixth — definitely no less than seventh!"
Where we belong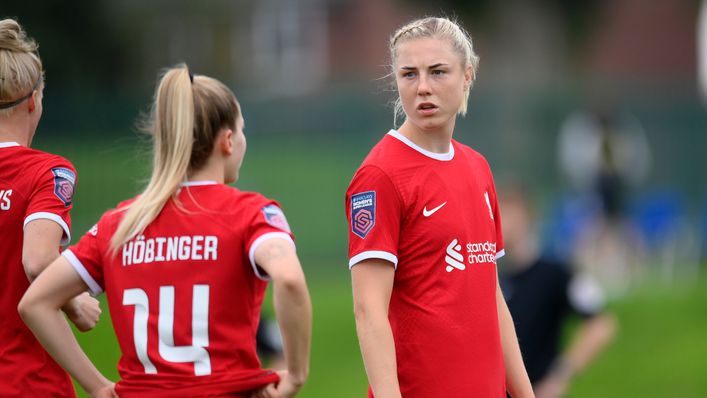 Liverpool are one of a number of sides showing ambition to disrupt the division's elite after a busy summer transfer window which saw seven new faces come through the door.
And having claimed scalps against the likes of Chelsea and Manchester City in 2022-23, Laws insists they are not far off bridging that gap.
She added: "Results last season showed that we're not that far away, with the Chelsea win at the start of the campaign and beating Man City.
"Bar the result against Manchester United, they were always close games last season. Those little defeats, can we turn those wins into draws?
"We've brought in six or seven players throughout the summer and no one's resting on their laurels.
"The players he has brought in are fantastic. They've fitted in like they've been here for years and that's credit to Matt and his staff because it's important they are good people too.
"Everybody's coming in into training and working hard. The competition is great. You've got to turn up and keep your standards high every day."
Melwood move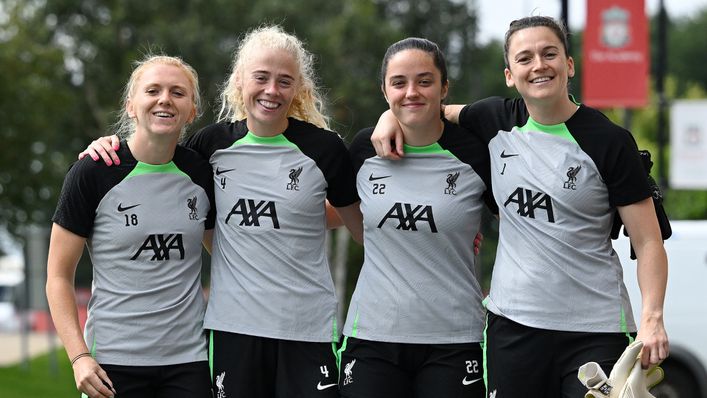 The women's side will have the added boost of using the men's iconic former training ground Melwood this season after making the move over the summer.
Having enjoyed a previous spell at Liverpool in 2013, Laws has seen just how far the facilities have come in that time.
On their Melwood move, Laws said: "The word I keep going back to is special, it's just so special.
"I think Melwood is known worldwide. When you're in those doors and see the facilities, I think it's game-changing for us.
"To have a place we can call our own and we're going in there every day with smiles on our faces, thinking, 'This is ours and this is where we get to work'.
"The facilities we have and the opportunities now being at Melwood are limitless.
"We can knuckle down, make great memories and maybe right the wrongs from the weekend if a result doesn't go our way.
"We say now, we've got no real excuses, not that there ever were before. It allows us to grow as a team. It allows us to have our own space where we really feel comfortable.
"For Liverpool, it's exactly where we should be."
Tags