EXCLUSIVE: Euell backs Ainsworth's Wycombe to upset Sunderland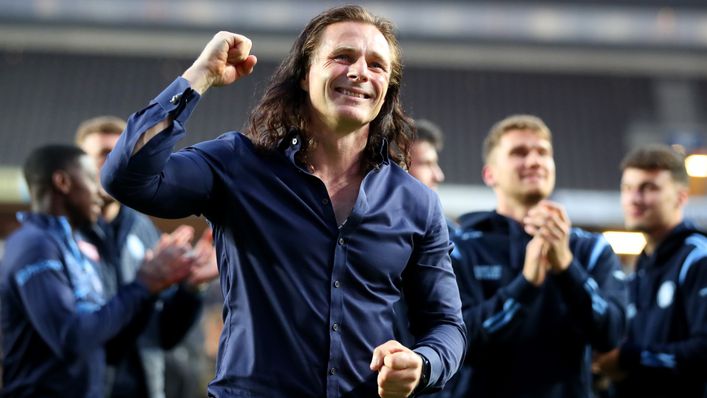 Jason Euell would much rather be in the dugout than watching the League One play-off final on TV this afternoon.
But the Charlton and England Under-20s coach will be an interested observer as former room-mate Gareth Ainsworth looks to mastermind another upset when Wycombe take on Sunderland at Wembley.
While the Black Cats have been tipped as one of the favourites in each of their four seasons in League One, the Chairboys continue to unsettle the big boys as they look for a second play-off final victory in three years.
Ainsworth, 49, swapped Port Vale for Wimbledon in 1998 to join Euell at the club and has an underdog spirit that has held him in good stead ever since, whether it be on the pitch or in his decade in charge at Adams Park.
Speaking exclusively to LiveScore, Euell said: "It's his mentality and mindset. He came to us from Port Vale, and he would say himself that it was 'little old Port Vale to big Wimbledon'. His mentality and profile fitted into what we were about.
"He's always been an out-of-the-box-type person.
"He's on the sidelines with his leather trousers on, his cowboy boots, his shirt open halfway down to his belly button.
"That is just Gaz. That is his character and his temperament.
"But he's got the passion. He knows that he can't promise players the world but what he can give them is an opportunity to put themselves in the spotlight.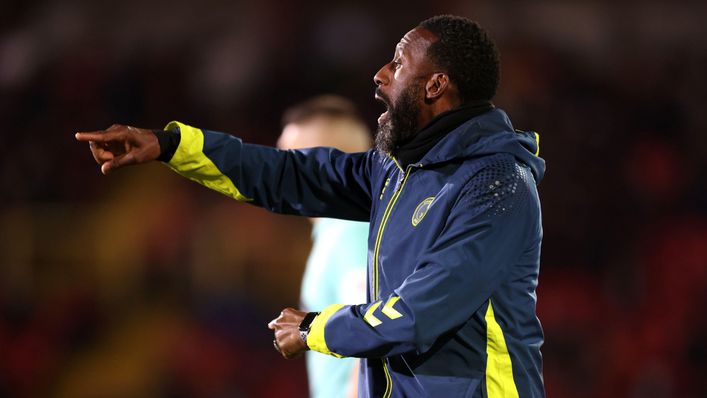 "Having that underdog spirit spurs you on even more. People will always say they're punching above their weight but the fact is they have earned it.
"They are one of the sides you look at in League One this season where you don't want to go there, because you know what you're going to get.
"They've always been up there [all season] and they always go to the end.
"Even look at the amount of late goals they score, they don't drop their heads until the final whistle is blown.
"A lot of their points have come from carrying on going in the 93rd, 94th, 95th minute."
The pressure of Sunderland
It is a completely different mindset to the one needed to play for Sunderland in the third tier of English football.
Fans at the Stadium of Light have quickly learned that stature and average crowds of more than 31,000 — Wycombe's are 5,800 by comparison — mean nothing on the pitch.
Play-off defeats in two of their past three campaigns have completed a frankly miserable six years for the club and they are desperate to turn the tide.
Now Euell, 45, reckons the pressure on Alex Neil's squad every week means the enormity of the final will have little impact on their mentality.
He added: "I've played up in the North East and when you have that one team in a city that you're from and all they have Tuesday and Saturday is football, there is always pressure on it straight away.
"The size of Newcastle and Sunderland, the expectancy is there straight away.
"You always know that if you're going to get a player to go one of those two clubs, they have to be ready for the good and the bad.
"Every game is a pressure game if you play for them. Even more so now with the play-off final. With games like this and as cliched as it is, play the game not the occasion."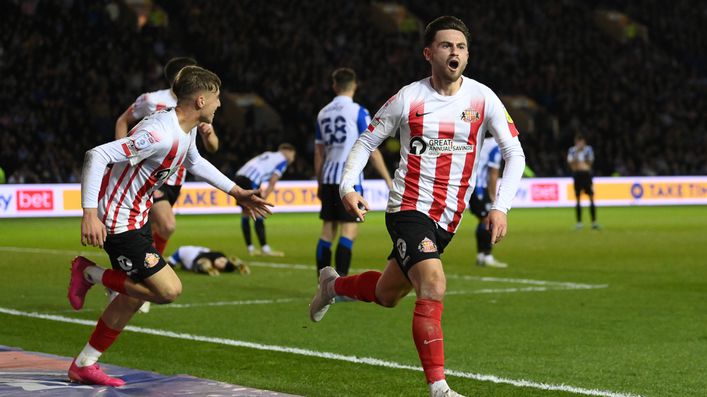 Tight affair
Given the two sides were separated by just one point over the 46-game season, it is nigh on impossible to predict who will earn promotion to the Championship.
Wycombe have a reputation for playing direct, sometimes ugly football, while Sunderland, who have only lost once in Neil's 17 games in charge, have players like Patrick Roberts and Jack Clarke with big reputations.
Euell believes that the bigger pitch can play into the hands of both sides.
He said: "Yes, there is Sunderland and the way that they play and they can be very expansive and stretch Wycombe.
"But it can leave them open on the counter-attack. Even though Wycombe can be very direct, they can get the ball further up the pitch and pin them in around your own half and 18-yard box. Then it's a long distance to travel for Sunderland.
"Wycombe have been a lot different this year to previous seasons. They have played a lot more football then what they used to play.
"They have a little bit of extra quality in there. Players like Garath McCleary, who wants the ball at his feet to take people on. Dominic Gape is the same from midfield. Jordan Obita played as a left midfielder in the second leg last week. So they have players capable of using the ball.
"The pitch can work for both sides. It is about who plays it well."
Wycombe glory
After beating Oxford in a behind-closed-doors play-off final two years ago, Euell is backing old mate Ainsworth to take them up again on the big stage.
He added: "When Wycombe went up two years ago that was without fans in the stadium.
"They didn't get the opportunity to savour it and do it the way they would have liked to have done. Maybe that will be spurring them on now, doing it in front of their own fans.
"I'm getting off the fence and saying Wycombe will win."
Tags