EXCLUSIVE: Old school tactics can help Terriers cut down Forest at Wembley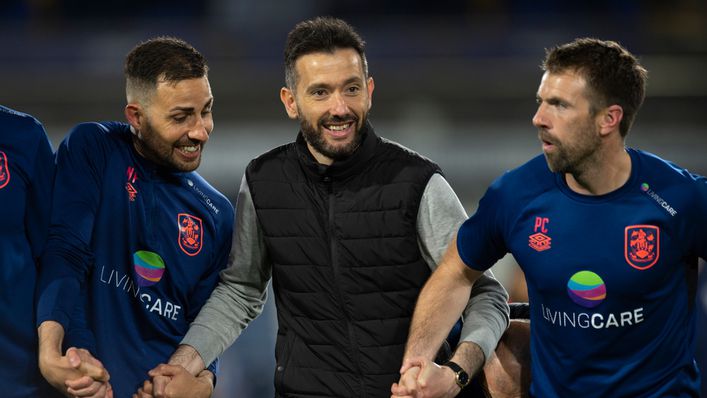 Jason Euell reckons Huddersfield boss Carlos Corberan may utilise some old school tactics when his side take on Nottingham Forest in the Championship play-off final this afternoon.
Forest are looking to end a 23-year absence from the top flight and the club's history has seen them installed as the romantic's choice for Wembley glory.
But Euell, who has come up against Corberan during his time as a coach at Charlton, thinks the Spaniard will let his squad know exactly what those outside of Huddersfield are saying.
Asked whether the Terriers manager would use newspaper headlines to fire up his side today, Euell said: "I think he is probably doing that already.
"The type of character he is on the touchline, he's probably using all of that as ammunition.
"He's saying, 'We've been given no chance in hell to win this game. Let's prove the doubters wrong and make history'.
"That's what it is — every year in the play-offs it's about making history.
"It would be the second time they [Huddersfield] have done it. It would be the first time Corberan as a manager and the majority of players will have done it.
"They have so many potential positives. They have sort of been the surprise package this season, especially when you consider it was Carlos' first full season there.
"They can spoil the party."
Flying Forest provoke nostalgia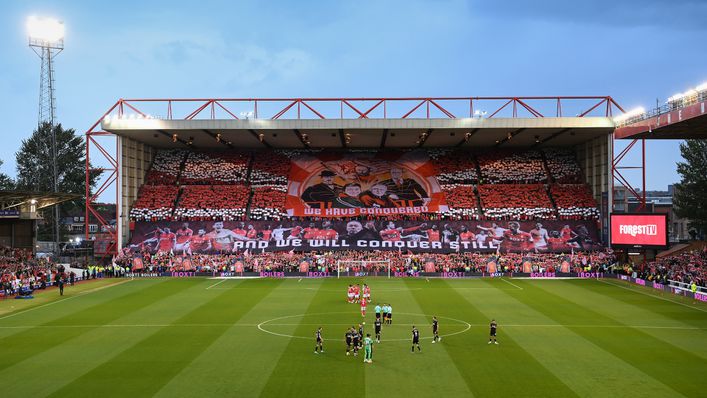 Addicks first-team coach Euell, 45, admits that seeing Nottingham Forest back in the Premier League would trigger all sorts of nostalgia for older generations.
He added: "When you mention Nottingham Forest and what their club have done over the years, the history they have had, the managers they have had and the players who have come through, it just looks good if you enter the 2022-23 [Premier League] season and Forest are there.
"If you think back to the inaugural Premier League season in 1992-93, the first TV game had Teddy Sheringham scoring [for Forest]. They are the things that will keep coming back to us elders.
"Nottingham Forest in the Premier League just has a feel to it. The fans have missed that for a very long time.
"It is similar to Leeds, similar to a Sheffield Wednesday, teams who have fallen from grace mostly through financial issues.
"To see restoration of a football club, with the history they have, to see them back in the Premier League would be good."
Fortress City Ground
The job Steve Cooper has done at Forest has been widely heralded. When he took over in September 2021, the team were bottom of the Championship after eight games with just four points on the board.
Euell believes the way the Welshman, 42, has reinvigorated the club's fans and the atmosphere at the City Ground has been crucial to their promotion bid.
He said: "The key thing about what they have achieved is what they have done at home.
"Every club want to try and make their home ground a fortress and they've done that.
"The way to create that fortress is getting players to do what they do on the pitch and getting that support from the fans — and the backing to go from the first minute minute until the very end.
"That is what they have done all season."
Cooper spent two years in charge at Swansea prior to leaving on the eve of this season.
He guided the Swans to back-to-back play-off finishes despite issues in the transfer market and limited funds, leaving success at Forest as no surprise.
Euell added: "Am I surprised he has got them from where they were to where they are? No.
"If you look at his last two seasons, he has come that close. The first season at Swansea, that was a narrow loss [in the semi-finals against Brentford] and last season they lost in the final [to the same team].
"It's not far off being that he deserves to go up now. Would he have loved to have gone up automatically? Of course, but after eight games that looked a long shot.
"To get that third opportunity in a row to get promotion to the Premier League, after the last couple of seasons he's had, you've got to say it's Nottingham Forest's time."
Welsh gem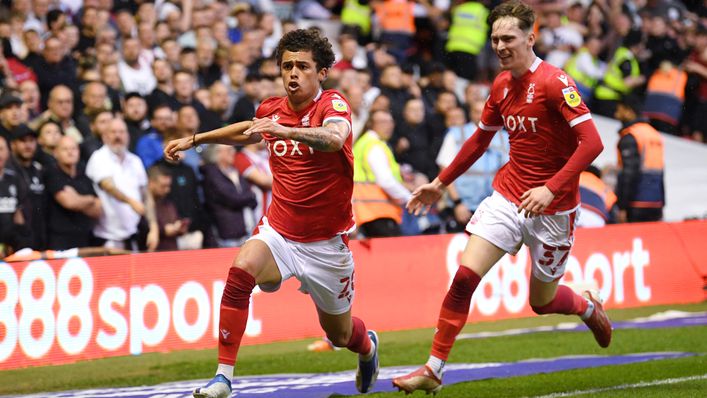 Homegrown winger and Wales international Brennan Johnson is likely to be one of the stars of the show if Forest are to beat Huddersfield.
He has scored 18 Championship goals this term — and England Under-20 coach Euell reckons his decision to represent the Dragons has aided the 21-year-old ace's cause.
He said: "I knew there were conversations about him and him being in the long list of players we wanted to get involved.
"They saw him coming through the U-18s and U-23s at Forest — that is when England looked to try and make the capture.
"But sometimes it is more difficult if they're in a category two academy, as they were at the time, and there are category one players ahead of them. He was on the one to monitor list for a period of time.
"But someone who is so young and then breaks into first-team football, your ambition can change.
"You think, 'Yes, I'd love to play for England but I also have the opportunity for Wales and if I can get international football under my belt at an early age, that'll only help me even more'.
"I believe his involvement in that Wales squad over the past 12 months has helped him massively."
Euell can see Forest celebrating come full-time at the national stadium.
He added: "Forest are favourites because of the momentum they have. It's their first big day out in a very long time and for a lot of their fans it's the first time in their life at Wembley.
"They're in a better position, a better place, and with a manager that needs to get over that line after the last two occasions."
Tags