Lucas di Grassi races with one eye on the road and the other on a cleaner future for the planet. The eloquent Brazilian, 37, has competed in all seven seasons of electric street-racing series Formula E, winning the title in 2016-17. He is also the official United Nations ambassador for clean air. He speaks exclusively with LiveScore's Jim Munro.
This is one of the craziest campaigns ever with different winners at almost every race. You are 14th in the championship but only 33 points behind leader Nyck De Vries with the final two races to come this weekend. Where do you think you can finish?
I believe we can still win the championship. If we have enough track evolution like we've had in other races we can score well. Don't forget Sam Bird before New York was in group three, he was in 13th place. With one race win he went to P1. So if we have two good races in Berlin we can still win the championship.
We will also need some other results to go our way with Nyck and some of the other guys not getting so many points. But if we have two good races, one podium and one win like Edoardo Mortara did in Puebla, we can be there for the win, so we are going to fight for it to the very last moment.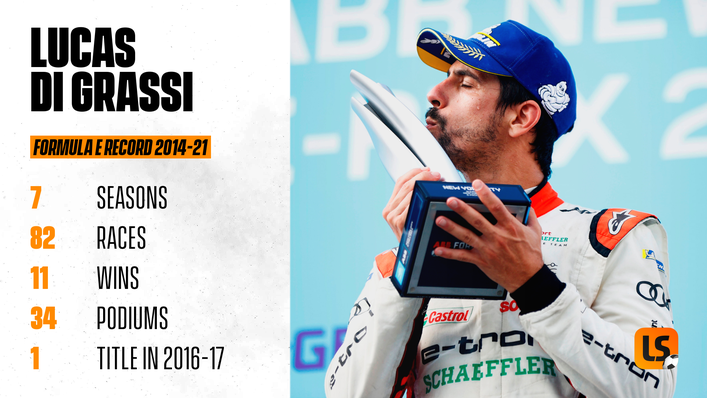 You have had some decent results in Berlin with a victory in 2018-19 and a few podiums. How does the Tempelhof Airport circuit compare to others in Formula E?
The main difference at Tempelhof is the surface. It's old blocks of concrete that are very rough. They wear the tyres and heat the tyres a lot. So you need to be very careful how you drive and how much energy you put through the tyres and make sure you are efficient.
Last year we expected to have six good races in Berlin, but in the end only got one podium. It depends a lot on the car set-up, how you do at the start of the race and year by year it's a different situation.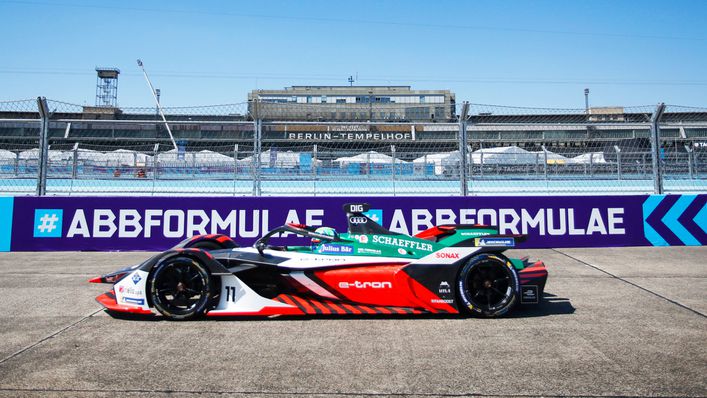 One of the big talking points from the last E-Prix in London was your attempt to take the lead through the pit lane while the race was under safety car conditions. It was perfectly within the rules but eventually you were disqualified. What happened?
People think those kind of moves are a last-minute decision to try to take advantage of a situation. But the move is well thought out and analysed. We look at the rule book in every detail with the lawyers for months before doing something like that. It's not something we had any doubt about doing, we were just waiting for the right moment. According to the rulebook it was 100% correct.
We had the opportunity to lose places if the safety car was over the speed limit of the pit lane, but to gain places if the safety car was slower than the speed limit of the pit lane. It was always going to be a decision in the last moment to see if the safety car had the right speed to do something like that.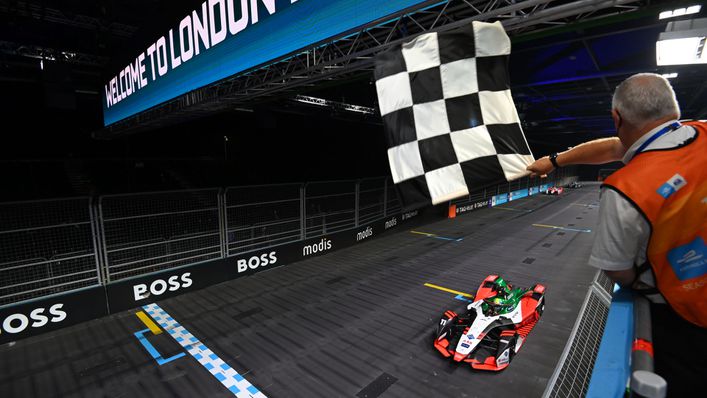 You pulled into the pit lane and stopped before setting off again, which was the legal requirement. So what went wrong?
It's something that we don't really practice a lot so you're on the edge of your adrenaline. The surface at the front of the garage is very, very slippery in London, it's different to others because it's the only race with an indoor pit lane, inside the ExCel exhibition centre. I was riding a little bit and the FIA clocked my rear wheels at 3kmh instead of zero.
That was the only thing that was caught because the front wheels were at zero, the overall car speed by the sensors was zero, but the rear wheels never reached zero, it was always sliding a bit. That's why there was some arguing with Allan [McNish, Audi Sport ABT Schaeffler team principal] who was running around afterwards.
The FIA said no, for a complete stop all the sensors need to be showing the car stopped and that's why in the end they applied the drive-through penalty.
With hindsight I could have stopped for a second longer or up to 3.8 seconds in fact and it would have made no difference to where I would have rejoined the race, so I was kicking myself for a couple of days after for not stopping completely.
I was not aware of the penalty until the end of the race. It was a team call, not a driver call.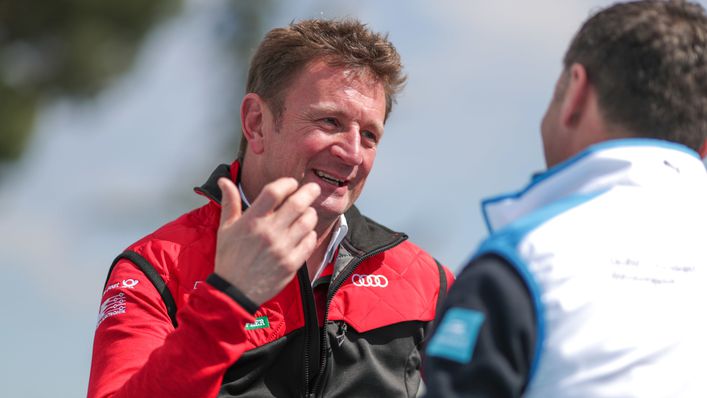 Were you aware of just how fast the safety car was going through the ExCel and that you did have a second or two longer to stop?
No it was the opposite, I thought the safety car was accelerating and therefore I had to do it as quick as possible to not to lose any places.
Did anybody clock the speed of Allan McNish running up to the race stewards' office?
Allan was running faster than the safety car.
Formula 1 recently tried a new form of qualifying with the Sprint at the British Grand Prix. You have suggested that perhaps Formula E could try something different to make qualifying more exciting, is that likely to happen?
What I want to show is where electric cars can be better than combustion cars at the moment and where Formula E cars can be better than F1. Not saying that Formula E itself is better than F1 because F1 is the benchmark, but where Formula E can showcase its strengths, it's in acceleration.
With electric cars on the road they are promoting zero to 100mph and acceleration is a very important factor of speed. So my suggestion was to do some kind of drag races. It's very easy to do, does not consume any battery. It's very interesting for the young fans because there's a lot of things happening all the time and the format is very clear.
You could do this to promote Formula E and use it as an add-on to the series. You could do this across bridges, or where you cannot actually race in a city centre you could do an event somewhere like The Mall in front of Buckingham Palace in London. It's just an example but I think in Formula E we have to think outside of the box in the format, in the future, in the technical regulations.
At the moment the FIA and Formula E always tend to look at recipes when they are in doubt. Which recipe worked in the past that we can use in the future? My suggestion is for Formula E to think on their own and instead of recipes look at how we can be different from anything else.
The fans would really appreciate something that is easy to understand. Motorsport is an extremely complex topic as you saw from the London event and 99% of people, including the fans and even the commentators, don't fully understand what's going on. So something which is simple, can promote electric cars, is cheap to do and is relatively easy and straightforward could be an add-on for the series.
That's why I think the drag races could be something that is outside of the box and not something that's been done before.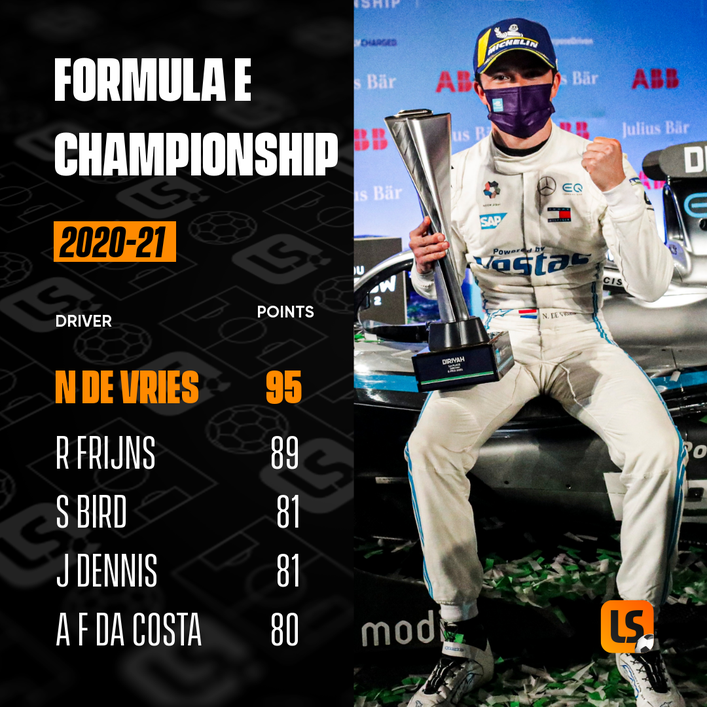 So it would make sense for a series that is advocating change to trial innovation rather than falling back onto things that have worked in the past?
I've heard that the new Gen 3 cars now have the wheels back like they were in Gen 1, with the wheels uncovered. For me there is no reason for that. They only reason they want to do that is for the cars to look more like single seaters but again Formula E doesn't need to look like single seaters, doesn't need to look like F1.
The design and the structure and the architecture of the car doesn't need to be like F1. It needs to be like what electric cars should be aiming for.
This is what frustrates me sometimes. We are still like a start-up, we're still growing. Formula 1 has 70 years of experience and Formula E has seven. We still need to make bold moves and be the ones taking the risks and not the opposite.
We are not in a position to be complacent now and just be steady while improving the product. You have to revolutionise motorsport if you want to be No 1. That's why I want to do this stuff differently.
This is Audi's last season in the series and you have competed in all seven championships so far. I cannot imagine a Formula E starting grid without Lucas di Grassi, can you reveal where we will see you next season?
It will be in Formula E. The decision to go with a race-winning team has already been taken. I cannot say who yet unfortunately because of my contract, but I will be on the grid.
If I look at the broader picture of my career, I did Formula 3, Formula 2, Formula 1 with combustion engines then I moved to hybrid cars in Le Mans and then I raced electric cars. I also helped develop the first AI racing car with Roborace. It's very clear we went from fully combustion to hybrid to electric. To go back to combustion or to go back somewhere else does not fit in with where I want to be in 10 years' time.
I need to finish my career as a racing driver in Formula E, racing electric cars, trying zero emission technologies and pushing for a better future. That fits much better than going back to combustion, especially as the only real option for me now would be to go back to Le Mans and these new LMP1's, or LMH cars, they are not as good as the LMP1 that we raced, so it makes no sense for me to go back again.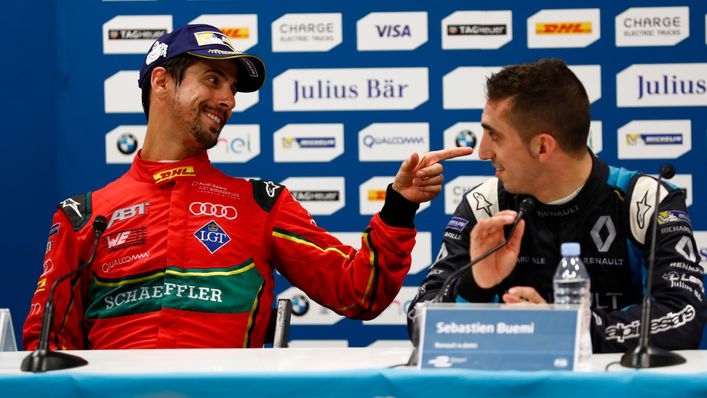 That is great news. You could not deny us the opportunity of seeing you come up against Sebastien Buemi again, you have had such a great 'Senna-Prost' style rivalry with him in Formula E – though of course you could be team-mates next season for all I know as you will not tell me where you're going!
You know that we've been team-mates in the past? In GP2 in 2007 we were team-mates for many races, me and Buemi. It's a rivalry inside the racetrack but in the end all the decisions I'm making about the future is for the benefit of Formula E as a whole.
It doesn't matter who wins so long as the whole series succeeds and is getting better then it's good for everybody. So with this type of decision you have to think about what's going to be best for the series rather than thinking what's going to be best for yourself.
One of the problems with the manufacturers in motorsport is they are trying to make the rules so they can have an advantage from it, regardless of whether it is going to be better or worse for the championship. They are trying to push rules that for them would be better, give them a bigger advantage or a bigger budget. In Formula 1 it's like this and Formula E is no different.
We need to have a leader in Formula E, in the organisation and also in the FIA, to say 'no, that's the direction,' and the manufacturers should follow.
If we leave it to the manufacturers, they will come up with something very expensive and something that only benefits them and then the future could collapse, like LMP1 hybrid, like DTM and many others.
Talking about protecting the future, you were appointed as United Nations ambassador for clean air in 2018 and have actively sought out partnerships which can help you promote that cause. I can see CabinAir across your racing helmet, tell me about them.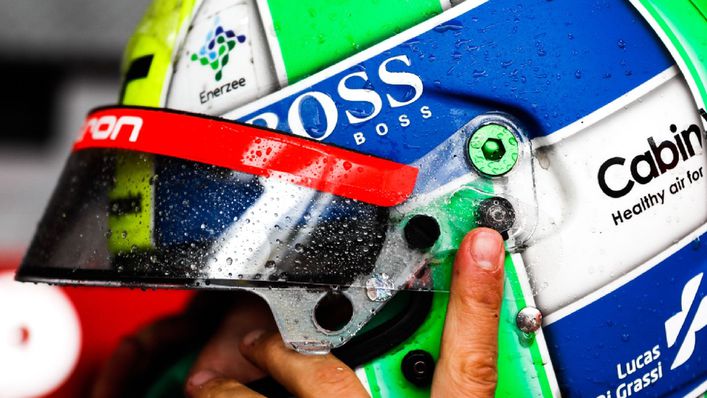 I've been talking to CabinAir for more than a year now and trying to get them involved.
The most unappreciated and least discussed topic about electric cars is about air pollution and zero emissions. Everybody talks about climate change and then conversation goes to 'where is your energy being produced?' and all these kind of topics. But very few people talk about the biggest benefit of electric cars which is you'll have cleaner air in cities.
I'm from Sao Paolo and I've visited Delhi and Shanghai, I've been around the world. The amount of air pollution is bad and actually according to the UN there are more deaths per year from outdoor air pollution than we had from Covid.
Nobody talks about this or the huge healthcare costs for governments, for the state. It reduces the average lifetime of entire populations and it's all because of the emissions from motorcycles, from cars, from vans, from buses where people live in the middle of heavily populated cities round the world.
That's where electric cars come in. They are good for zero emissions. Electric cars are not good for long-distance travel, like big trucks crossing the US, or in Brazil where you have to go 2,000km in a truck, electric is not good yet and won't be for at least 10 years. But electric cars are perfect for aiding clean air in cities.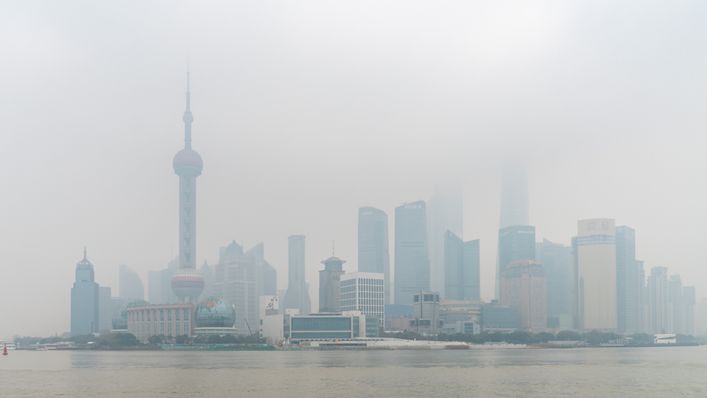 With Cabin Air I said 'look, you are already producing these filters for cars to keep out exhaust fumes. You have this Blueair technology about filtering the air, making the air quality better for cars, for the environment, in offices, so why don't you come and use this opportunity?'
We have to ask how we promote and make people understand that electric vehicles are good for having a better air quality. But better air quality is something people don't care about right now because it's something that may not affect them for years.
But it's like drinking dirty water. It doesn't matter if you are rich or you're poor, everybody is breathing air and if it damages your health and you lose three to five healthy years from your life, that's a huge impact.
So the business potential for CabinAir and those type of products – especially as the air is already so badly polluted – is huge.
Just how bad is this situation? And what's the solution?
I'm from Sao Poalo, my family is there and I'm building a house there, but I'm having the bedrooms hermetically sealed. The air that will go inside all the bedrooms will be 100% filtered. At least then for eight hours a day the family will be breathing clean air. I know if I go running at 6pm in the parks of Sao Paolo, when I get back [the contents of] my nose is black.
There are hundreds of studies and data linking bad air quality to chronic lung disease. They estimate that 60% of lost work hours in the US have some kind of direct link with air pollution, because of asthma or chronic lung diseases or even some heart diseases or inflammations and so on.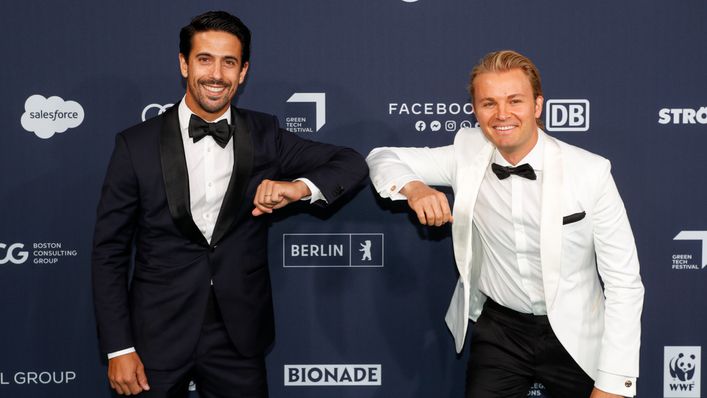 We need to look at companies. We need businesses to help improve the quality of life for people. If you have a company that makes cars, you need to make a better car than your competitors. Better car can mean either a safer car or a cheaper car.
Next you open a company that makes clothes. You need to make cheaper clothes so more people can use those clothes. That's how society evolves. The companies, they always need to solve problems, they always need to move forward.
They are realising that now one of biggest problems that they have to solve is the need to bring in new products to the market that no longer harm the environment. It will be a part of the company's mission or vision to produce better goods that also don't harm the environment.
This will be key to pretty much every company from now on. This will help people to get more in favour of electric cars, electric mobility, zero emissions and micro mobilities in future.