EXCLUSIVE
On The Spot with unbeaten British heavyweight Frazer Clarke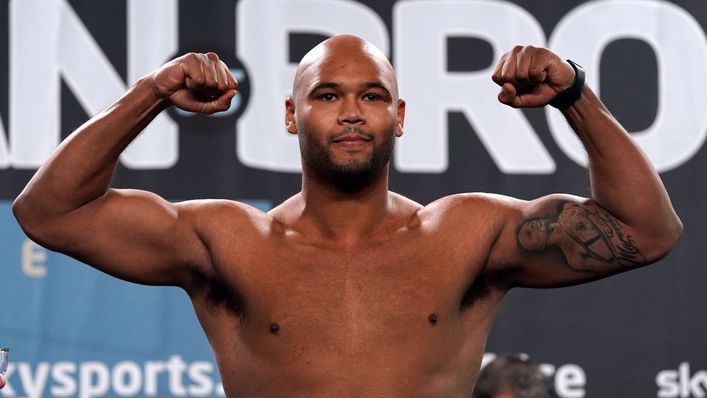 Having already tasted medal success with Great Britain at Tokyo 2020, heavyweight boxer Frazer Clarke is now hungry for glory in the professional ranks.
After convincingly moving to 3-0 earlier this month, Big Fraze reveals all to LiveScore about his career to date and high hopes for the future.
Frazer, thanks for chatting to us! We last saw you in action earlier this month when easily stopping Pencho Tsvetkov. What have you been up to since then?
I took a little holiday actually, purely because I'm just coming off back-to-back camps.
I needed a little break so I had a few days away with the family, then got myself back in the gym a few days ago to work towards what's next.
There are a couple of dates we're looking at. October 29 in Birmingham is the main one but there's also one in early November up in Manchester.
I'm already working hard, so I'll be ready for whichever one it is.
It is fair to say you were overmatched against your last opponent, even apologising to your fans in your post-fight interview. How frustrating did you find that?
Very frustrating — only because I'm not learning from it.
I don't go to the gym five days a week, six weeks at a time away from my kids and family to blow people like that away at this stage of my career.
One day in the future, I'll be grateful to take people out like that but at the moment it is about learning and progression, so it's frustrating when I get nothing out of a fight.
Having thought about it a lot since, I don't blame myself, my team, BOXXER or the matchmakers.
He came into the fight 7-0 with five knockouts, so it should've been a test. If he wants to come and kneel on the floor after one body shot, that's his prerogative.
Speaking of BOXXER, what made you choose to go with Ben Shalom as your promoter? He's a relative new kid on the block compared to the likes of Eddie Hearn and Frank Warren.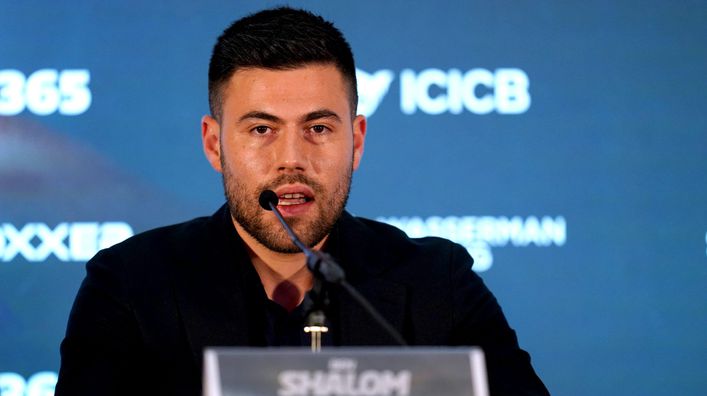 There were a few different aspects to it. They showed a lot of interest, which is always encouraging.
Fighting on Sky Sports is a huge factor. I've known a lot of people involved in the Sky operation for a long time and I believe it's the best sporting platform in the world.
But then Ben is also a hugely ambitious guy, like myself. The BOXXER project is still in its early stages and I think it's improving all the time.
Other promotions have been going for 20 or 30 years, so you're not going to reach those levels overnight, but I'm hoping it's a journey I can be involved with for many years to come.
We know you are good friends with Anthony Joshua. During punditry on his recent loss to Oleksandr Usyk, you suggested someone from AJ's team should have stepped in and taken the microphone off him after the fight. Do you still feel that way and did you get any heat for those comments?
Nobody is ever going to give me heat for expressing my own opinion. If they do, they will get told where to go!
At the time, I believed that's what should've happened. What you have to remember though was I was live in the Sky studio and had less than a minute to process the incident before speaking.
Having since spoken to the team and to AJ, perhaps that wouldn't have been a wise thing to do because he wasn't himself — he was in a rage like no other.
They did what they thought was the best thing to do in that moment. I'll always say what I believe and our team won't ever squabble over a few comments.
If the fight between AJ and Tyson Fury does go ahead, do you give him a chance of victory?
Look, Anthony has a chance against anyone in the world. Will he go into it as favourite? Probably not, but he definitely has a chance.
He'll believe he can beat Fury, the team will believe it and they will train with the same intensity as the two Usyk fights, expecting to go and get the job done.
Your Olympic exploits meant you turned pro relatively late. Do you have a set idea about how quickly you want to move through the ranks? Are you working to a timescale?
Not at all. If I felt like I was getting old, I maybe would!
When people mention the fact that I'm 31, I just say, there aren't any 25-year-olds who are going to come and bash me about. So it's currently a case of all in good time.
What are your standout moments from representing Team GB at the Olympics?
I have to say, watching Galal Yafai win the gold medal on my 30th birthday was extremely special.
To see my best friend achieve that success in such impressive fashion was a moment that I'll take to the grave with me.
On a personal note, it's actually a bit of a strange one because it's probably my defeat to Uzbekistan's Bakhodir Jalolov. The referee stepped in and stopped it because of the cuts I'd sustained.
Obviously it was during coronavirus so there weren't many there, only our respective teams — but all you could hear was the Team GB staff and boxers applauding me and cheering.
I just stood with my arms apart and thanked them. I was so proud to have represented that vest. I get goosebumps even now thinking about it!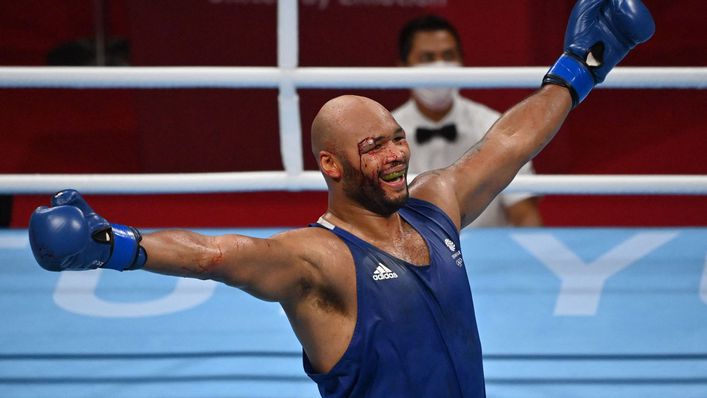 Finally, what is the ultimate goal for you in terms of your professional career?
The reality of the situation is that heavyweight boxing is getting more and more competitive all the time.
There's a lot better fighters than me out there. Then again, there were a lot better fighters than me in the Olympics and I caused them mayhem.
I have this toughness in me where I refused to be denied. Combining that with my skill and ambition to learn and improve, I don't see any questions about me challenging for world titles.
Daniel Dubois, Joe Joyce and Joshua can all do it and I've competed with all these guys growing up, so there's no reason Frazer Clarke can't give it a good shot.
Tags