EXCLUSIVE: Europa League football can help Ramsdale usurp Pickford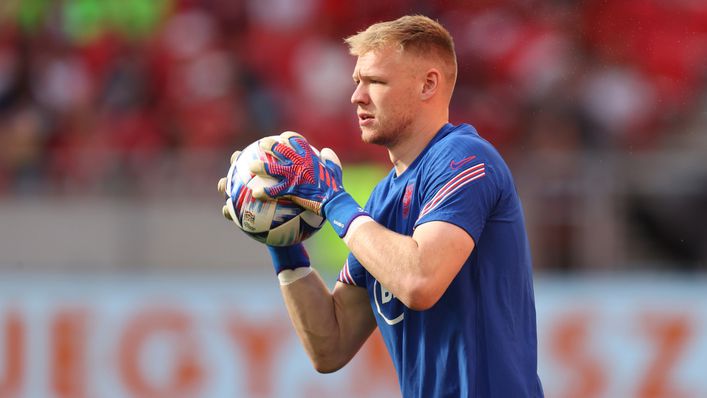 Former England stopper David James insists playing Europa League football will help Aaron Ramsdale push Jordan Pickford for the Three Lions' No1 spot.
The 24-year-old has impressed since making a surprise £30million move from Sheffield United to Arsenal last summer.
But despite the Three Lions playing four games in the current Nations League window, it does not look as though the Gunners ace will be given a chance against Italy at Molineux tonight.
Speaking exclusively to LiveScore at the Soccer Aid training day, James said: "What I found interesting was the signing in the first place.
"There were question marks given two relegations with two different teams prior to that. But it just goes to show that if you put the right person in the right team, you can get the right results.
"I think for a young goalkeeper he showed some excellent form last season.
"Of course, the fact Arsenal weren't in Europe meant he wasn't exposed to international competition, dare I say.
"But next season with the Europa League, Arsenal will be competing at that level where you'll be able to see Ramsdale having to perform in a different style of football against different opposition.
"That will put him further in contention for the No1 spot with England. I think that is the one thing stopping him at the moment."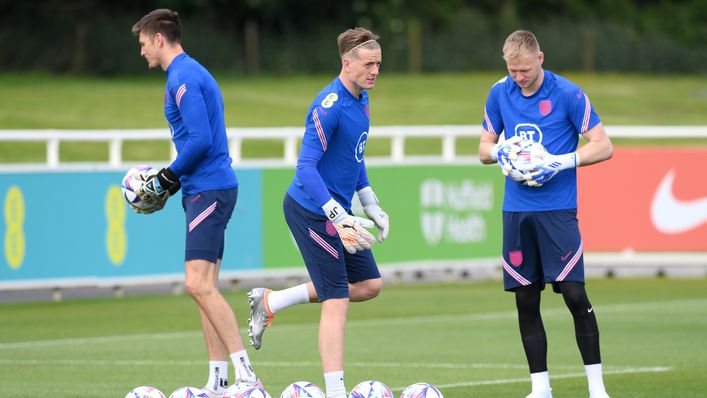 England's No1
Pickford has established himself as Southgate's first-choice keeper and never let his boss down.
Despite some inconsistent displays for his club, he was exceptional in England's run to both the 2018 World Cup semi-finals and Euro 2020 final.
James, 51, added: "Pickford has been exceptional for England and why change something when you have a goalkeeper who is performing like that?
"At the European Championship finals he was equal to [Gianluigi] Donnarumma, who was voted Player of the Tournament. There is no reason why Gareth would change that.
"But with the likes of Ramsdale, if you give him European competition, international competition essentially, he is being put under different sorts of pressure.
"Seeing how he handles that would give Gareth a better feel.
"With the Nations League at the moment and before the World Cup, there may be opportunities for Ramsdale to play there as well. And then maybe things will change.
"I'm not suggesting he should be England's No1, just that Gareth needs to have the best options available.
"And if we're going to win the World Cup, we have to have the best players in the best form. It's only a win-win for England with the goalkeepers."
Rolling back the years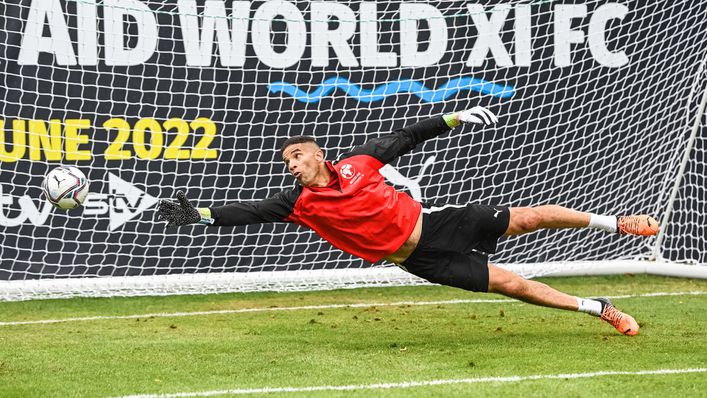 While the Three Lions are focusing on the serious matter of the Nations League, James has been enjoying getting ready for Soccer Aid.
He is one of the keepers for the England XI in the as they take on a World XI at the London Stadium on Sunday night.
The ex-Liverpool and Manchester City stopper said: "We did a session yesterday, Petr Cech and Dave [Seaman] as well. It was really good.
"It's the first proper goalie session I've done for a few years now. That was enjoyable.
"We're having fun but the bigger picture is raising money for UNICEF. It's about people donating and going on the Soccer Aid website, buying tickets — we're trying to beat last year's total of £13million.
"If we can do that, I don't care if I let five goals in!"
Tags