EXCLUSIVE
Eboue: Dec plays just like Arsenal Invincible Gilberto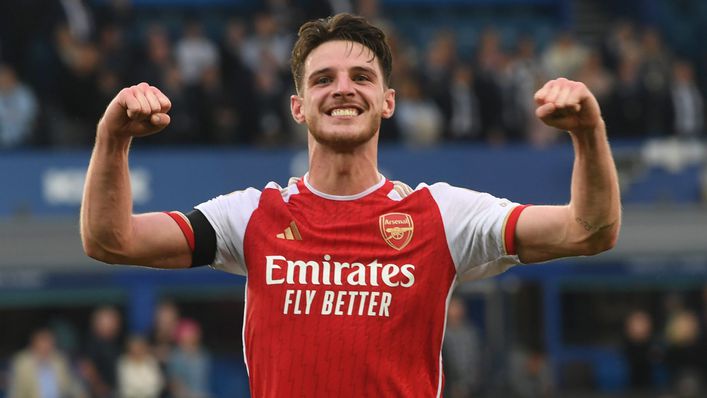 Emmanuel Eboue has likened Declan Rice to his former Arsenal team-mate Gilberto Silva.
Ex-West Ham skipper Rice has started every match this season and scored his first goal in the 3-1 victory over Manchester United before the international break.
And Gunners hero Eboue highlighted the midfielder's impact ahead of Sunday's North London derby against Tottenham.
Speaking exclusively to LiveScore, he said: "I was watching Declan for a seriously long time at West Ham and I'm so thrilled he came to Arsenal because he's a great player.
"He reminds me of Gilberto. He plays simple like him and he already looks like he's played for Arsenal a long time. This guy is going to help improve the team, I love him so much.
"As a defender, when you have that good defensive midfielder, you're happy to go forward because you know he's going to be there if you lose the ball.
"If I was still playing for Arsenal, I would be so happy. He's only 24 but the way he plays you would think he's far older."
Let Kai play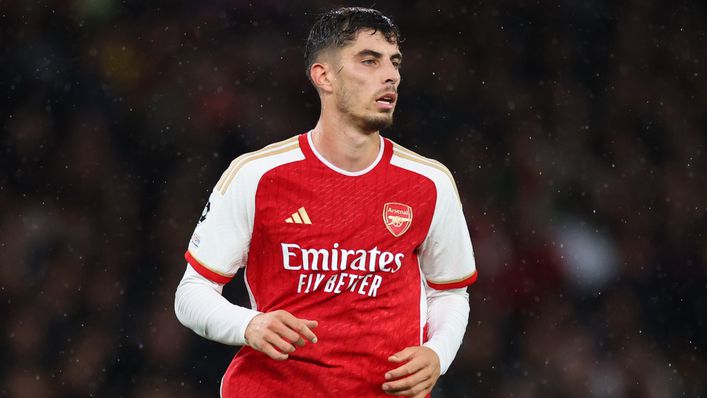 Fellow summer arrival Kai Havertz has yet to replicate Rice's impact but Eboue believes Mikel Arteta's system is tailor-made for the Germany international.
He said: "He's a good player but he also has to work very hard to show the Arsenal fans what he can bring to the team.
"You also have to let him play to his strengths and I think Arteta's system is good for him.
"I watched him play for Chelsea as a No9 but I think he's far better playing behind the No9."
Derby memories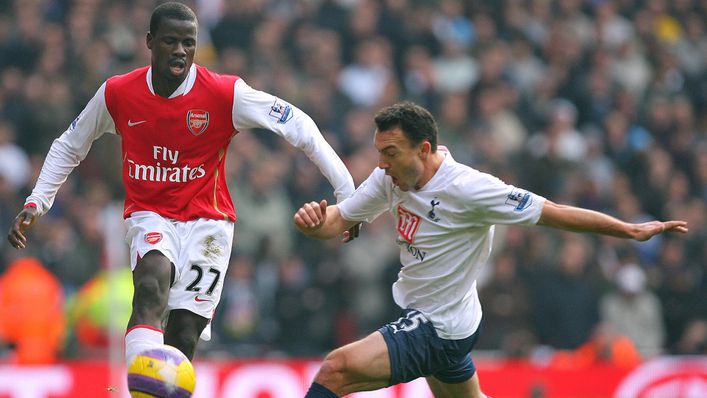 Havertz is in with a chance of starting in Sunday's derby, a fixture Eboue used to cherish as a player.
The ex-Ivory Coast star played against Spurs 10 times in all competitions and only came out on the losing side once.
He said: "As a player, when you step into the derby it's unbelievable.
"You're so happy because you get to see that atmosphere in the ground.
"When you play in this kind of derby you have more energy and want to give more because you're in trouble if you make a mistake.
"I know how this game is going to be and Tottenham are in very good shape — they have started well."
Spurs in a Harry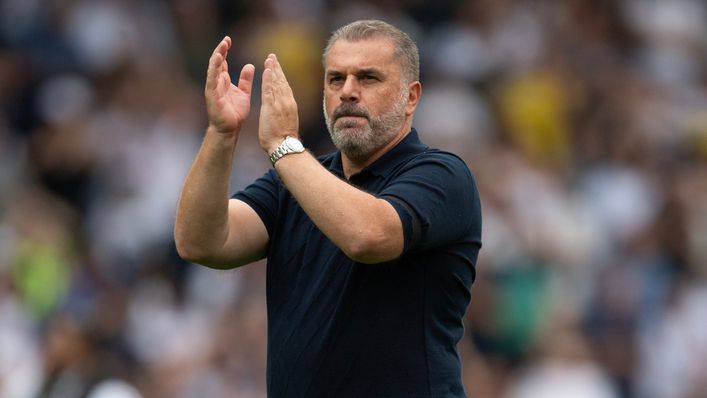 Tottenham have hit the ground running in the league this season, bagging four wins from five matches and scoring 13 goals.
Eboue believes they are playing with more freedom after Harry Kane's move to Bayern Munich, with seven different players finding the net so far.
He said: "Ange Postecoglou is a good coach. You can see Spurs are more focused now and the team has changed for the better — quicker than I thought it would.
"Since Kane left, the team has evolved. They don't have a striker that everyone has to play for and work for.
"Now everybody can score, everybody can defend.
"It [the derby] should be an impressive spectacle from both teams and great for the people to watch."
Tags