EXCLUSIVE: More needs to be done to inspire the next Jake Daniels
Cian Cheesbrough
LiveScore
American star Collin Martin has paid tribute to openly LGBTQIA+ Blackpool teenager Jake Daniels but urged more to be done to inspire other players to take a similar step.
Daniels, 17, revealed his sexuality last May, becoming the UK's first male professional footballer to come out publicly as LGBTQIA+ since Justin Fashanu in 1990.
And Martin, who himself went public with his LGBTQIA+ sexuality in 2018, hailed the courageous step taken by the Tangerines youngster.
The 27-year-old told LiveScore: "It was incredibly brave. It was an incredible story to read. Him being so young and willing to step beyond himself and realise that this is a big deal.
"To be at such an early age of his career but reveal such information because he knows it's going to be so impactful not only for future generations but for people in the sport right now.
"For me, I was always so concerned about my own career and what that meant for me and whether I was established enough at my club or in my league to draw attention towards me as a player.
"For him to be confident enough and know that regardless of what happens on the field, that this is what he needs to live and progress in the sport was crazy. It was really inspiring."
Leading by example
San Diego Loyal midfielder Martin knows more than most how significant the youngster's decision was after revealing his own sexuality at the age of 23 when playing for MLS side Minnesota United.
On his coming-out experience, he added: "At the time I was the only out gay male soccer player in the world. It was scary being the only one and I didn't really know how important that role was going to be.
"I knew it was different and I knew there wasn't really anything like me at the time. But I didn't realise how big it was and how important it could be for people.
"In particular, young kids who were growing up and thinking that football wasn't a place for them, I could be an example for them to show there is a way you can play.
"At the time it was a decision that I made but it was one that I was super happy about and was completely supported by my club and my team-mates.
"I had already been out to my team-mates, so the big step was then coming out to the fans and the rest of the league and that's a big step."
Work to be done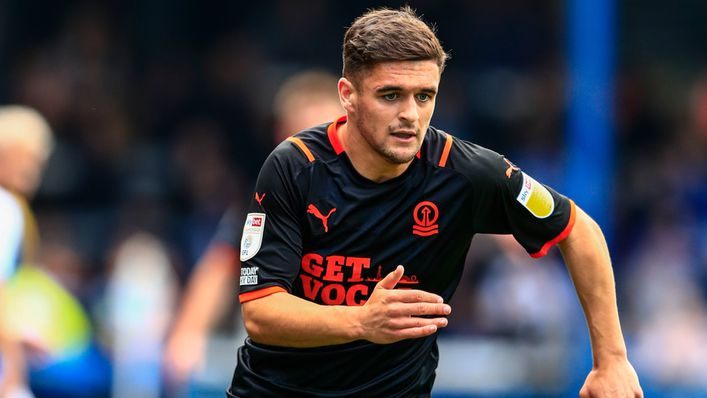 But while the pair's revelations are significant progress in more acceptance of the LGBTQIA+ community in men's football, only a handful of other players have felt comfortable enough to do similar.
Research from BonusFinder has found that 30% of fans say there needs to be more education on the topic in order to improve that.
Asked what specifically can be done, the Maryland native said: "For me, the real work happens at the grassroots level.
"Nowadays you're actually seeing initiatives to educate coaches, educate clubs on language that's not appropriate, how to create inclusive environments, how to make sure all of your players are being seen and taken care of.
"It's about rooting out homophobic language but also creating a culture at your club to make sure that players are educated on people from different backgrounds and sexualities.
"That's where it's important because if I'm a kid growing up in sport and I have a coach that's not standing up to a team-mate of mine in a certain way then maybe I'd think it isn't for me.
"Then you have too many gay athletes quitting at a young age and they don't advance in the sport and that's why we don't have more openly out athletes because at youth level, they don't feel comfortable and safe.
"In order for more Jake Daniels' to be out there, there has to be more education done.
"We need to make sure the future Jakes are supported. Jake was able to take this important step but there are going to be more Jakes in the future.
"Fans know that and see and we need to make sure that step isn't so much of a leap."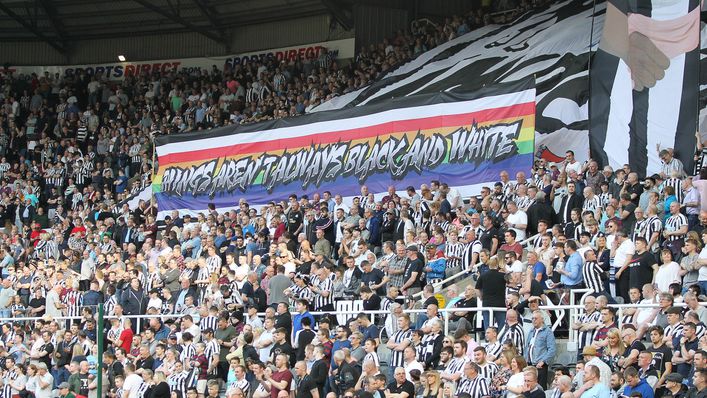 Advice for future Jakes
There are definite signs of change though, with the data also finding that three out of 10 fans in the US feel there will be an increase in openly-LGBTQIA+ players in the future.
And former US Under-20s international Martin, who is an LGBT campaigner, offered advice for those who may wish to come forward.
He added: "It's important to trust your loved ones. Trust the people that you see every day because those are the people who are going to accept you and support you.
"I'm not naive to say that sometimes the people closest to you are always the ones who'll support you.
"But try and give those people a chance to support you because they can hopefully walk along with you on your journey of coming out.
"And if those immediate aren't supportive then there's going to be a lot of people out there who are ready to receive you and are going to be happy to be a part of your journey and support you.
"There's people out there so seek those resources out."
Collin Martin, San Diego Loyal soccer player, who came out as gay in 2018, has partnered with BonusFinder and LGBT HERO to understand representation and attitudes towards the LGBTQIA+ community in US professional team sport.
Tags