EXCLUSIVE
Mead sets sights on ensuring football finally comes home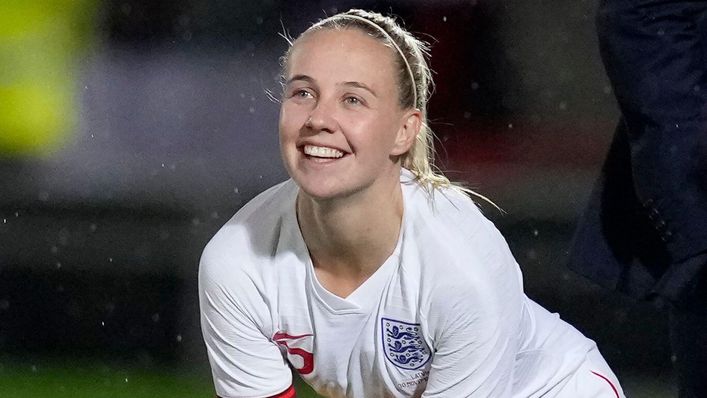 England star Beth Mead wants to ensure football finally comes home this summer.
Mead, 27, is vying to build on a fine season with Arsenal by banging in the goals when the Lionesses go for glory on home soil at Women's Euro 2022.
After watching their male counterparts come desperately close to winning the Euros last year, Sarina Weigman's squad are determined to land silverware.
In an exclusive interview with LiveScore, Mead said: "I'm super excited. As an England player, you want to play in any major competition, but I think this being held here is extra special.
"I've had a good season, but now I've got to take that into the tournament.
"There's that expectation, but I'm really looking forward to playing with the team. I try not to absorb too much of the outside environment when I'm playing.
"My sights are firmly set on England lifting the trophy in July."
The nation was gripped by football fever last summer as Gareth Southgate's side reached the Euro 2020 final before suffering penalty shootout heartbreak against Italy at Wembley.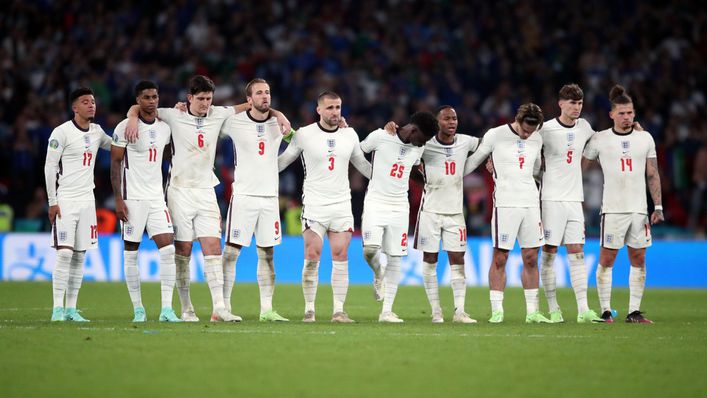 That tournament was staged in 11 European cities and took place a year later than planned due to the coronavirus pandemic.
But with Euro 2022 solely hosted in England, Mead and Co are desperate to taste success in front of what promises to be a record-breaking crowd for a men's or women's European Championship final.
And the two-time England Young Player of the Year, who is expected to be named in Wiegman's 23-player squad after making the provisional group of 28, hopes to take her impressive club form into the tournament.
She added: "I didn't want the season to finish! I was in such a good space.
"I may have not have won anything with Arsenal, but I am more planning on making up for that with England.
"We know we're good enough, but each game at a time. That's the best way to go about it.
"I went to a lot of the men's games [last summer] and every one felt like a home match. The fans are amazing and there's a lot of sold-out stadiums for us in the group stage.
"It already feels like we're well on our way to emulating the men's game. Hopefully, we can use that to our advantage and it will help give us that added energy.
"The support really does help. The fans can be that extra player on the pitch."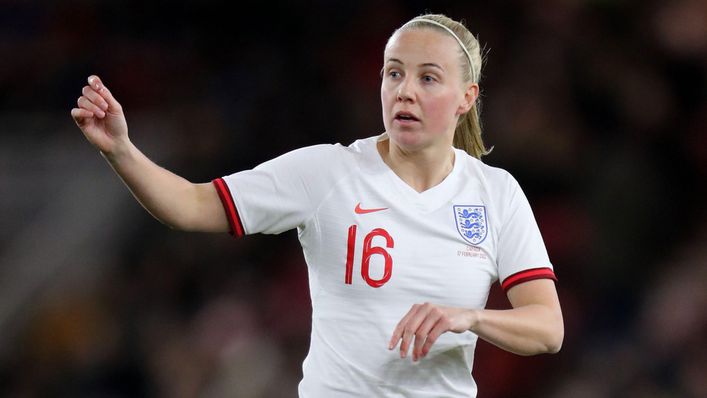 Since taking charge last September, Wiegman has put her stamp on the Lionesses and it is no surprise they are among the favourites to win Euro 2022.
Mead said: "She has come in and given her expectations — what she does and doesn't want. That's been great.
"Her directness is something I work well under. The culture she's brought in and the environment, it's been amazing.
"I think it's such an enjoyable squad to be in, you're excited to be in and around it. That's credit to her and what she's done within the time she's been here."
As Mead is well aware, the weight of expectation can make even the best teams crumble — as has so often been the case for England's men over the years.
And the Gunners ace knows the Lionesses will have to see off some serious competition to get their hands on the trophy at the national stadium on July 31.
Speaking at a McDonald's Fun Football event, she added: "The game is so competitive right now with so much talent playing at high levels, so you can never write anyone off.
"Spain are a very good team and are really coming into their own with a lot of players starring at Barcelona.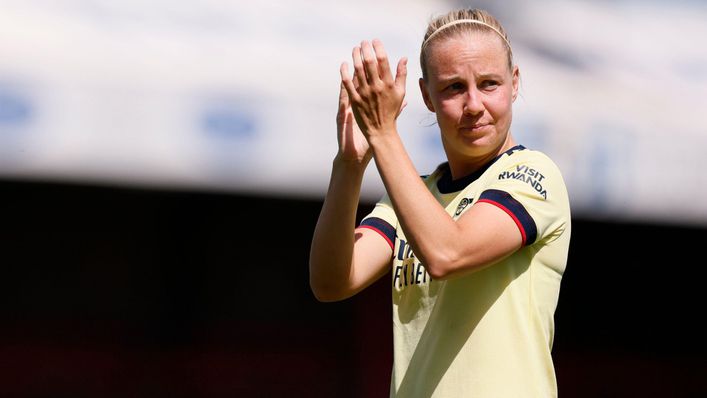 "The Netherlands have been to the World Cup final and are the current European champions, so they will be right up there.
"Finally, there's Sweden, who are really good in tournaments and have won the Euros a few times. Those are my three teams to keep an eye on."
Whatever happens next month, Mead and her team-mates will give everything they have to put smiles on faces and ensure the women's game continues to go from strength to strength in England.
And if the Lionesses do win the tournament, their success will have a knock-on effect on the Women's Super League and the divisions below it.
Mead said: "The WSL is probably one of the most competitive and best leagues in the world. We want to attract the best players.
"To showcase such a competitive tournament in England where people can access it pretty easily and watch games is massive.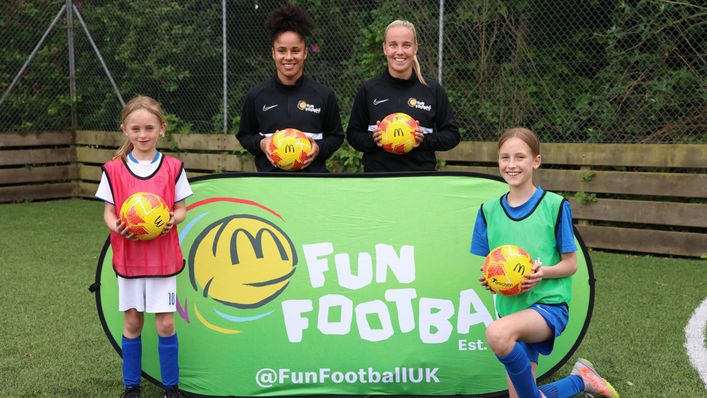 "I think the more we can promote that and put it out there, the better for the game. Fingers crossed this summer is a big and exciting one for women's football and football in general.
"Hopefully, the next generation can be sat there watching and it spurs them on to want to join in and get more involved in football.
"We want young boys and girls to be able to look up to us playing in the tournament, in the big stadiums and in front of big crowds, and think 'I really want to do that'."
McDonald's Fun Football is offering one million kids access to FREE football sessions over the next four years as part of the largest grassroots football programme in the UK. Start your children's football journey by visiting mcdonalds.co.uk/football.
Tags