Ramsey sets sights high after signing three-year deal with Everton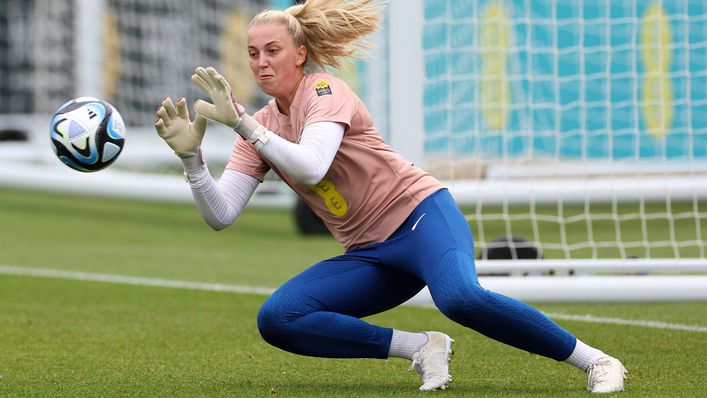 Emily Ramsey wants to help Everton close the gap on the Women's Super League's big four after joining the club on a free transfer.
The England youth keeper, 22, spent last season on loan with the Toffees, making eight league appearances for Brian Sorensen's side as they finished sixth.
She ended the campaign with the division's best save percentage of 82.5 and has already set her sights high ahead of the WSL's return in October.
Ramsey, a free agent since her Manchester United deal expired earlier this month, said: "It feels great to be back and for it to be permanently this time.
"I really enjoyed my time here and to have signed a three-year deal is massive.
"I think that'll help me moving into the new season, knowing I have the full support and backing of the club.
"Feeling like I belong here, that I'm valued, will help me and push me forward.
"I really enjoyed the way we played last season, the style of play from the manager and the environment of the group.
"I see potential in this team and club. They're looking to do good things and I want to be part of it."
Toffees boss Sorensen added: "Emily has the potential to be one of the best goalkeepers in this league.
"She has the ability to grow — possibly the most potential I've ever seen in a goalkeeper — and the next few years will be about helping her get into the England squad on a regular basis and building her into an even better player.
"She had a lot of options but she chose Everton and the platform we have offered her to develop further and play."
Everton finished 17 points behind fourth-placed Manchester City last season, who in turn were 11 points adrift of champions Chelsea.
But Ramsey is confident they can push the big guns all the way.
She said: "I feel we're pushing up towards the top teams now. This team can take a step towards that.
"I'm hoping for a successful season, to build on what we had and go from strength to strength."
Tags