Euro Flashback: France beat unfancied Portugal in five-goal semi-final thriller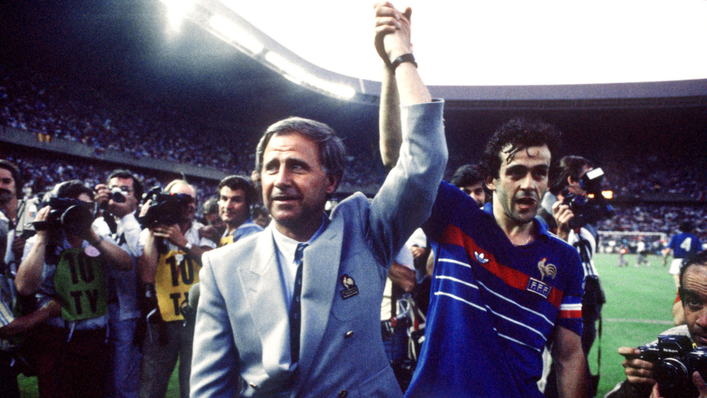 Throughout Euro 2020, LiveScore have been turning back the clock and diving into classic games from European Championships gone by. Today, we reflect on a classic semi-final between France and Portugal at Euro 1984.
Context
Tournament hosts France cruised through the group stages in 1984, winning all three matches and scoring nine goals in the process — seven of which came from talisman Michel Platini.
Meanwhile, their opponents were rank outsiders who were not even expected to make it out of their group, finishing level on points but second to Spain on goals scored.
Finishing above the mighty West Germany to secue their progress, a semi-final berth in itself was a truly great achievement.
Rank outsiders
Billed as the underdogs, Portugal were expected to stand aside and allow Les Blues a clear passage to their Parisian final.
But that didn't prove to be the case, with the near 55,000 in attendance at the Stade Velodrome instead treated to one of the greatest matches in European Championship history.
French frustration
Things certainly got off to a strong start for the favourites when Jean-Francois Domergue took control of a free-kick that seemed destined to be struck by Platini.
Before Portugal captain and goalkeeper Manuel Bento even had time to react, the centre-back's effort was already sailing past him into the top right corner.
Bento quickly became the villain of the French piece however, thwarting four second-half chances that would have put the game beyond any doubt.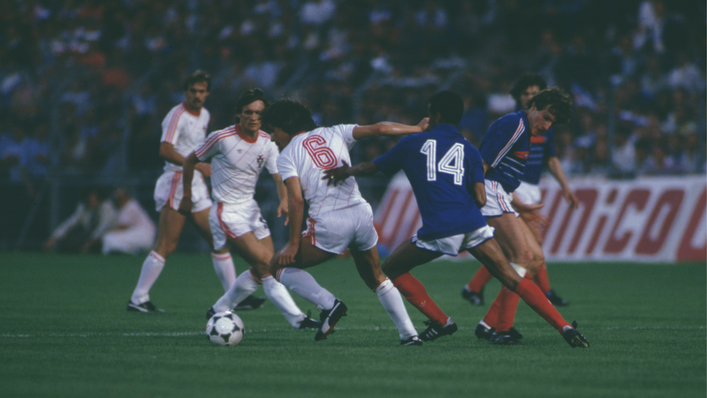 The hosts would soon rue their squandered opportunities when, with 20 minutes left on the clock, Rui Jordao was left completely unmarked to nod home an equaliser from Fernando Chalana's cross.
For the second tournament in succession, France would be taken to extra-time in the semi-final.
The Marseille crowd were hoping for a better result this time around, having been sent packing by West Germany four years earlier.
Extra time
Lessons from the second half were not learned for the hosts as the exciting Benfica winger Chalana was once again allowed to cross, this time from the right flank.
On the end of it? You guessed it — Rui Jordao once again found himself unmarked as he ran in at the far post.
His volley was far from convincing, striking the ball hard into the ground, but it managed to loop its way over the head of the helpless Joel Bats in the France goal.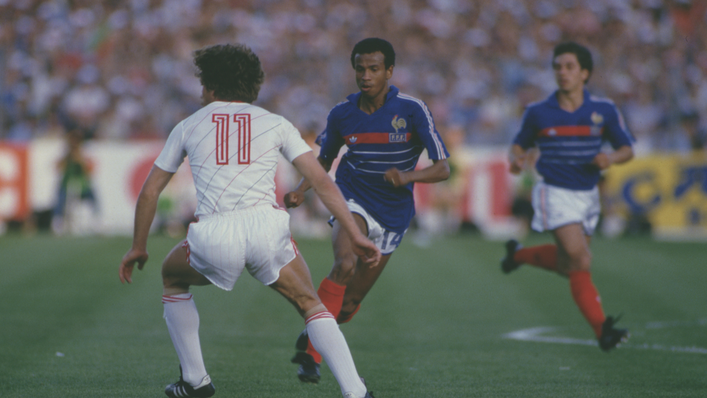 As France pushed to save themselves, they almost conceded a third — but Bats was there to deny Nene.
With six minutes left on the clock, the hosts' unlikely opening goalscorer managed to find an even more improbable equaliser.
Shots were blocked over and over again by the brave Portuguese backline, but the ball kept finding its way back to the feet of the French offence.
Suddenly, Platini had the ball at his feet but stumbled. Cries for a penalty went up but Domergue, who had found the loose ball at his feet, poked home to make it 2-2.
Late show
The relief was visible, but France were not ready to settle for penalties and with just a minute left to play — they won it.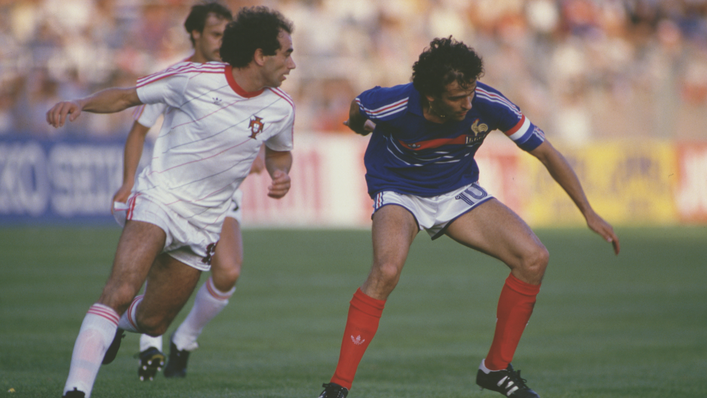 Dogged persistence from Jean Tigana got him into a position where he was able to pull the ball back to Platini.
On the edge of the six-yard box, he swivelled before firing the ball high over the lunges of four desperate Portuguese players.
The comeback was complete, the Stade Velodrome erupted and France were on their way to the European Championship final.
Final glory
Les Bleus made lighter work of Spain in the final at the Parc des Princes, with Platini and Bruno Bellone scoring after the break to win France's first European Championship.
Platini's nine goals were a tournament record until this summer when Cristiano Ronaldo overtook him.
Reflecting on his contribution to an iconic game and tournament for France, Platini revealed it was his only major tournament where he felt fully fit.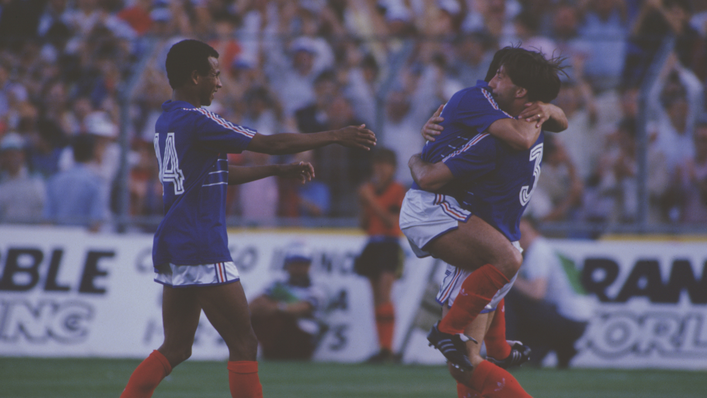 He said: "It was the only final tournament where I wasn't injured.
"In 1982 I was injured — I had a groin problem. In 1986 I was injured with a nerve problem. In 1984 I wasn't injured and I was able to perform to my peak."
Tags