England start another new era as Buttler bids to end India misery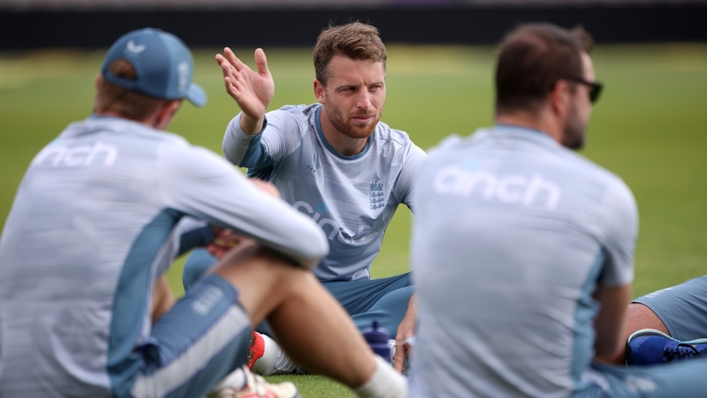 Jos Buttler's Twenty20 International squad may not share any players with Ben Stokes' Test side, but he will hope England can echo their early red-ball success in another new era.
No sooner had Stokes succeeded Joe Root as Test skipper than Eoin Morgan was also out as England's great limited-overs leader, retiring from international cricket altogether.
New man Buttler does not find a team in need of an overhaul, as Stokes did in the longest format, but he will similarly be keen to make a fast start.
And India – fresh from being thrashed by Stokes' outfit – are fearsome first opponents.
England have not won any of their four prior T20I series against India, losing the past three in a row. In fact, India have lost only one in 14 against all opponents.
And as Morgan's final 20-over series saw a 3-2 defeat to West Indies, England under Buttler will be aiming to avoid back-to-back such losses for the first time since February 2017.
Buttler may well have his work cut out, too, with England resting their Test stars following a busy stretch while India will welcome their main men back for the second of three matches.
Rohit Sharma has tested negative for coronavirus and been cleared to lead the team from the outset, with Virat Kohli, Jasprit Bumrah and Rishabh Pant among those set to join him later on.
England's depth put to the test
Buttler has confirmed his desire for Stokes to be involved with the T20I team, but the Test captain has plenty on his plate right now and – just as Buttler ruled himself out of red-ball action for the foreseeable future – is missing for this series.
He is one of a number of notable absentees against an India side who could be at full strength by the second match and ramping up preparations for the T20 World Cup – a daunting prospect.
But this also provides an opportunity for Buttler to see what talent lies beneath those big names; Richard Gleeson is in for a debut, while Reece Topley impressed on his return to the set-up in the Caribbean.
Topley's bowling economy rate of 4.4 during the powerplay in that series represents the second-best of any player from a Test-playing country since the start of 2020 (Ajaz Patel – 3.1 for New Zealand).
Another entertaining encounter?
With Matthew Mott leading England's white-ball teams, there will be no 'Bazball' in this series, but Morgan's side were always similarly entertaining.
In fact, England (146.3) and India (145.9) have the best batting strike rates of all Test-playing countries in T20Is since the beginning of 2020.
The likes of Buttler and Pant – identified by Stokes as "someone who would fit very well in our team at the moment" – should ensure there are plenty of big scores even without Jonny Bairstow.