Durant demands Marks and Nash axe for Nets stay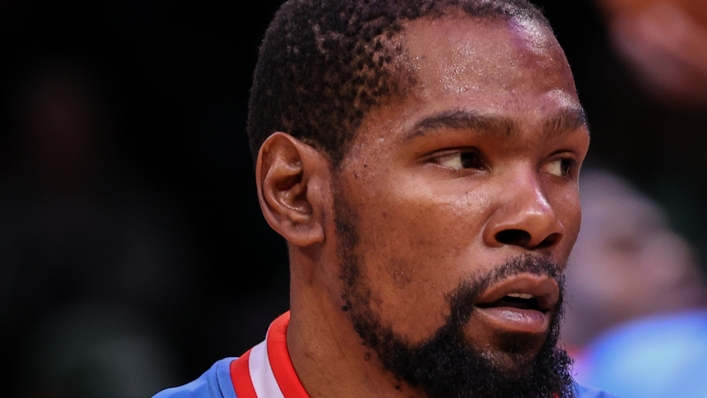 Kevin Durant has doubled down on his stance that he won't play for the Brooklyn Nets, at least as the organisation is currently constituted.
In a meeting with franchise owner Joe Tsai, Durant demanded that either he be traded to another team or that the Nets fire the pairing of general manager Sean Marks and head coach Steve Nash, The Athletic reported Monday.
Durant and Tsai spoke in London over the weekend, and The Athletic reported that the tone of the meeting was professional.
Durant has four years and $198 million left on the contract extension he signed last summer but made his trade demands public over a month ago on June 30.
The 12-time All-Star set the NBA world ablaze by demanding a trade, but no team has been able to pull off the massive deal to bring Durant to a new contender.
Earlier this summer, Durant said that he wanted to end up either with the Miami Heat or the Phoenix Suns, but the Nets now have some hope of keeping the two-time Finals MVP.
That is, if Tsai is willing to upend the franchise's leadership structure.
Durant, who will turn 34 before the start of next season, has played a total of 90 regular season games since signing with Brooklyn in 2019.
The much-anticipated trio of Durant, Kyrie Irving and James Harden played only 10 games together.
Harden was traded for massive question mark Ben Simmons, Irving's future is unclear, and now the Nets are now at a massive organisational crossroads.
Tags