J.J. Watt welcomes Brady to the newly retired club
Patric Ridge
Stats Perform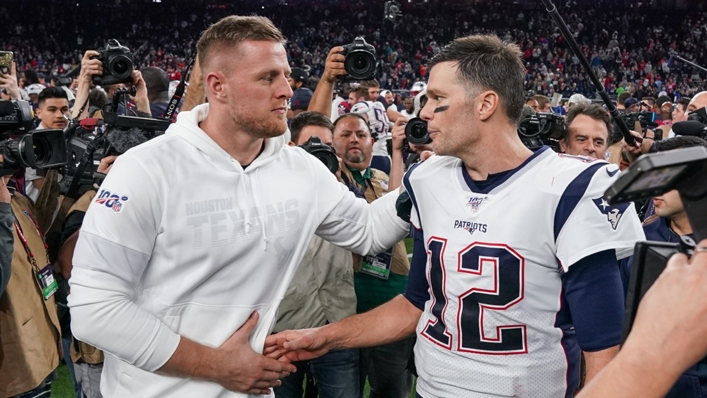 J.J. Watt says there is "no question" that Tom Brady is the "greatest of all time".
Brady retired for a second time on Wednesday at the age of 45.
A year on from announcing a retirement that lasted only 40 days, Brady said he has now called time on his playing days "for good".
Watt, a three-time NFL Defensive Player of the Year, announced his own retirement in December, having spent two seasons at the Arizona Cardinals and 10 years with the Houston Texans.
And he welcomed seven-time Super Bowl champion Brady to the "newly retired group".
"Greatest of All Time. No question, no debate," Watt tweeted.
"It's been an honour and a privilege.
"PS – The newly retired group meets on the golf course every morning at 10am. Drinks are on the new guy, so bring your wallet."
Tags