Dodgers to eat £18.5million after parting ways with Trevor Bauer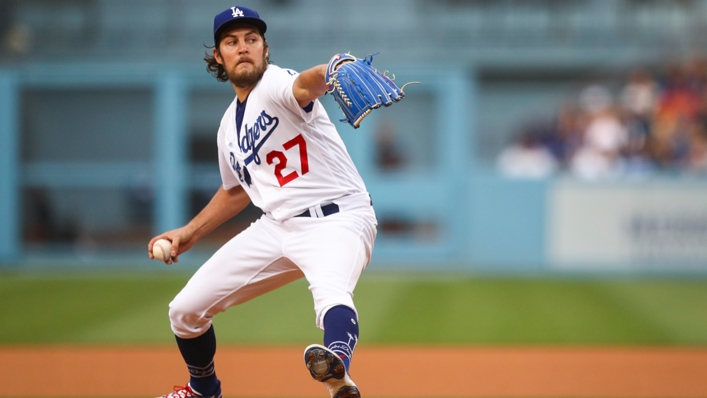 The Los Angeles Dodgers on Friday cut ties with embattled pitcher Trevor Bauer, designating the right-hander for assignment.
The Dodgers are responsible for the more than $22.5million remaining on Bauer's contract. He is free to sign with any major league team for the $720,000 minimum and can play immediately after completing a record-long suspension for violating MLB's domestic violence and sexual assault policy.
In a statement, the franchise said: "The Dodgers organization believes that allegations of sexual assault or domestic violence should be thoroughly investigated, with due process gives to the accused. From the beginning we have fully cooperated with Major League Baseball's investigation and strictly followed the process stipulated under MLB's Joint Domestic Violence, Sexual Assault and Child Abuse Policy.
"Two extensive reviews of all the available evidence in this case – one by Commissioner Manfred and another by a neutral arbitrator – concluded that Mr. Bauer's actions warranted the longest ever active player suspension in our sport for violations of this policy. Now that this process has been completed, and after careful consideration, we have decided that he will no longer be part of our organisation."
The Dodgers signed Bauer – the 2020 NL Cy Young Award winner – to a three-year, $102m contract in February 2021. He made 17 starts during the ensuing season before he was placed on administrative leave due to sexual assault allegations brought forth by a woman in San Diego. Two other additional women from Ohio have made similar allegations.
He received an unprecedented two-season suspension without pay by MLB Commissioner Rob Manfred for violating the league's domestic violence and sexual assault policy.
In February 2022, Los Angeles prosecutors decided not to charge Bauer for allegedly beating and sexually abusing the San Diego woman because they said they were unable to prove her accusations beyond a reasonable doubt.
Bauer, 31, has maintained he did nothing wrong, saying that everything that happened between him and the woman was consensual.
The players' association filed a grievance on Bauer's behalf, and a three-person panel headed by independent arbitrator Martin Scheinman started hearing the case last May.
In a ruling on December 22, Scheinman upheld a 194-game suspension rather than Manfred's intended 324-game penalty and reinstated Bauer immediately. Scheinman affirmed that Bauer violated MLB's policy and docked his pay for the first 50 games of 2023, covering part of the period the pitcher was on paid leave in 2021 and 2022.
In 10 major league seasons with the Dodgers, Cleveland, Cincinnati and Arizona, Bauer is 83-69 with a 3.79 ERA in 222 games, including 212 starts.
Tags