Dodgers post 107th regular season MLB win to smash franchise record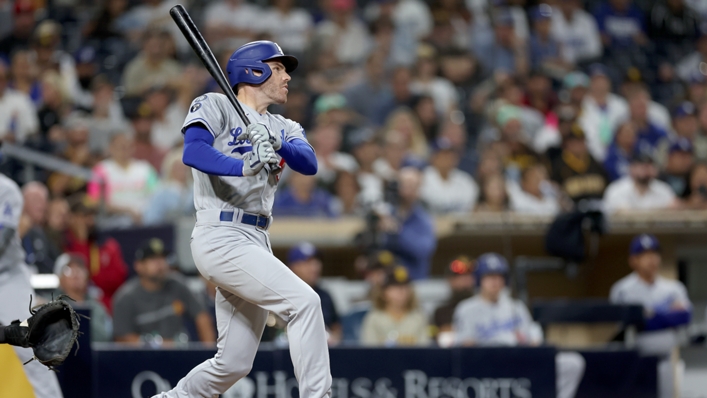 The Los Angeles Dodgers have set a new franchise record for wins in a single season after notching their 107th victory of the MLB campaign against the San Diego Padres.
The California outfit posted a 1-0 victory over their neighbours at Petco Park on Wednesday to shatter their previous best of 106, set last year as they came home fifth in the National League (NL) West division.
This time around, the Dodgers sit top of the pile, with only last year's World Series runners-up, the Houston Astros, cracking the triple-digit mark for wins this term. The Dodgers can still better their new record, with seven regular season games to come.
Ex-NL MVP Freddie Freeman made the clutch play in the 10th inning for a career-high 192 hits this season to secure the win, delighting manager Dave Roberts.
"To know that we've made our mark on Dodgers history is pretty remarkable," he said. "A lot of people have their hands on this, not just this year but, kind of building where we're at right now. It's something to be proud of."
With the postseason looming, the Dodgers will be looking to ensure momentum ahead of a tilt for a second World Series title in three years.
Tags