Chisora vs Pulev predictions: The Cobra can finish Del Boy early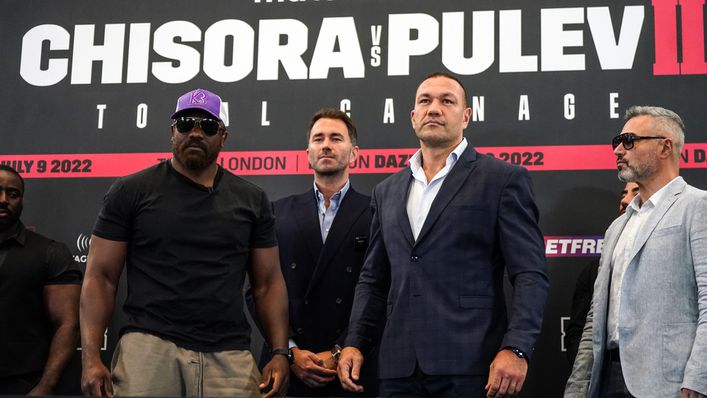 Derek Chisora and Kubrat Pulev are set to get it on for the second time when they clash at the O2 Arena in London tonight.
Six years ago, Pulev gained a split-decision victory over the Finchley fighter but plenty of water has flowed under the bridge since that contest.
It is fair to say the world title dreams of this pair are all but over, but that does not mean that the heavyweight bout will be any less entertaining.
The Cobra may still even harbour faint hopes of a third shot at an elite-level belt. However, at the age of 41, time is rapidly running out for the Bulgarian.
Less miles on Pulev's clock
Pulev is three years older than Chisora but there are far fewer miles on the clock.
He has contested 31 fights in his professional career but has only fought seven times since stepping into the ring with Del Boy back in 2016.
Chisora, on the other hand, has packed in 13 fights since he lost to the Cobra, with his overall record standing at 44 bouts.
Pulev has just two defeats on his card and both of those reversals came in world title fights.
The first of them came when the Bulgarian gave the then IBF, WBA and WBO heavyweight champion Wladimir Klitschko a rough ride.
But the most recent was a less spirited effort against Anthony Joshua in 2020 and that does make you wonder how much fight is left in him.
However, Pulev bounced back to beat Jerry Forrest a couple of months ago and that was a wide-margin decision victory.
Winning feeling lost for Chisora
Chisora fights so frequently that you can be pretty sure of his conditioning, but that does not hide the fact the last time he won a fight was way back in 2019 against David Price.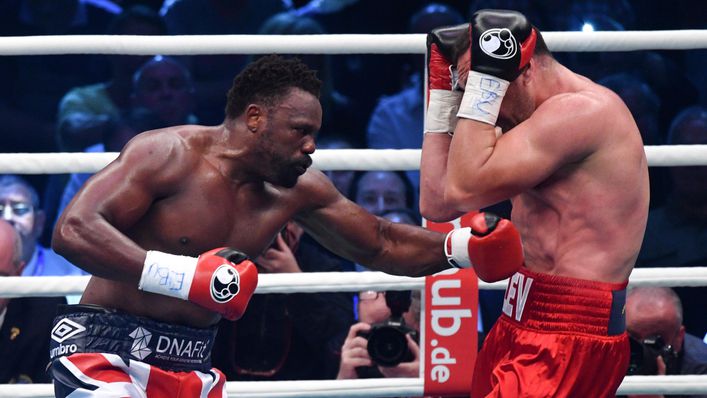 The Finchley fighter was not up to the challenge of Oleksandr Usyk and, while he put up a good show in his first fight against Joseph Parker, he was pretty disappointing in the recent rematch.
Pulev does not carry huge one-punch power and Chisora has only been stopped three times in his career.
But there is a feeling the punch resistance of Del Boy may be on the wane and his opponent does look to have the physical attributes to edge this contest.
Early finish looking likely
Like the majority of Chisora's bouts, this fight is likely to develop into a ding-dong battle and that increases the chances of it ending before the final bell.
That looks increasingly likely when considering the age of both fighters and the fact there is not really a great deal riding on this fight, other than the will to win.
Verdict
No outcome can be completely ruled out but the prospect of a Pulev stoppage victory is perhaps the most overlooked.