Depay eager to repay Atletico faith after move from Barcelona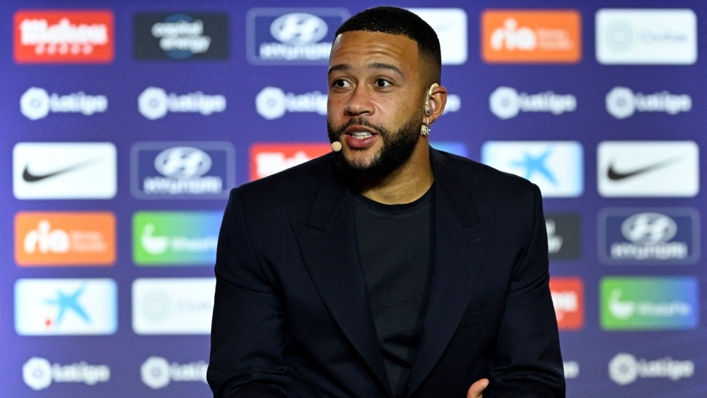 Memphis Depay is eager to repay the faith shown in him by Atletico Madrid following his move from Barcelona.
Depay fell down the pecking order at Camp Nou and signed a two-and-a-half year deal with the Rojiblancos on Friday.
Atleti are paying an up front free of €3million to Barca for the forward, who was due to be out of contract in July, potentially rising to €4m.
Depay is determined to make a big impact in the Spanish capital..
"Everything has gone great," he said. "I have had a good conversation with the coach [Diego Simeone] and I am eager to show what I can do.
"It's a very big club, with an impressive history. I've a heard a lot of good stories from them. They wanted me to be here. [That] has been very important."
On his meeting with Simeone, Depay revealed: "The most important thing [is] he wants me to feel t home.
"That makes me excited. He is known [for] his passion for the club and now he wants me to be as ready as soon as possible. He liked me when I was at Lyon."
Depay also touched on conversations with Antoine Griezmann, who previously played with him at Barcelona before returning to Atleti.
"He told me many good things," he added. "The people are nice, but it wasn't a surprise. They have welcomed me with open arms [and] I want to play with the team now."
Tags