Croatia facing FIFA charge following fans' abuse of Canada's keeper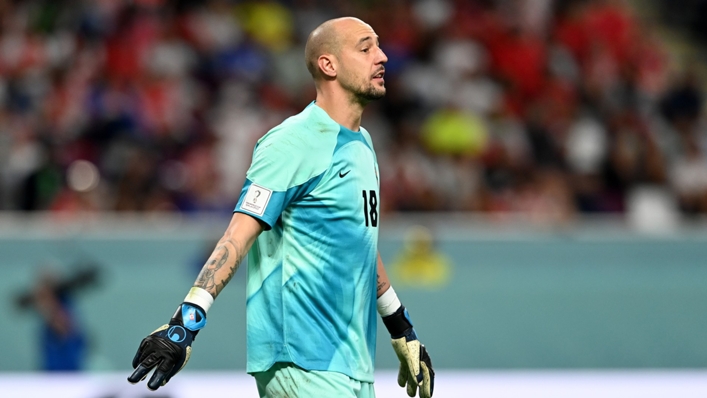 Croatia are the subject of disciplinary proceedings after Canada goalkeeper Milan Borjan was targeted by supporters during their World Cup match last week.
FIFA opened proceedings on Tuesday "due to the behaviour of [Croatia's] fans".
Borjan is an ethnic Serb who was born in Knin in Croatia but fled with his family to Belgrade in 1995 during 'Operation Storm' – a Croatian offensive in its war of independence.
He later moved on to Canada, the country he represents at international level, but has spent much of his club career in Serbia, where he now plays for Red Star Belgrade.
During Croatia's 4-1 win over Canada, Borjan was the subject of a flag in the stands that read "Knin '95 – nothing runs like Borjan". Offensive chants were also reported to be aimed in his direction.
"I have nothing to comment on that, it only speaks about them," Borjan said after the game.
"I heard that they shouted and insulted me. This shows that they are primitives and should work on themselves and their families, because they obviously have some frustration, so they come here to vent it."
Tags