Benn opens up about the devastating impact of doping accusations
PA Sport staff
Press Association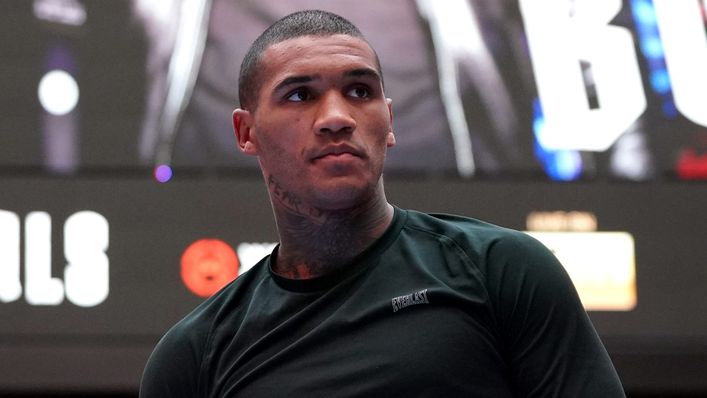 Conor Benn has revealed he felt suicidal after his positive drugs tests caused his fight with Chris Eubank Jr to be cancelled last October.
Undefeated Benn, 26, said in an interview on TalkTV show Piers Morgan Uncensored that "I didn't think I'd see another day".
The Destroyer's much-hyped showdown with Eubank was called off just three days before it was due to take place after the former admitted to failing drugs tests in July and September 2022.
Benn, who has since been cleared of an intentional doping offence by the WBC, was asked by Morgan if he had felt suicidal and he replied: "Yeah, I'd say so.
"It upsets me now because I don't know how I got so bad. I got in a really bad way.
"I struggled. There was probably about two months where… I was in a really bad way."
Asked if he had spoken to his father, former two-weight world champion Nigel Benn, about his emotional state, he added: "I did, but my dad was in a bad way as well.
"Over this, yeah. I was in a bad way. I was sobbing most nights. I didn't want to go to sleep because I knew I had to wake up.
"You've got to remember this was a nightmare for me. How has this happened? How have I got into this situation?"
Last month, the WBC ruled a "highly elevated consumption of eggs" was considered a "reasonable explanation" for Benn's adverse finding.
Benn also spoke to Morgan about the abuse he has received on social media since the Eubank fight was called off.
He said: "There's been too many. 'Kill yourself', racist comments to my son, to my family.
"Nothing in person, it's cowardly. I don't think it's social media that bothers me, it was more so the shame I felt leaving the house, although I'd done nothing wrong.
"I was having night terrors, panic attacks. I don't throw these words [around]. Mental health, I was really struggling.
"I was in a really bad way and I was coping terribly with it. I was coping really bad with it."